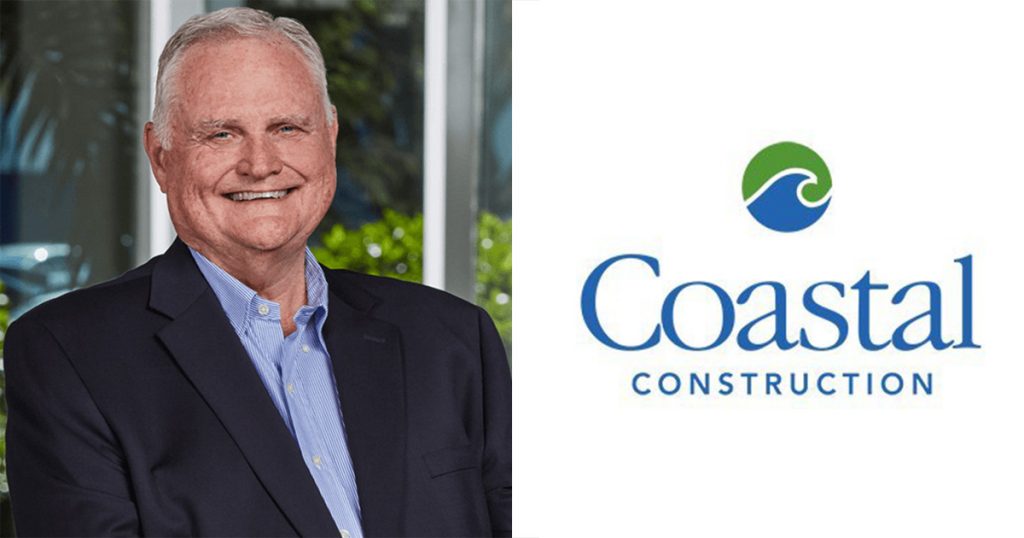 By: Kyle Niblett
Three-time University of Florida College of Design, Construction and Planning (DCP) graduate Dan Whiteman was elected into the National Academy of Construction (NAC). The NAC honors and recognizes those individuals who have made extraordinary contributions to the construction industry.
Whiteman earned his bachelor's degree in building construction from the M.E. Rinker, Sr. School of Construction Management in 1969, before being inducted into the Rinker Construction Hall of Fame in 1984. He received his master's degree in building construction in 1992, and then returned a decade later to earn his Ph.D. from DCP in 2002. In 2016, he was named the recipient of the Rinker Distinguished Alumni Award.
Scheduled to be formally inducted Oct. 6 during the NAC Construction Hall of Fame Gala in Scottsdale, Arizona, the current vice chairman of Coastal Construction was selected due to his natural leadership with major contributions in public service, in project leadership, and in academia.
"Dan Whiteman is a leader who has not only advanced the construction industry, but has shared his knowledge of the industry with tomorrow's leaders to continue that improvement," NAC CEO Wayne Crew said. "We welcome him."
Election criteria for NAC is rigorous: leadership, exceptional service, a continued commitment to contributing, past recognition by peers for innovation, and being recognized as "best of the best." Election to the Academy, which has inducted more than 400 industry leaders in its 23-year history, is one way to honor their contributions over a career and also provides members with a chance to give back to both the industry and the nation through their NAC participation.
Other recent DCP inductees include Dean Chimay Anumba and Jon Antevy (BDES '93, MSBC '94).
"Dan Whiteman is among the most respected construction industry professionals in the nation," Rinker Director Dr. Robert F. Cox said. "We are all very proud of this alumni, former faculty, and close friend for this well-deserved recognition. He is a true Rinker Legacy."