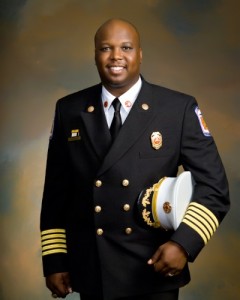 Reginald D. Freeman, EdD, CFO, FIFireE
Reginald D. Freeman, EdD, CFO, FIFireE serves as the 37th Fire Chief / Emergency Management Director for the City of Hartford in Hartford, CT. Prior to the City of Hartford, Chief Freeman served as Fire Chief for Lockheed Martin Aeronautics in Ft. Worth, TX where he provided international guidance and direction to the Italian and Japanese governments through the Ministry of Defense by providing training to each nation's Air Force Fire Department personnel, respectively as it pertains to the F-35.

Chief Freeman also served in Iraq as a civilian Fire Chief for the U.S. Department of Defense from 2004 to 2008, providing all hazards fire and emergency services to forward and continuing operating bases throughout Iraq. His last assignment was as the Chief of Compliance, Safety, & Planning where he helped managed more than 700 firefighters.

Chief Freeman's educational accomplishments include a Bachelor of Arts in Leadership from Bellevue University in Bellevue, NE. He earned his Master's Degree in Executive Fire Service Leadership from Grand Canyon University in Phoenix, AZ and he is currently a Doctoral candidate studying Organizational Leadership with an emphasis in Organizational Development. Chief Freeman is also a graduate and Fellow of Harvard University's Senior Executives for State & Local Government program at the Kennedy School of Government. Additionally, Chief Freeman serves as the Chair for the Commission on Professional Credentialing via the Center for Public Safety Excellence, Inc. and is also the Director of Training for the Caribbean Association of Fire Chiefs as well as serves as a member of the Board of Directors for the National Fire Protection Association (NFPA). Lastly, Chief Freeman is a credentialed "Fellow" with the Institution of Fire Engineers, USA Branch and a credentialed Chief Fire Officer designee through the Commission on Professional Credentialing.
---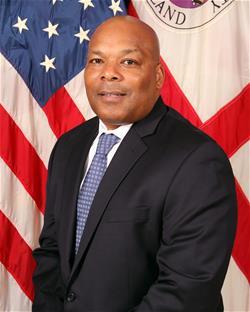 Ronald Gill, Jr., MS
Ronald Gill, Jr., MS has over 30 years of public safety experience with the last five years as the Director of the Office of Emergency Management for Prince George's County, Maryland. Mr. Gill was previously employed with the District of Columbia Fire & Emergency Medical Services Department and retired after 25 years the Deputy Fire Chief of Special Operations and Homeland Security. Under his direction, the Office of Emergency Management provides oversight and coordination for emergency and disaster consequence management planning, response and recovery operations for Prince George's County. Director Gill currently Chairs the National Capitol Region's (NCR) Emergency Managers Committee and is a member of the
Maryland Governor's Emergency Management Advisory Council. Gill is a Certified Emergency Manager.

Mr. Gill is a graduate of the Executive Fire Officer Program National Fire Academy, United States Fire Administration. Mr. Gill earned his Associate and Bachelor of Fire Science Degrees from the University of the District of Columbia and Masters of Science in Management from the Johns Hopkins University. In addition, he is pursuing a Doctorate of Philosophy in Fire and Emergency Management from Oklahoma State University.
---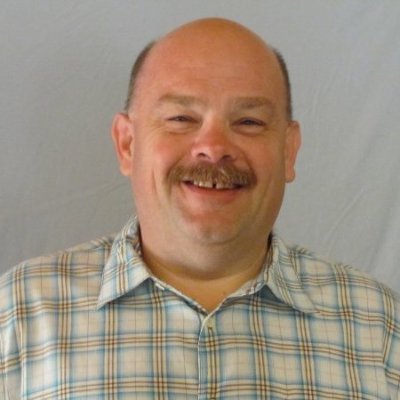 Jaime Greene, MS
Jaime Greene, MS has been involved in fire and EMS since 1974. He began as a volunteer firefighter and first aider with his local fire department and ambulance service. He became a Red Cross CPR and First Aid instructor and eventually an instructor trainer. Mr. Greene's career took him to Kentucky where he spend nearly 20 years in the profession. During his tenure there he served as a safety officer, captain and eventual chief. In 1996 Mr. Greene moved to Florida to become the EMS Education Program director for the Palm Beach County, FL School District. His program was moved to Palm Beach Community College where he oversaw fire, EMT, paramedic and continuing education programs for the profession. Mr. Greene spend a brief period of time in the state EMS office before going to the private sector which is where he has been to present day.

Mr. Greene is a charter member of the National Association of EMS Educators and the founding vice president of the Florida Association of EMS Educators. In 2016 Mr. Greene was presented with the Ralph Marrinson EMS Lifetime Achievement from the Broward County, FL EMS Advisory Council. In 2017. Mr. Greene was appointed by the State of Florida's Surgeon General to represent EMS education on the State of Florida's Department of Health EMS Advisory Council. He has served as adjunct faculty in several private and public EMS education programs as well as a consultant to providers. He has reviewed numerous EMS education books and developed instructional materials for EMS education as well.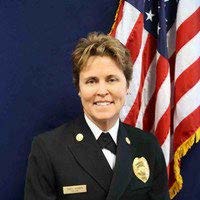 Chief Cheryl Horvath
Chief Cheryl Horvath has been serving as fire chief at Mountain Vista Fire District since January, 2016. Chief Horvath has been in the fire service since 1992, working as a full-time firefighter in Illinois where she served as union president for four years and as a field instructor for the Illinois Fire Service Institute. Chief Horvath is the past President of the Board of Trustees for the International Association of Women in Fire & Emergency Services and a frequent speaker at the conference in leadership and fire ground tactics.

For the past eight summers, Chief Horvath worked with other local women firefighters and police officers to coordinate a public safety camp in Tucson for high school girls. The camp is designed to encourage girls and young women to consider non-traditional occupations. Camp Fury, initially funded through a grant from the Women's Foundation of Southern Arizona, is sponsored by local fire and law enforcement agencies and the Girl Scouts of Southern Arizona. Camp Fury is a national program available through local Girl Scout councils. In recent years two additional programs have been added. Catching Fury is a one-day program designed for middle school girls to introduce them to non-traditional occupations such as public safety. Camp Fury Executives serves young women who have completed Camp Fury and may need assistance with career building skills such as resume writing and interviewing.

Chief Horvath serves as Chair on the Board of Directors for the Girl Scouts of Southern Arizona and as a director on the Board of Directors for the January 8th Memorial Foundation. Chief Horvath was the recipient of the 2010 YWCA Women on the Move Award, for her service to the greater Tucson community.

Chief Horvath holds a Master's in Public Administration degree from Anna Maria College; a Bachelor's of Science degree from the University of Illinois; and an Associate's Degree in Fire Science from Parkland Community College.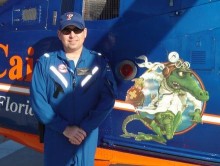 Derek J. Hunt, BS, UF CCP, CCEMT-P, PNCCT, FP-C
Derek J. Hunt, BS, UF CCP, CCEMT-P, PNCCT, FP-C is the coordinator and lead instructor for the UF Critical Care Paramedic and Emergency Medical Responder Programs. Derek has been a critical care and flight paramedic since 2003. He has flown for PHI AirCare MedEvac in Northern Virginia and was an Operations Supervisor with the East Care flight program in North Carolina. Derek was hired as a flight paramedic with the ShandsCair Flight Program at UF Health Shands Hospital in 2009 and currently serves as the Clinical Educator. He has coordinated and instructed critical care paramedic, paramedic, EMT and various other EMS programs across the country since 2004. Derek graduated from the University of Florida with a Bachelor's of Science Degree in Biochemistry and is currently attending the Physician's Assistant Program at UF.
Barbara Klingensmith, PhD
Barbara Klingensmith, PhD is a 30+ year veteran of the fire service, EMS, and emergency management services. I have held the ranks from firefighter/EMTP, driver engineer, Lieutenant, EMS officer, Fire and EMS instructor, Training Chief, District Chief and Chief. Since 1998 she has worked as a service provider in the fire/rescue service and gained a great deal of knowledge and experience. During her career she was fortunate enough to get her BS from Hood College in Frederick, Maryland, an MS from Johns Hopkins University in Baltimore, Maryland and Doctorate from Walden University in Minneapolis, Minnesota. Plus many courses from the National Fire Academy and the FEMA Emergency Management Institute.

Her experience in the fire services has allowed her to expand her opportunities and be able to learn emergency management. She has published in Fire Chief and JEMS Magazine, higher education journals as well as been an author and technical advisor for instructor text books, fire and EMS training text.
She has been involved with a FEMA Grant program developing curriculum and teaching elected and appointed official about their responsibilities and roles in the event of a disaster or crisis. This program "Leadership in Crisis" has been presented in 40 cities across the country. She is a National Fire Academy contract instructor and many of the classes she teaches or have developed closely follow much of the NFA curriculum. Involved with the Higher Education Projects at both NFA and the Emergency Management Institute (EMI) have enabled her to grow and expand her network of contacts.

She is one of the developers and instructors for the UF.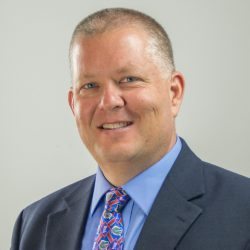 Jeffrey Lindsey, Ph.D.
Jeffrey Lindsey, PhD is an experienced leader, educator, lecturer, author, and consultant in emergency services. He has authored a number of textbooks for Brady Publishing. Dr. Lindsey earned his doctorate and master's degree in Curriculum and Instruction from USF. He holds a bachelor's degree in Fire and Safety Engineering from the University of Cincinnati, and an associate in paramedic from Harrisburg Area Community College. He also has earned his Chief Fire Officer designation and completed the Executive Fire Officer program. He was the 2011 recipient of the IAFC EMS section James O. Page EMS award.

Dr. Lindsey has been involved in the emergency services industry since 1980. He has a diverse background with experience as a paramedic, firefighter, 911 dispatcher, and educator. He served in various ranks including fire chief. He is an associate member of the Pre-hospital Research Forum, representative to the Fire and Emergency Services Higher Education EMS degree committee, liaison for the IAFC EMS section to ACEP, and a number of other appointments through his career. He served on the inaugural National EMS Advisory Council and was the safety chairperson of the Council. He has served in the past as a member of the State of Florida EMS Advisory Council, vice-chair of the Florida Fire Chief's EMS section, NAEMT Governor representing Florida, board member of NAEMSE, and Chairperson of the Strategic Planning committee for the Lee County Fire Chief's Association.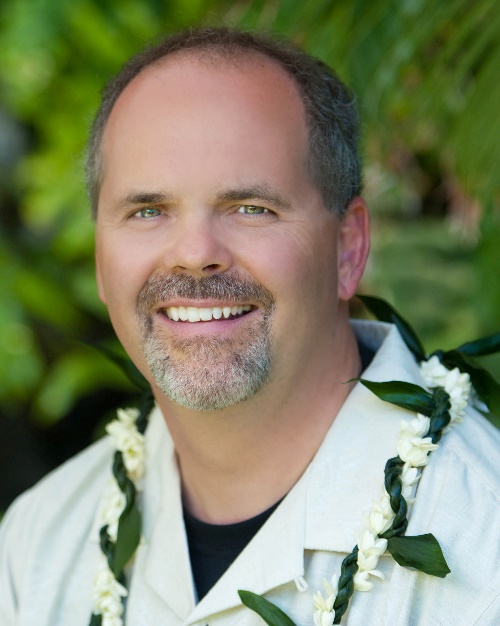 Dennis Mitterer, PhD
Dennis Mitterer, PhD has worked in EMS for over 25 years as an EMT and Paramedic, Operations Chief, and educator. He has earned a Masters Degree in Management from Penn State University's Smeal Business College specializing in health care systems, a nursing degree from Excelsior University, a Bachelor of Science in Nursing from Penn State University, Bachelor of Science degree in Business Administration from Elizabethtown College, and has earned professional designation as a Certified Safety Professional (CSP), Associate in Risk Management (ARM), and Critical Care Registered Nurse (CCRN). He is currently pursuing his PhD. in Leadership and Organizational Change at Walden University.

He is a Clinical Educator at Lancaster General Hospital and a Faculty Advisor for EMS at Franklin & Marshall College. He teaches as an Adjunct Professor for Lebanon Valley College's Master in Health Care Administration program, Immaculata College where he teaches Management, Strategic Planning, Human Resources and Research, and Harrisburg Area Community College where he instructs in the Paramedic program. As a nationally recognized speaker and author, Mr. Mitterer challenges audiences to think creatively about EMS topics.

Professional affiliations include; American Society of Safety Engineers, American College of Healthcare Executives, National Association of EMS Educators, American Nurses Association, and National Association of EMTs.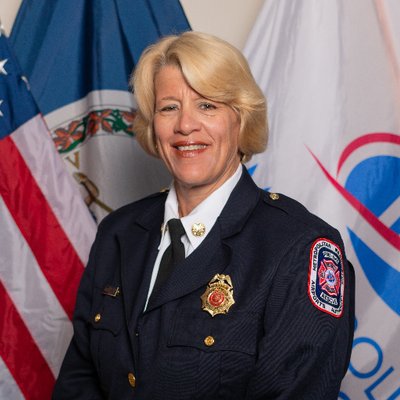 Denise S. Pouget – Fire and EMS Chief / CFO, EMT-P
Fire and EMS Chief Denise S. Pouget CFO, EMT-P is an experienced Fire and EMS Service leader, educator, lecturer and consultant in emergency services. Denise Pouget earned her Masters degree in Emergency Disaster Management. She holds a bachelor's degree in Fire Service Administration from American Public University. She also has earned her Chief Fire Officer designation with the Center for Public Safety Excellence in Chantilly Virginia.

Chief Pouget has been involved in the emergency services industry since 1979. She has a diverse background with experience as a paramedic, firefighter, 911 dispatcher, and educator. She has served in various ranks and is currently the Fire and EMS Chief for two Washington Metropolitan area Airports.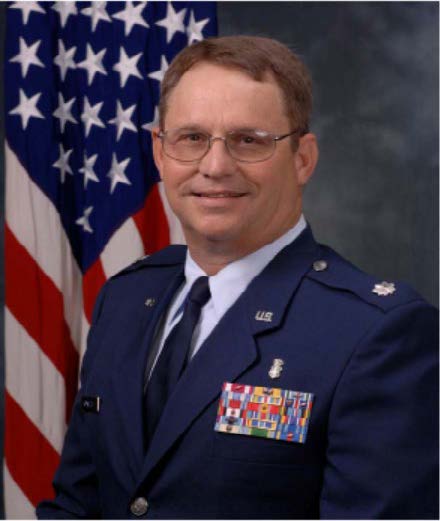 Chris Reynolds, EdD
Chris Reynolds, EdD retired after 32 years as a Deputy Chief/Shift Commander with Hillsborough County Fire Rescue (Tampa, FL). He is a board certified emergency manager (CEM) and hold a doctorate in education. He is also a Chief Fire Designee (CFO) through the International Association of Fire Chief's (IAFC) and a graduate of the Executive Fire Officer (EFO) program at the National Emergency Training Center in Emmitsburg, Maryland. He holds the Military Emergency Manager Specialist Master Badge.
He retired from the United States Air Force Reserve as a Lieutenant Colonel, finishing up a 21 year Air Force career as an Emergency Preparedness Liaison Officer (EPLO) assigned to the Defense Support of Civilian Authorities (DSCA) Command Cell, 1st Air Force (Air Forces Northern), Tyndall Air Force Base, Fla. Air Force EPLOs support the designated combatant commander and lead federal agencies to assist in coordinating military support to local, state and federal agencies involved in domestic incident management. He was deployed to the Oklahoma City Bombing in 1995, assisting the FEMA Incident Support Team (IST) on site. Again, in 1995 he deployed to the Florida State Emergency Operations Center as a part of the State Emergency Response Team (SERT) and coordinated all firefighting and urban search and rescue operations during Hurricane Opal.

In his military role, he was deployed to New Orleans in the aftermath of Hurricane Katrina as the officer in command of an aeromedical evacuation liaison team (AELT) that was a part of Joint Task Force (JTF) Katrina and coordinated joint civilian/military airlift of over 20,000 evacuee's and 4,500 casualties. He had the honor and privilege of deploying with a GREAT team of personnel shortly after the September 11th attacks. He and his team were among the first mobilized in the aftermath of the September 11th attacks in 2001 and deployed as the commanding officer of an Aeromedical Evacuation Team to two classified forward locations in the Afghanistan/Pakistan area. His team coordinated the medical evacuation of US and coalition combat casualties and directly supported combat search and rescue operations. Our Team was recognized by the Department of Defense and awarded the valor "V" device for our efforts. In 1995, He deployed to Haiti during OPERATION UPHOLD DEMOCRACY and coordinated rotary lift-aeromedical evacuation between Port A' Prince and the USNS Comfort. Most recently, he deployed during the Haitian Earthquake and coordinated all casualty movement from the Haiti AOR to South Florida air hubs for transport to US Trauma Centers.
Adam Smith, MS
Adam Smith, MS is a retired Lieutenant/Medic from Lumpkin County Emergency Services located an hour north of Atlanta in the North Georgia Mountains. He began his career in emergency services in October of 1986 and retired July of 2020. Adam has 34 years experience as a firefighter and paramedic. He is a Lecturer for the University of Florida since January of 2020 and holds national certifications as a Firefighter, Paramedic, Fire Officer, Various rescue designations, Public Safety Diver, Hazardous Materials Technician, and Instructor. Adam has an Associates Degree in Fire Science Technology (Chattahoochee Technical College), Bachelors Degree in Fire and Emergency Services Management (University of Florida), and a Masters Degree in Fire and Emergency Services Management with a specialization in Disaster Management (University of Florida).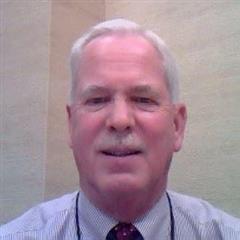 James Weed, MS
James Weed, MS is currently the Emergency Preparedness Manager for Prince George's Community College. He oversees emergency management planning and policy, training and exercise, public preparedness and education and special events management and also oversees the Logistics Management and Resource Support program, Critical Infrastructure Protection and Key resources, and serves on a number of regional and state working groups. The total student population of the college is 40,000 and has 6 different campuses.

Prior to his service in Pasco Prince George's Community College Professor Weed held the position of Emergency Management Coordinator for Pasco County Florida and Carroll County's Office of Public Safety Support Services, Maryland where he serves as one of the advisors to the Carroll County Commissioner's and the Public Safety Support Services Administrator on matters of emergency management and homeland security. Professor Weed began his tenure with the county in 2010 where he oversees emergency management planning and policy, training and exercise, public preparedness and education and special events management. Professor Weed is continuing to focus on building public and private partnerships and developing programs that connect the knowledge and energy of the county's citizens with the public safety community. This has resulted in a growing and comprehensive emergency preparedness program for Carroll County.

Prior to his service for Carroll County, Professor Weed held the position of Director of Homeland Security and Emergency Management Programs for the National League of Cities where he managed a combined staff of Homeland Security and Emergency Management analyst and curriculum designers that provide crisis management evaluation and training for over 1,500 member Towns and Cities that make up the National League of Cities (NLC) organization. He conducted studies for member cities and towns in the areas of, identifying local leadership strategies, tools and resources for disaster and emergency response and management. He managed the development and implementation of local and regional training programs that focus on building the necessary skills of local elected and appointed officials/leaders to effectively address the four missions of emergency/crisis management and training programs that are designed to educate the community leadership about their roles in emergency/crisis management.
Professor Weed also served as the Director of Emergency Management for Anne Arundel County, Maryland where he served as one of the chief advisors to the Anne Arundel County Executive and the Chief Administrative Officer on matters of emergency management and homeland security. Mr. Weed began his tenure with the county in 2003 where he oversees emergency management planning and policy, training and exercise, public preparedness and education and special events management. He was responsible for the development of the Anne Arundel County Mobile Command and Communications Unit, which provides complete communications interoperability to first responders from all sectors of government.

He has served as the Director of Local Government Studies for TriData Corporation where he consulted on fire department and emergency management studies for jurisdictions such as Houston, Texas; Seattle, Washington and Broward County, Florida among others. He has been an investigator for major fire and emergency management incidents for the U.S. Fire Administration and worked on special research projects in these areas.

Professor Weed served as the State Hazardous Materials Emergency Response Director, where he developed and implemented a Statewide Hazardous Materials Emergency Response Division for the Commonwealth of Massachusetts. He managed the day-to-day operations of the regional response teams consisting of 385 employees and he designed and implemented a unified command system by creating partnerships with federal and state agencies, as well as private industries, for a multi-agency response program. In his capacity as director, he directed the design and implementation of a statewide management information system utilizing multiple communications devices to transmit receive and download data worldwide for all emergency response activities.

Professor Weed is a graduate of the University of Maryland where he earned a B.S. in Fire Administration and Management Studies and a graduate of the Grand Canyon University where he earned a Master of Science degree in Public Safety Executive Leadership. He is an Associate Professor of Emergency Management and Homeland Security for the University of Maryland and the University of Florida where he teaches between one and four undergraduate degree courses per semester delivered online and face-to-face in emergency management, homeland security and fire science. Course include emergency planning and management, disaster mental health, communications, international emergency management, leadership and strategic planning, fire administration, hazard and risk management, homeland security policy and management, disaster resiliency and vulnerable populations management, statistics, research methods, and thesis and project management. His non-teaching duties include curriculum and program development, advisement, professional development activities and grant writing within the emergency management and homeland security areas.

He is a member of the International Association of Fire Chiefs, the Maryland and Florida Emergency Management Association and the International Association of Emergency Managers.