HELLO & GOODBYE: DCP Celebrates Spring Class of 2021 In Person
A stage instead of couches. Regalia instead of pajamas. Family and friends screaming instead of waving on Zoom.
READ ARTICLE
DCP Continues to Shine in Gator100
Since 2018, DCP grads with successful businesses have made up 22 percent of the Gator 100.
READ ARTICLE
Gheisari Receives 2021 ASC International Outstanding Researcher Award
Gheisari continues the long, storied history between the University of Florida and ASC.
READ ARTICLE
Two DCP Graduates Named University of Florida Outstanding Young Alumni
Tim Hoeft (BDES '04, MARCH '06) and Paul Jones (BSBC '05) were named to this year's prestigious "40 Gators Under 40."
READ ARTICLE
Beil Swims Toward Success as Architecture Major
The UF swimmer wakes up at 4 a.m. and designs her day much like she does her buildings: meticulously.
READ ARTICLE
Start Your Journey with DCP
The mission of the College of Design Construction and Planning is to improve the quality of the built and natural environments through offering exceptional educational and professional programs and research/scholarship initiatives that address the planning, design, construction, and preservation of the built and natural environments.

Facts and Questions
We know you have questions so we have included the most commonly asked ones on the DCP FAQ page.
The UF College of Design, Construction and Planning is the only college in the nation that houses design, construction and planning under one college. However it is not recognized nationally and internationally as the leader in the educational world, and it should be. The College needs alumni support to compete with the nation's best. We are educating the next generation of professionals and need your help to continue providing educational and research opportunities for the current students and faculty. Your donation will directly impact the future of the design, construction and planning industry.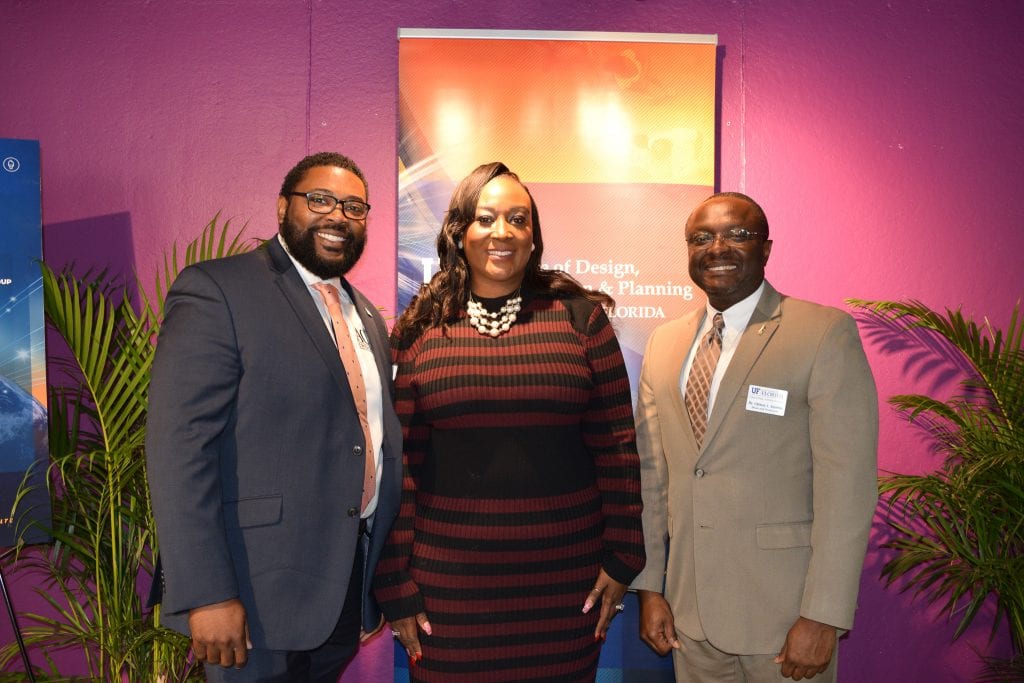 FACULTY & ALUMNI HIGHLIGHTS