TEI Project Development Studio Preparing Students For Theme Park Success
DCP is creating industry leaders who design and implement themed environments in places like theme parks.
READ ARTICLE
In Height of Hurricane Season, FRC Redefines Term "Resiliency"
With winds ripping at 160 miles per hour and damages estimated at $25 billion, how does a town bounce back from a disaster?
READ ARTICLE
DCP Architecture Building Getting a Facelift
Despite a global pandemic, DCP continues to enhance its facilities to benefit its students, faculty and staff.
READ ARTICLE
Helping 524 Million Indians Rethink the Landscape of a Fundamental Human Act
Two DCP seniors won a major national award from the American Society of Landscape Architects.
READ ARTICLE
How a Childhood Memory Might Save an Island
With 180 buildings valued at more than $315 million, much of downtown Nantucket is expected to be submerged in water as early as 2060.
READ ARTICLE
Start Your Journey with DCP
The mission of the College of Design Construction and Planning is to improve the quality of the built and natural environments through offering exceptional educational and professional programs and research/scholarship initiatives that address the planning, design, construction, and preservation of the built and natural environments.

Facts and Questions?
The Fall 2020 Semester will look unlike any other. Here, we answer
some of the most common questions you may have.
The UF College of Design, Construction and Planning is the only college in the nation that houses design, construction and planning under one college. However it is not recognized nationally and internationally as the leader in the educational world, and it should be. The College needs alumni support to compete with the nation's best. We are educating the next generation of professionals and need your help to continue providing educational and research opportunities for the current students and faculty. Your donation will directly impact the future of the design, construction and planning industry.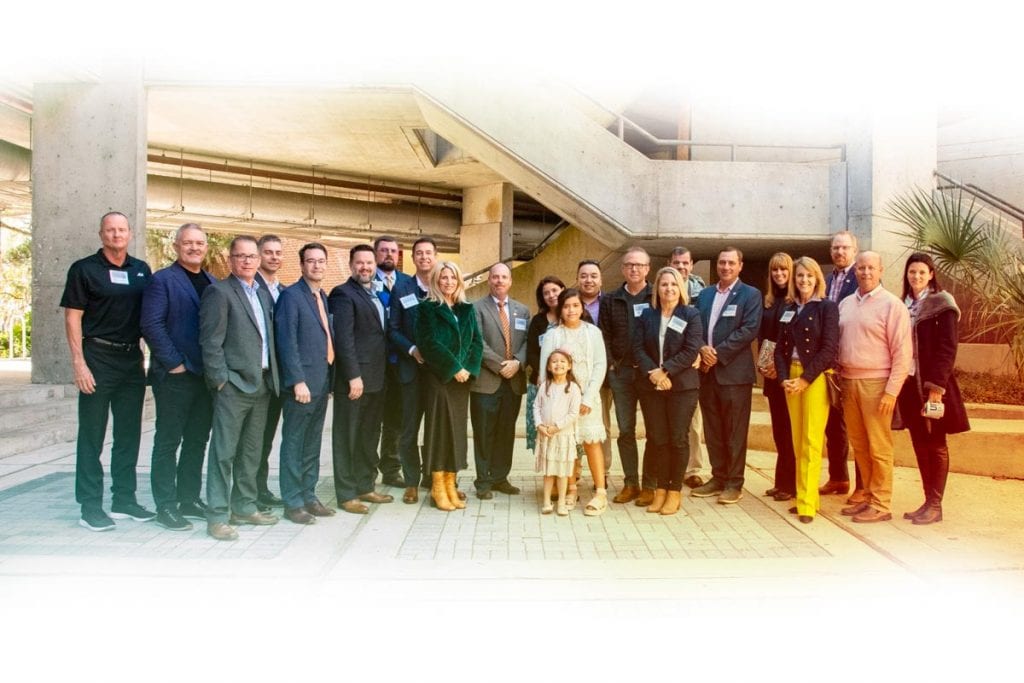 FACULTY & ALUMNI HIGHLIGHTS