More Than an Athlete: Ricks Proud to Stand Out as Black Rinker Student
Before you consider him a football player or a student on the SEC academic honor roll, he is a black man first and foremost.
READ ARTICLE
Using AI to Highlight Black Creativity Around the World
Dr. Noel received a $30,000 grant for her project titled Black Arts + Culture: Generative Traditions with AI and Design in Carnival.
READ ARTICLE
Gator Nation Giving Day!
DCP came in first place for total gifts amongst all UF colleges with 1,233, beating the second place finisher by 317.
READ ARTICLE
From Biden's Inauguration to UF, and Everywhere In Between
The Incredible Journey of SBE Student Ryan Lester
READ ARTICLE
Get to Know New DCP Assistant Professor Vernelle A. A. Noel, Ph.D.
To anyone who has laid eyes on Noel's resume, her experience does not fail to impress.
READ ARTICLE
Start Your Journey with DCP
The mission of the College of Design Construction and Planning is to improve the quality of the built and natural environments through offering exceptional educational and professional programs and research/scholarship initiatives that address the planning, design, construction, and preservation of the built and natural environments.

BLACK HISTORY MONTH
The College of Design, Construction and Planning celebrates Black History Month by sharing stories on how our Black alumni, faculty and students shape the world we live in on a daily basis.
The UF College of Design, Construction and Planning is the only college in the nation that houses design, construction and planning under one college. However it is not recognized nationally and internationally as the leader in the educational world, and it should be. The College needs alumni support to compete with the nation's best. We are educating the next generation of professionals and need your help to continue providing educational and research opportunities for the current students and faculty. Your donation will directly impact the future of the design, construction and planning industry.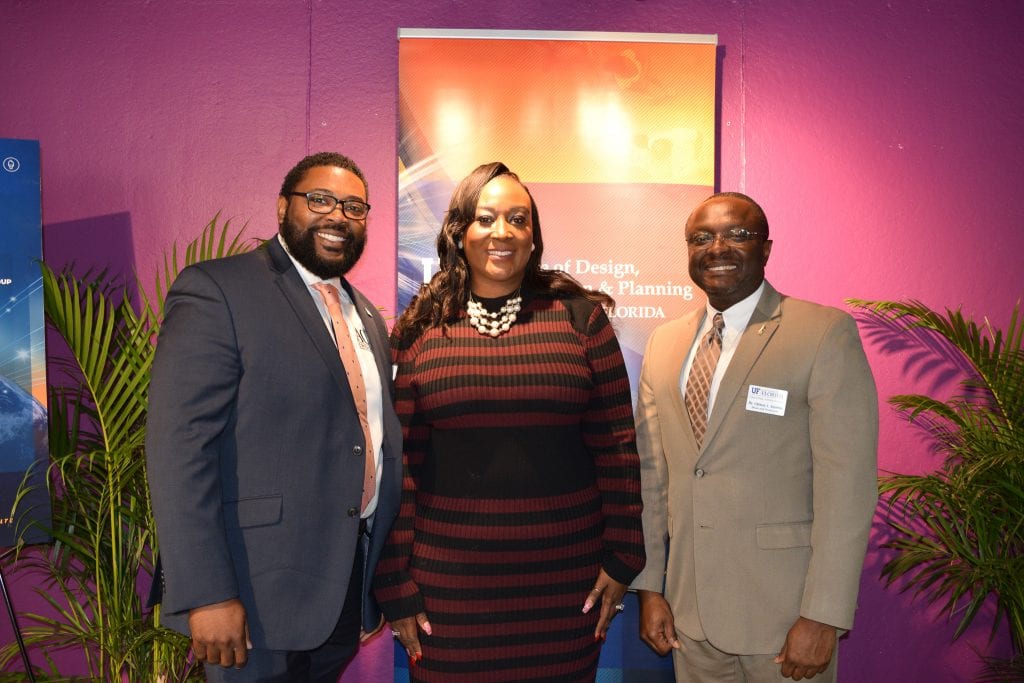 FACULTY & ALUMNI HIGHLIGHTS