Construction Management Professor Charles Kibert Passes Away
Dr. Kibert was a Holland Professor in the M.E. Rinker, Sr. School of Construction Management
READ ARTICLE
2021 Virtual DCP Industry Expo Set For Feb. 24-25
Save the Date!
READ ARTICLE
A Good Night's Sleep Thanks to DCP Professor
Do you find yourself tired throughout the day but then restless at night? If this is true for you, you may not be getting the right light.
READ ARTICLE
Urban Planning Ph.D. Student Secures Microsoft's AI for Earth Grant
The team's research goal is to create a model that predicts human behavior and mobility during EWEs in real time.
READ ARTICLE
A Vision Fulfilled: TEI Program Sees First Graduate
Amara Checchio was so busy painting in jungles and working on space stations, making history at UF never crossed her mind.
READ ARTICLE
Start Your Journey with DCP
The mission of the College of Design Construction and Planning is to improve the quality of the built and natural environments through offering exceptional educational and professional programs and research/scholarship initiatives that address the planning, design, construction, and preservation of the built and natural environments.

Facts and Questions?
The Spring 2021 semester will introduce "hy-flex" classroom delivery to our college.
Here, we answer some of the most common questions you may have.
The UF College of Design, Construction and Planning is the only college in the nation that houses design, construction and planning under one college. However it is not recognized nationally and internationally as the leader in the educational world, and it should be. The College needs alumni support to compete with the nation's best. We are educating the next generation of professionals and need your help to continue providing educational and research opportunities for the current students and faculty. Your donation will directly impact the future of the design, construction and planning industry.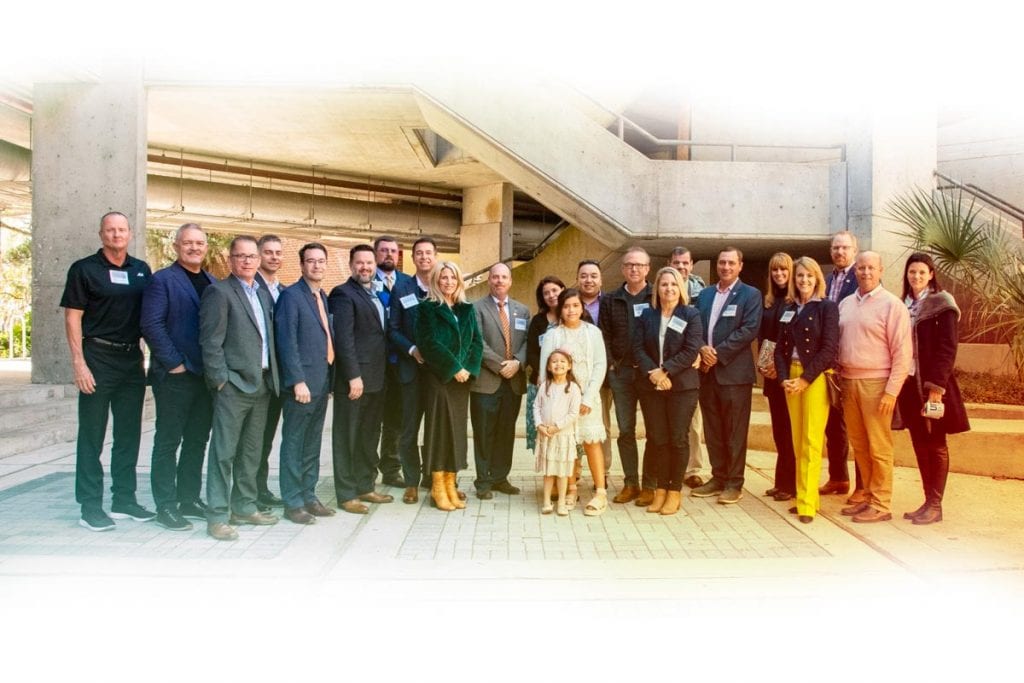 FACULTY & ALUMNI HIGHLIGHTS