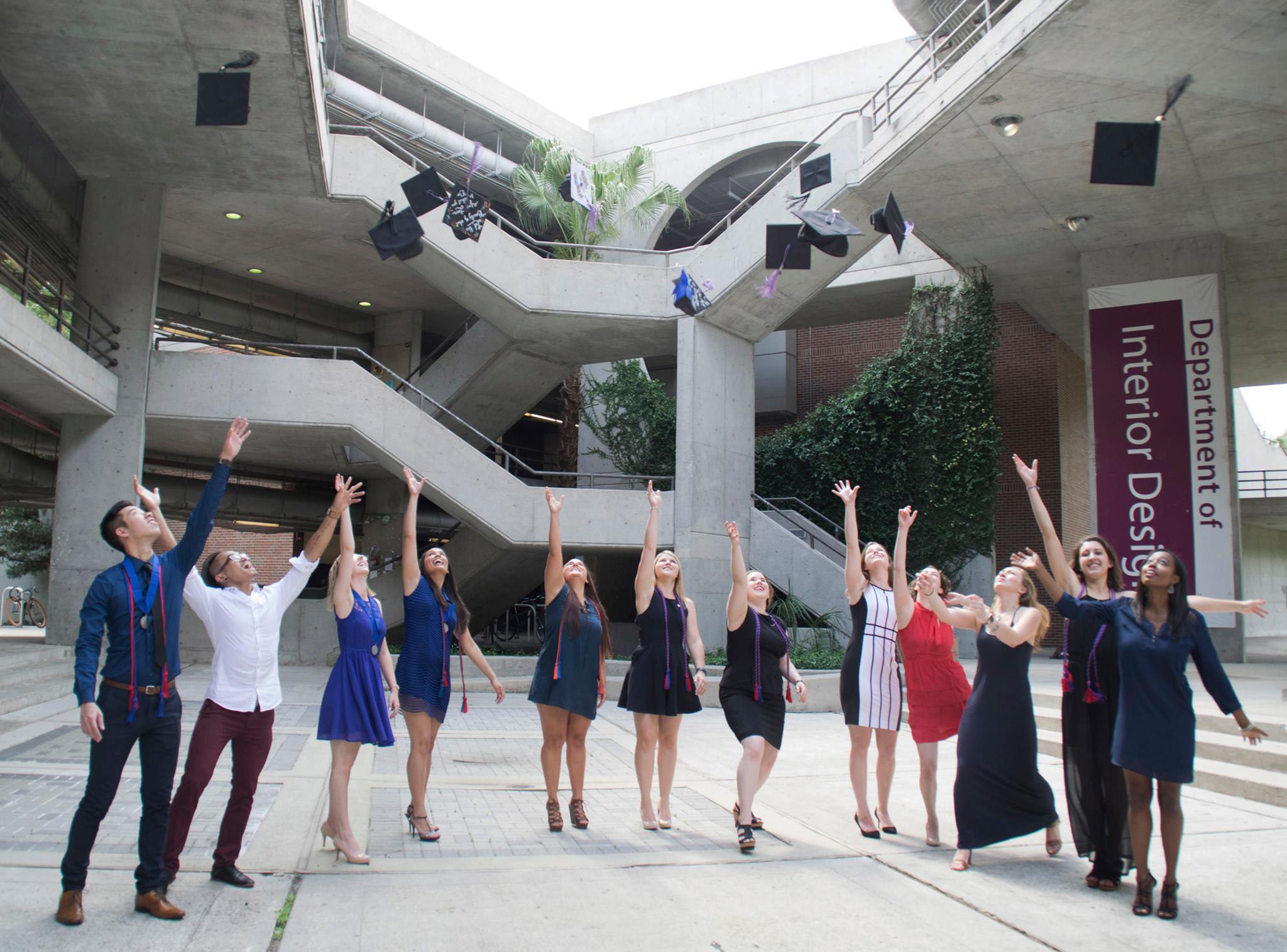 CONGRATULATIONS
DCP GRADUATES
Summer 2023 Registration and Tickets
REGISTRATION
Students graduating this semester must apply to graduate. The deadlines for applications for the Summer 2023 semester can be found in the catalog of the Registrar's Office https://catalog.ufl.edu/UGRD/dates-deadlines/2022-2023/#summer23text
The application for graduation can be found in a student's OneUF.
https://registrar.ufl.edu/services/degreeapp
CHECKING/UPDATING/EDITING YOUR REGISTRATION INFORMATION
Login to your https://one.uf.edu/
Click on "academic information"
Click on "graduation checklist"
Go to "RSVP for your ceremony"
Answer the questions, or change your answers to the questions
TICKETS FOR SUMMER COMMENCEMENT CEREMONY

This is not a ticketed event, as admission is free and open to the general public. Processionals begin 20 minutes before each ceremony.
Summer 2023 Regalia
Regalia is REQUIRED to participate in University of Florida Commencement ceremonies.
For detailed information including ordering and pickup, please contact the UF Bookstore directly:
Phone: 352-392-0194
Email: cap-gown@ufl.edu
Or visit their website.
Summer 2023 Commencement Ceremony Frequently Asked Questions
Summer 2023 Commencement Ceremony Live Stream
After Graduation
Keep in touch with your college! Update your contact information, especially your email address, by emailing us at alumni@dcp.ufl.edu. All DCP alumni with an updated email address in our records receive the Perspective, our monthly digital newsletter.
Something to Brag About? New job? Received an award or promotion? Have an interesting feature story idea? Email kniblett@dcp.ufl.edu.
Follow us on Social Media!
LinkedIn – Stay in touch with your fellow graduates!
2023 DCP Recognition Ceremony
 
May 6, 2023