The College of Design, Construction and Planning stands at the nexus of disciplines that will define how societies live, move and thrive in the next century.
To ensure our built and natural environments are ready for a new era of resiliency, the college requires a collaborative facility that is equipped to fuel our partnerships and catalyze our existing strengths. A retrofitted Architecture Building and the Ramos Collaboratory will provide a platform for the college to prepare the next generation of world-class leaders in our field, who will develop innovative solutions to the grand challenges facing our society and position the college to earn its rightful place among the nation's preeminent colleges of design, construction and planning.

The Ramos Collaboratory will enhance the college's ability to educate students and conduct research for the real world. By reflecting the highly integrated nature of design, construction, planning, civil engineering, real estate and more, this addition will embody the daily reality of our synergistic fields.
Bruno E. and Maritza F. Ramos Collaboratory Groundbreaking
Thursday, October 6, 2022
The Bruno E. and Maritza F. Ramos Collaboratory
Below are just a few highlights from the Ramos Collaboratory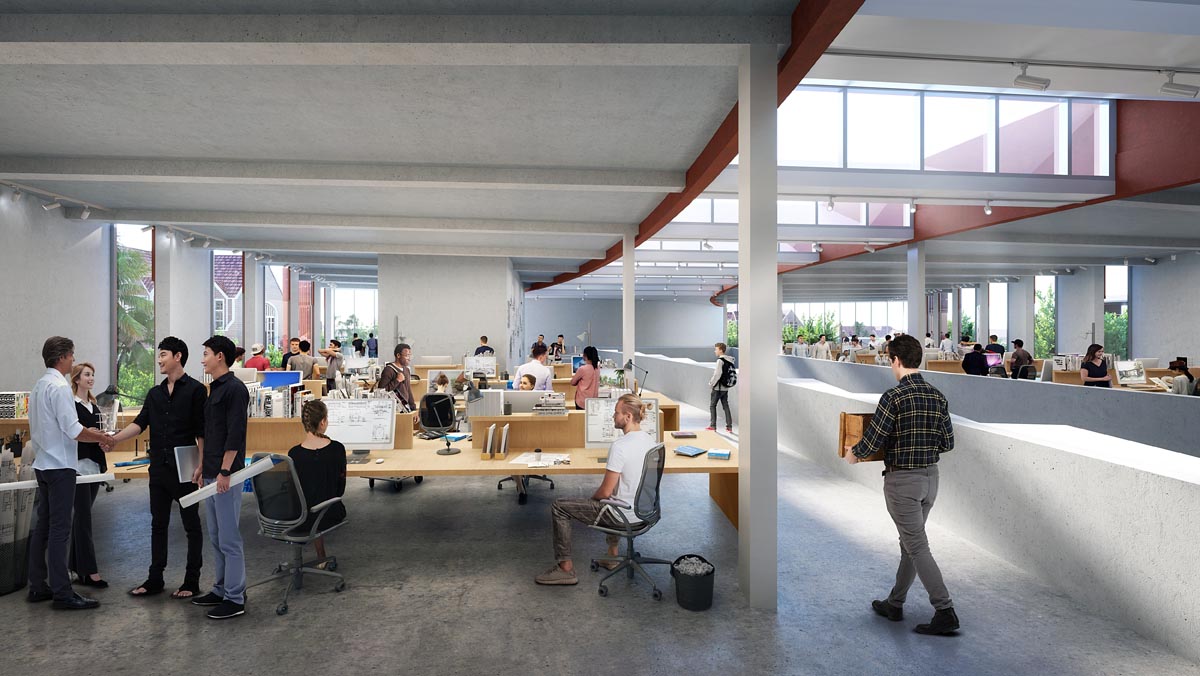 Research Hub
A brand-new Research Hub that will house all DCP research centers and institutes and allow faculty and graduate students to freely exchange ideas and work collaboratively to undertake high-impact research that addresses critical societal challenges.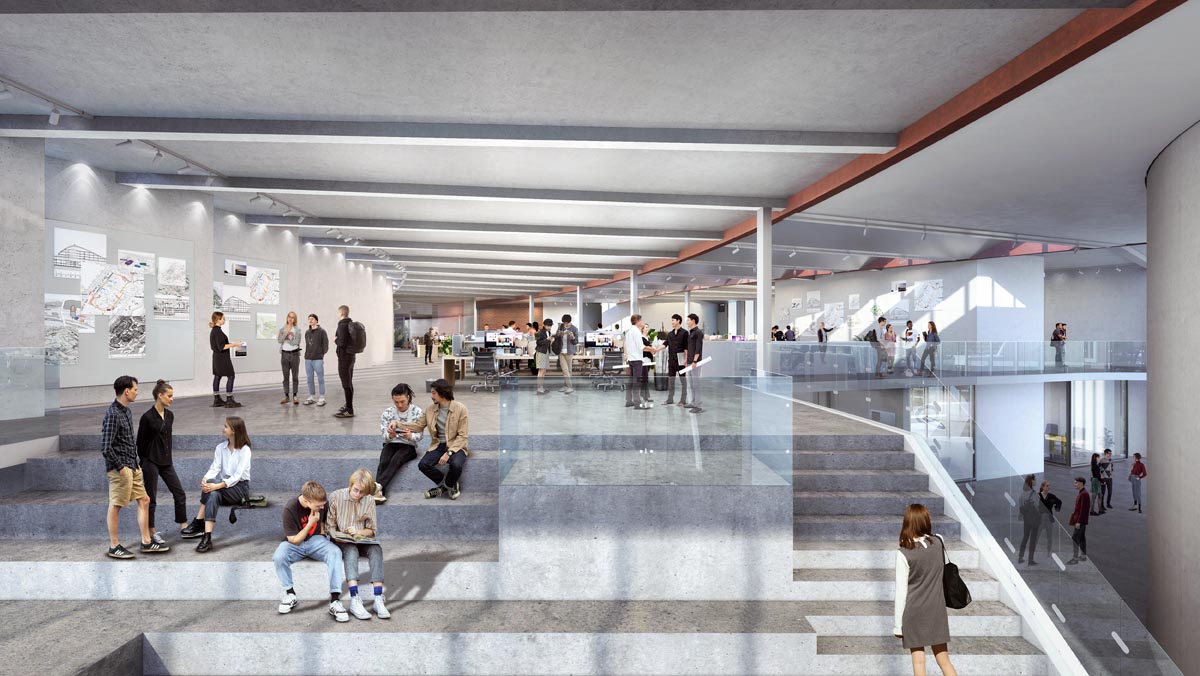 Reconfigurable, Multi-functional
A reconfigurable, multi-functional space known as Creative Collisions Commons, which students, faculty, and staff can collaborate on a formal or informal basis.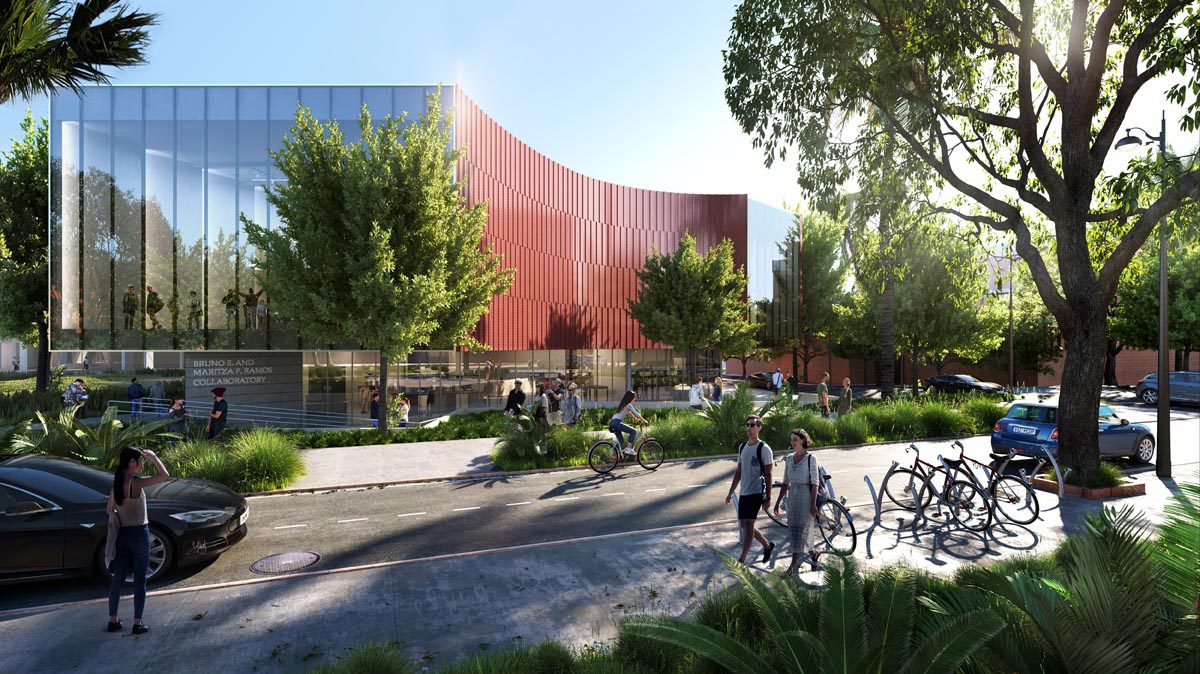 Digital Modeling and Fabrication
A Digital Modeling and Fabrication Space which will enable larger multidisciplinary groups of students to work together on digital models, simulations, and 3D printing in purpose-designed facilities. In addition, large-scale facilities for geospatial modeling and simulation, as well as a virtual reality lab, will also be contained in this space.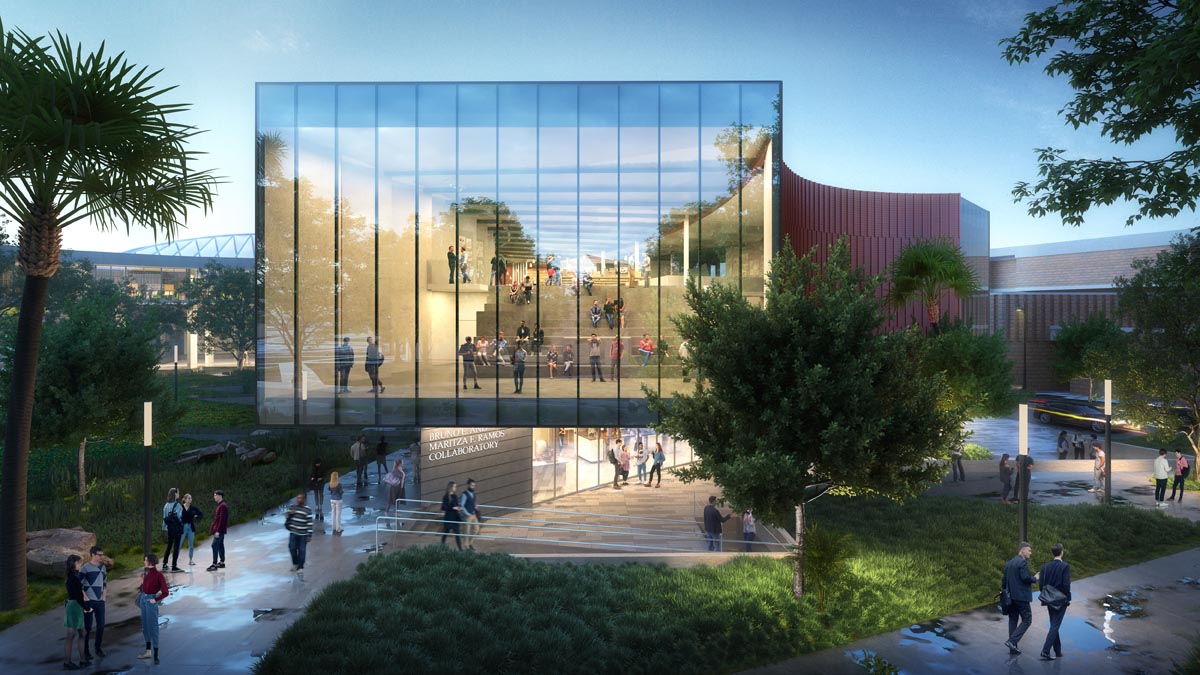 Multipurpose Hall
A Large Multipurpose Hall (and seminar rooms), which currently does not exist, will accommodate lecture audiences of 150–200 for annual events such as the Edward D. Stone, Jr. Lecture Series, Research Symposium, Women of Influence, and the Ernest R. Bartley Memorial Lecture Series.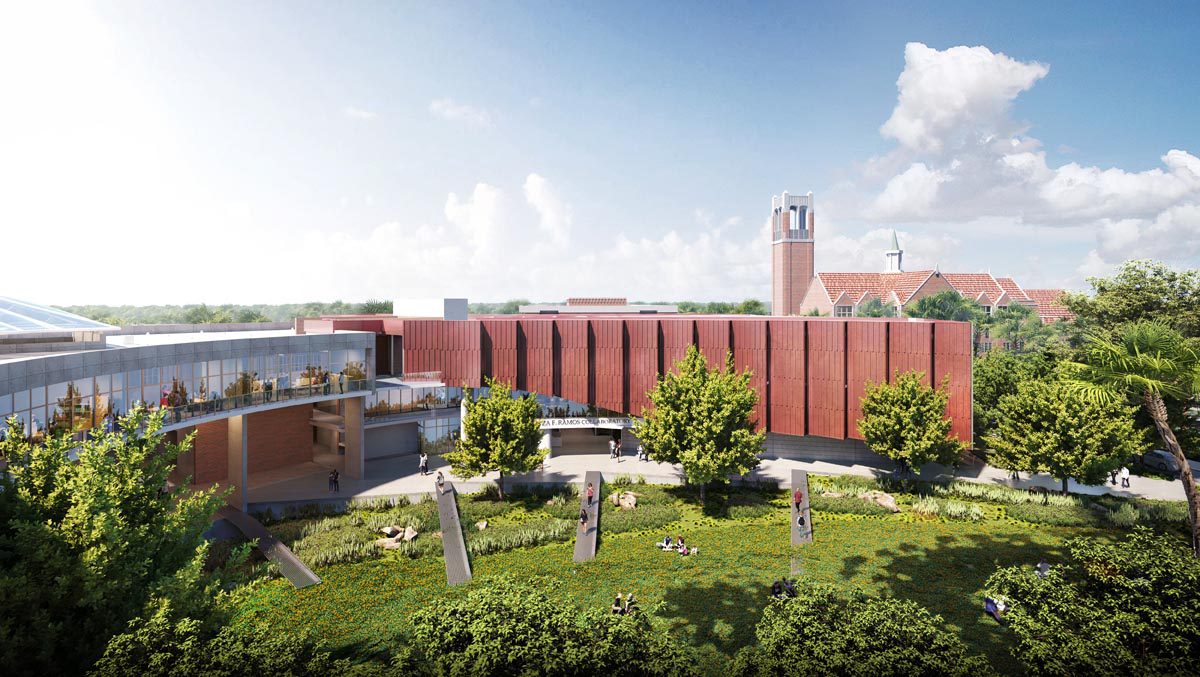 Enhanced Technological Capabilities
Larger, newer educational spaces will offer studios/classrooms with a number of physical and enhanced technological capabilities to support design-based learning and teaching.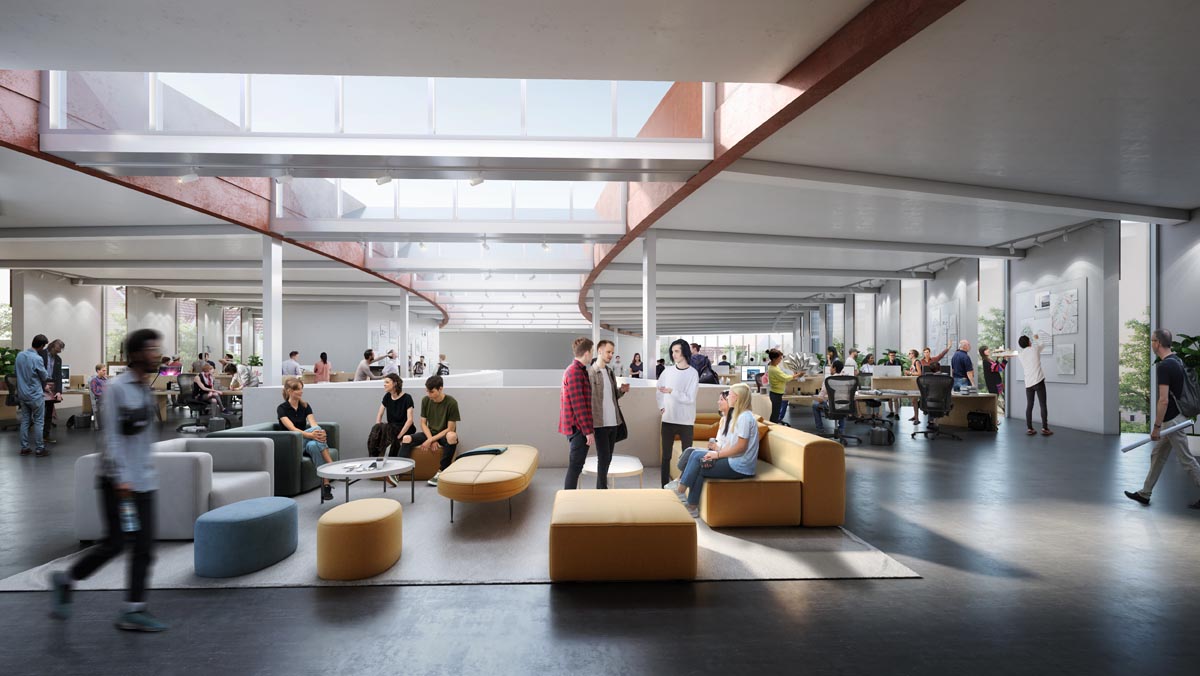 Virtual Design and Construction
A Virtual Design and Construction lab where students will use state-of-the-art virtual reality, work on revolutionary digital modeling, learn enhanced computational design, and master building information modeling.
CATALYZE THE FUTURE OF OUR COLLEGE
Transform DCP's learning, research and making capabilities, defining a trajectory of excellence in collaboration and marking a new era for our college.
Design and Build Team