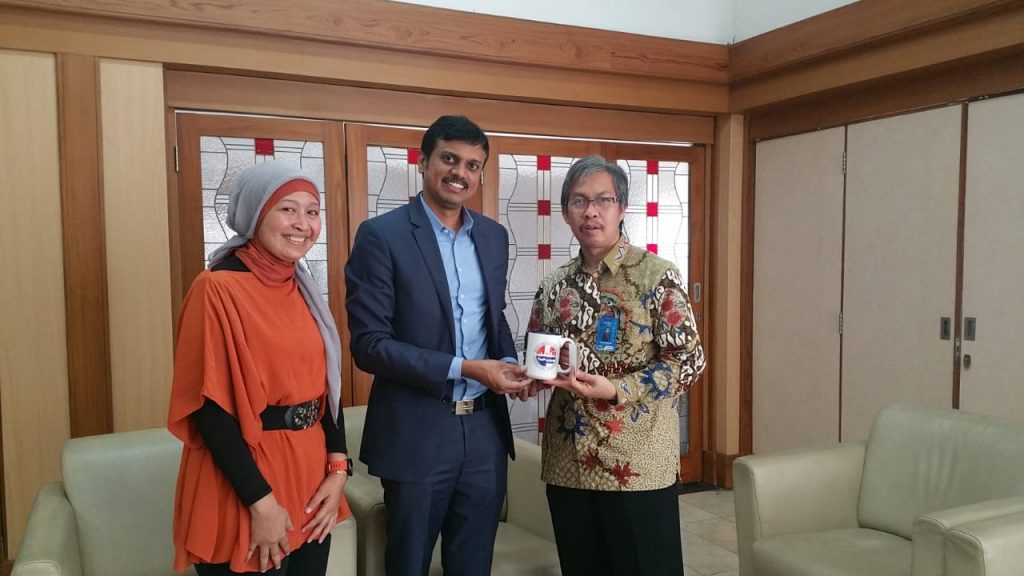 Associate Professor Srinivasan has been named as one of the University Term Professors for 2019-2022.
He is already living up to the title with the work he is doing with University of Pendidikan's Dr. Beta Paramita and Dr. Didi Sukyadi, Vice Rector (Provost). Professor Srinivasan contributed to their university, located in Bandung, Indonesia, by identifying and writing a project proposal in response to the US-based organization, Million Cool Roofs Challenge. The proposal was granted $100,000 in phase 1.
The team estimates that the cool roof implementation will impact 1,802 buildings representing 1.5 million sq.m. of building area and approximately 500,000 people in the municipality. Through successful completion of this project, the team aims to create long-term impact at the national-level energy efficiency policies. The team will also have an opportunity to submit a proposal for $1 million during Phase II. Click here for more on the Cool Roofs Challenge.