The M.E. Rinker, Sr. School of Construction Management offers a concentration in Construction Management within the College of Design, Construction, and Planning's Doctor of Philosophy degree program. The Rinker School is the oldest continuing construction program in the country. It was accredited in 1975 by the American Council for Construction Education.
Eligibility for admission into the program requires an undergraduate degree in construction or a related field like architecture, engineering, or business.
The doctoral program prepares students to assume college-level faculty positions and industry research positions in construction management and the building sciences. Areas of specialization include sustainable construction, information systems, facilities management, construction safety, affordable housing, and productivity and human resource management. The Ph.D. Program is offered on the University of Florida's main campus in Gainesville, Florida.
Ph.D. Candidacy
A graduate student does not become a candidate for the Ph.D. degree until granted formal admission to candidacy. Such admission requires the approval of the student's Supervisory Committee, the Ph.D. Program Director, the DCP Dean, and the Dean of the Graduate School. The approval is based on:
the academic record of the student,
the opinion of the supervisory committee concerning overall fitness for candidacy,
an approved dissertation topic, and
a qualifying examination as described above.
Application for admission to candidacy should be made as soon as the qualifying examination has been passed and the student's supervisory committee has approved a dissertation topic.
For additional information regarding the Ph.D. degree with a concentration in Construction Management, please contact: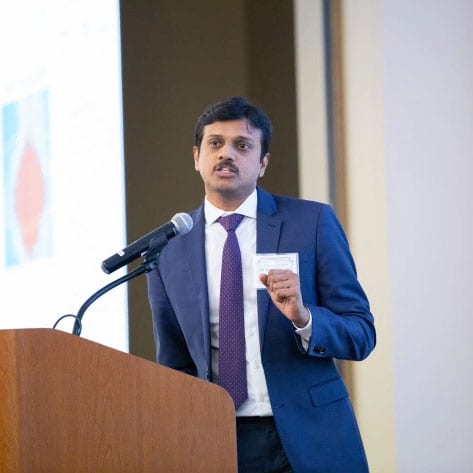 Dr. Ravi Srinivasan
Interim Director of Graduate Programs and Research
Rinker School of Construction Management
University of Florida
RNK 316/PO Box 115703
Gainesville, FL 32611-5703
Phone: (352) 273-1164
Email: sravi@ufl.edu
Mr. Joseph Carroll
Construction Management Graduate Admissions Officer
Rinker School of Construction Management
University of Florida
RNK 304/PO Box 115703
Gainesville, FL 32611-5703
Phone: (352) 273-1181
Email: josephcarroll@ufl.edu