The pinnacle of construction education
The M.E. Rinker, Sr. School of Construction Management offers a concentration in Construction Management within the College of Design, Construction, and Planning's Doctor of Philosophy degree program. The Rinker School is the longest running construction program in the United States. The Ph.D. Program is offered on the University of Florida's main campus in subtropical Gainesville, Florida. For instructions on how and when to apply, see the Design, Construction and Planning website.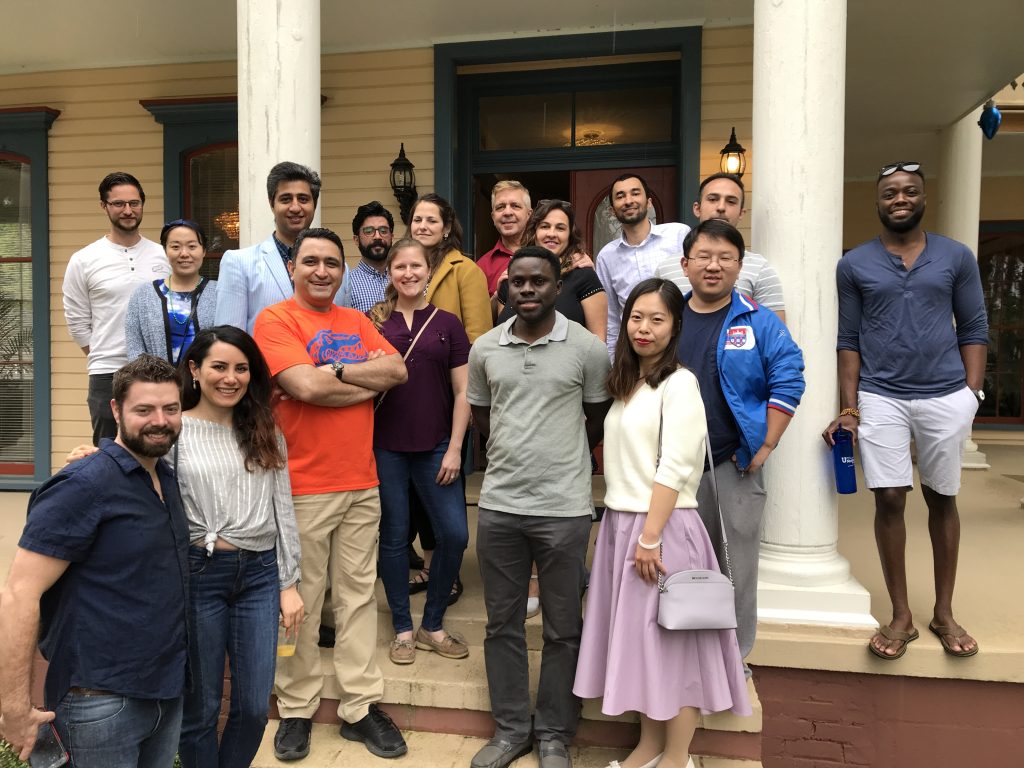 Areas of specialization within the Ph.D. program include: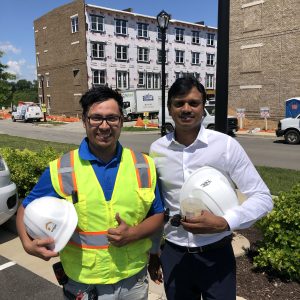 Safety and Health
Unmanned aerial vehicles
Human-computer and robotic interactions
Jobsite safety and regulation compliance
Virtual Design and Construction
Building Information Modeling (BIM)
Augmented reality (AR) and virtual reality (VR) visualization
Digital twinning
Data usage in facility management, maintenance, and operation
Lidar modeling
Construction Automation
Artificial intelligence and machine learning
Real-time monitoring and sensor technology (e.g., RFID, GIS)
Internet of Things (IoT)
Industrialized, off-site, and modular construction
Robotic systems

Sustainability in the Built Environment
Building energy modeling and usage
Life cycle analysis
Smart buildings and cities
Resilience and disaster recovery
Affordable and sustainable housing
Innovative cement and concrete technologies
Project Delivery and Management
Lean construction
Alternate delivery methods and contracting strategies
Team collaboration
Effective training and leadership
Construction economics and finance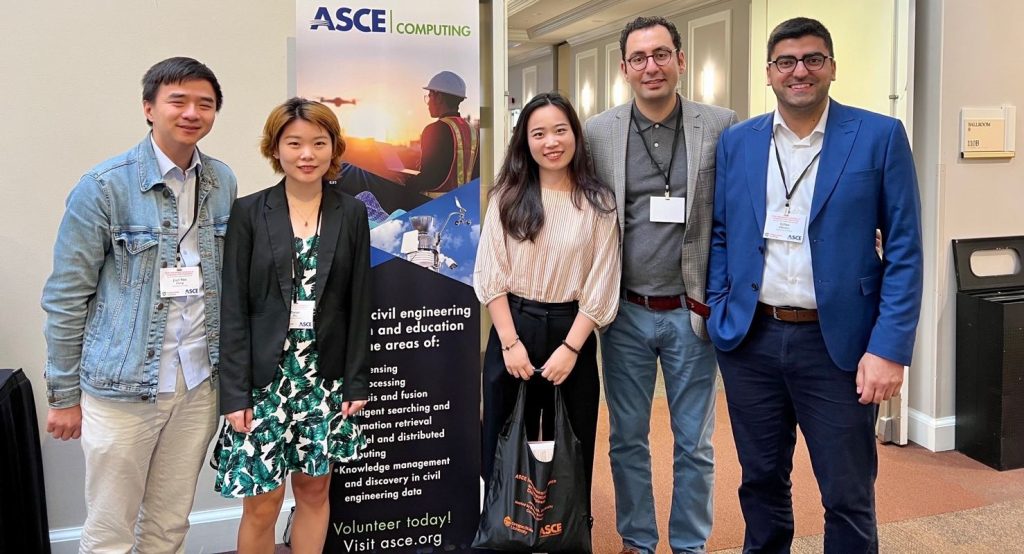 This major is for everyone passionate about construction
Those who want to give back to the construction industry and teach the next generation of constructors benefit from PhD degrees.
Those who want to work for technology companies who have construction-related divisions benefit from PhD degrees.
Those who want to become researchers in either academia or industry benefit from PhD degrees.
Those who want to become expert witnesses or consultants on construction related topics benefit from PhD degrees.
Women are strongly encouraged to apply to our Construction Management graduate programs, and we have a very active student chapter of the National Association of Women in Construction (NAWIC).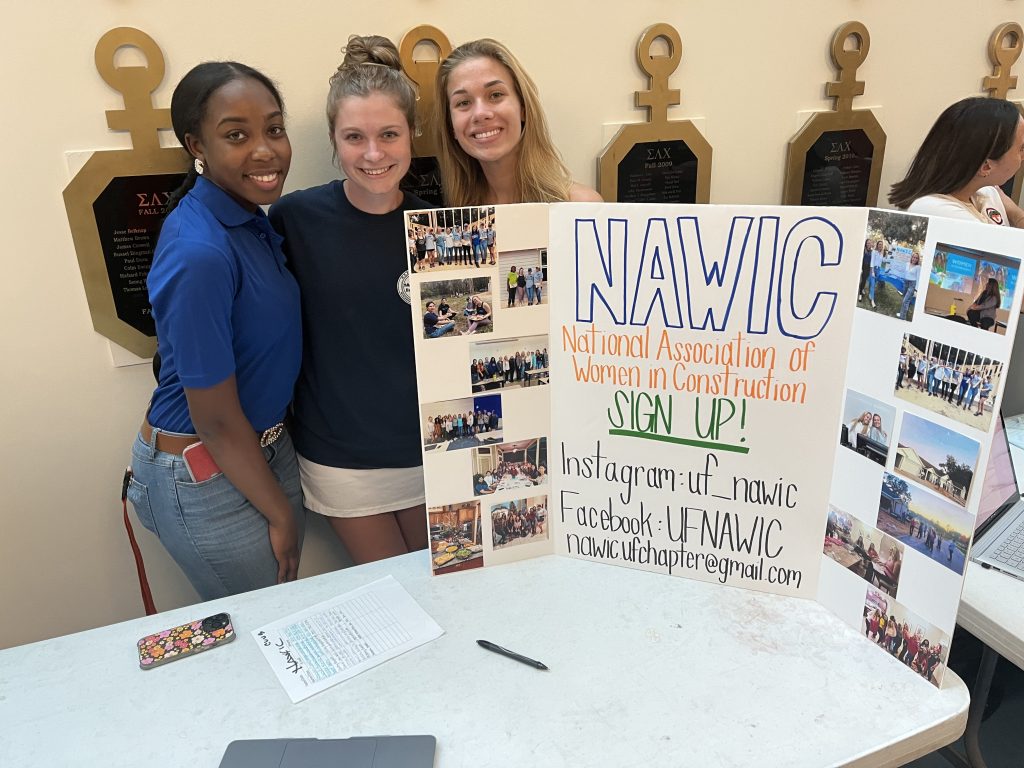 A master's degree in construction management or related field is required to apply to the Rinker School PhD Program. Exceptions will be made on a case-by-case basis by the Director of Graduate Programs and Research.
For a detailed description of the program, covering matters from application through to graduation, please consult our Ph.D. Program Handbook (PDF).
For a list of Rinker School faculty who direct doctoral students and their research interests, please visit the Research Faculty page.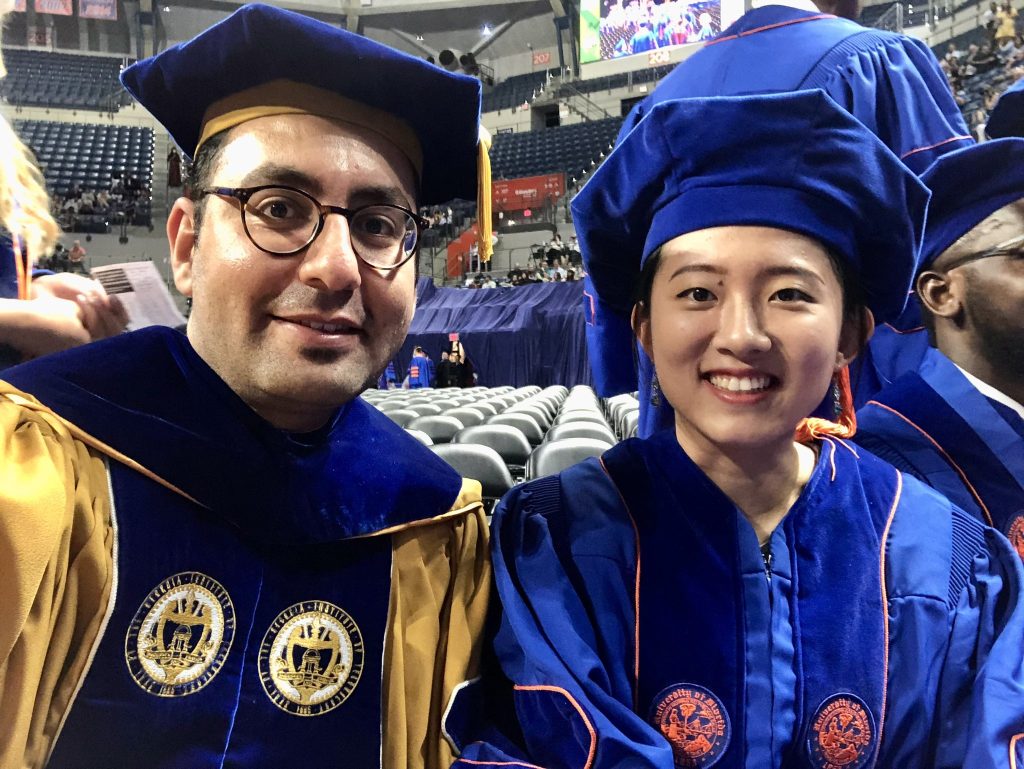 UF Graduate School's Helpful Resources
https://grad.ufl.edu/academics/editorial/tools/help
For additional information regarding the Ph.D. degree with a concentration in Construction Management, please contact: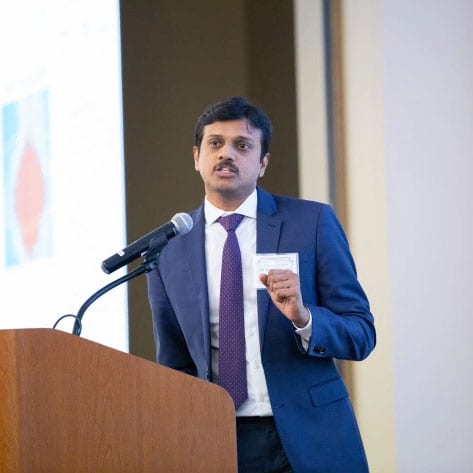 Dr. Ravi Srinivasan
Director of Graduate Programs and Research
Rinker School of Construction Management
University of Florida
RNK 316/PO Box 115703
Gainesville, FL 32611-5703
Phone: (352) 273-1164
Email: sravi@ufl.edu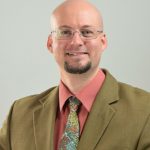 Mr. Joseph Carroll
Construction Management Graduate Admissions Officer
Rinker School of Construction Management
University of Florida
RNK 304/PO Box 115703
Gainesville, FL 32611-5703
Phone: (352) 273-1181
Email: josephcarroll@ufl.edu