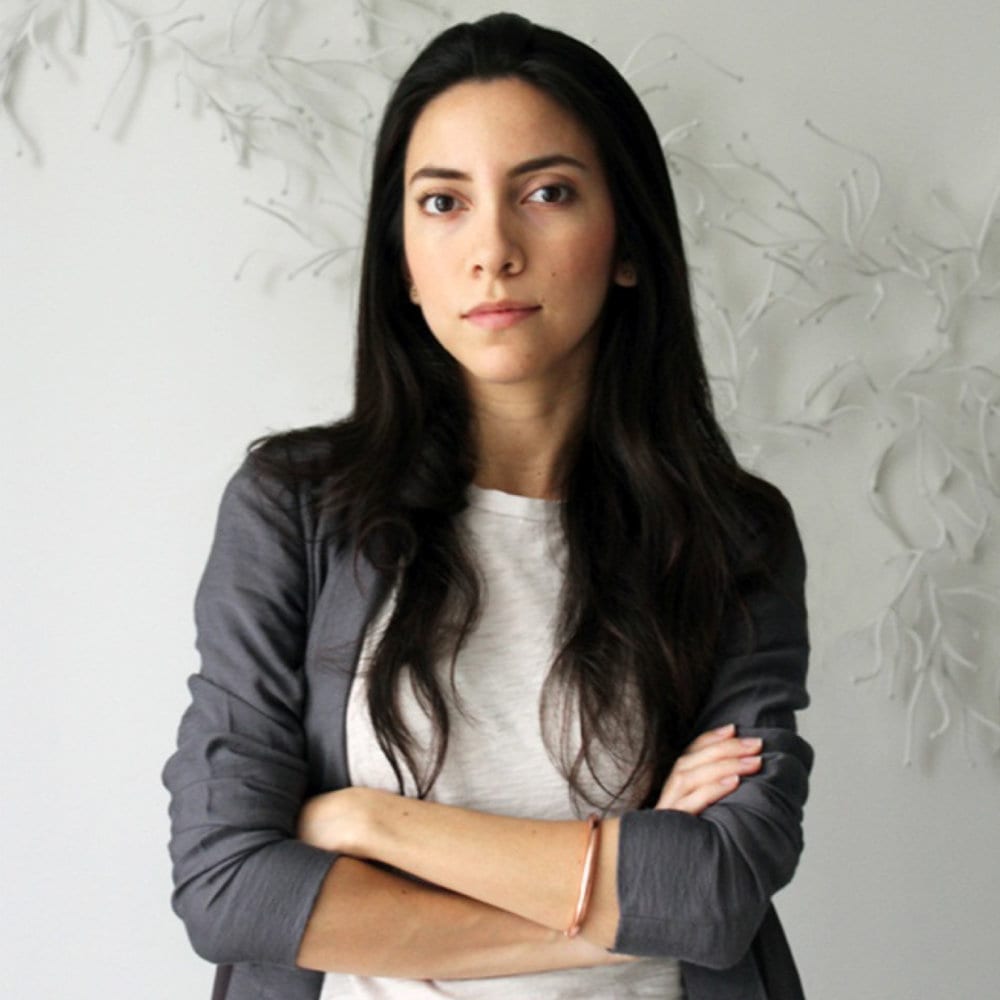 Each month, DCP will highlight a graduate from the #OneDCP family. To be featured in this space, please email kniblett@dcp.ufl.edu.
Glenda Puente is a two-time University of Florida College of Design, Construction and Planning School of Architecture graduate (BDES '09, MARCH '11) who is currently the principal architect at her own firm, Glenda Puente Architect. She also teaches at the University of Miami School of Architecture.
As an entrepreneur, Puente does a lot of different daily tasks, ranging from design and the production of drawings and renderings to client communication and business development. She is also constantly engaged in other activities that keeps her schedule dynamic like: teaching, writing, research, serving on non-profit boards and participating in community-led initiatives.
After graduation, she worked at Glavovic Studio in Fort Lauderdale, a fantastic architecture, art and urban design firm led by Margi Nothard. A few years later, she moved to Miami and became Adjunct Professor at Florida International University School of Architecture, before joining the board of Docomomo US/Florida as Chapter President, and then becoming United States coordinator for the Bienal Panamericana de Arquitectura de Quito (BAQ). These experiences allowed her to branch out and begin to look for avenues to do her own work and research. After officially starting her own company in 2019, the Miami chapter of the American Institute of Architects named her the Young Architect of the Year.

Q & A WITH Glenda Puente, AIA
How did DCP prepare you for your career?
DCP taught me to think critically and helped me build an extraordinarily strong design and conceptual base. The guiding principles I learned in school allowed me to find a job at a firm doing forward-thinking and socially responsible work. Those principles continue to guide me today.
What would you tell prospective students who are thinking about attending DCP?
Listen to your professors, expect to have to work hard (especially in studio) and remember every project you work on can become something that influences your professional career (so treat them accordingly). Also, engaging in extracurricular activities is a great way to get more out of your education. Professors are also willing to help mentor and guide you, as I experienced under the generous guidance of Donna Cohen when myself and two classmates (Oriana Cole and Arianne Kouri) worked on a pro-bono project for a children's center in Brazil.
What was your favorite class you took at DCP and why?
Too many to name! Some of my favorite elective courses were Modern South Asian Architecture and Urbanism with Vandana Baweja and Cuban Modernism with Alfonso Perez-Mendez – these courses opened my eyes to valuable histories that I would not have otherwise known about. My most memorable studio course was Design 3 with Michael Kuenstle. He was a great professor and mentor even after graduation and will always be dearly remembered. It was in his studio where I met my best friends and discovered my inclination towards contemporary design and simplicity. Other studios I greatly enjoyed were Design 6 with Milton Braga from MMBB based in São Paulo, and Graduate Design 2 with Douglas Gauthier from Gauthier Architects based in New York City. Both were visiting professors the semesters I had them as faculty and provided me with wonderful fresh perspectives. My thesis chairs were Martha Kohen and William Tilson and my experience with them was also great. My thesis was something that transcended the classroom, reconnected me to my Ecuadorian roots and led me into interesting professional opportunities as a graduate. In addition to classes based in Gainesville, I participated in three study abroad programs, the first of which was Architecture in Paris, France with Nancy Clark. This was my first time in Europe, so it was impactful in many ways. My second study abroad was in Guadalajara, Mexico with William Tilson and Alfonso Perez-Mendez. I also went to Vicenza, Italy twice; once as an undergraduate and the second time as a graduate teaching assistant. Franca Stocco, who is based in Vicenza, was a great professor and host. I participated in a lighting seminar while in Vicenza with Giovanni Traverso that was also very memorable and required us to do some hands-on lighting installation work, showing me that architects can practice in many ways.
What was your favorite memory at DCP and why?
Life in studio was always eventful and fun, and the camaraderie that results from it is something that I will treasure forever.
What clubs or organizations were you part of during your time at UF?
I was on the board of the American Institute of Architecture Students (AIAS).
What is the one thing you know now that you wish you would have known your first day at UF?
I wish I had known to interact more with students in other majors. There will never be another time like being a college student, and the collaboration that exists in university settings is unparalleled. As architects, we cannot do our work alone; it is a mission that involves many people from many disciplines. Getting more of that interdisciplinary work in school would have been great.
How important is the DCP network of graduates across the globe?
I have had the fortune of having many DCP graduates around me for guidance post-graduation. Terence O'Connor, Vice-President at Glavovic Studio where I worked after graduation, is a DCP alumnus and a great mentor to me. Through the recommendation of my Design 2 Graduate Teaching Assistant, Eric Bellin, I was led to Sabah Corso and Eric Peterson, also DCP alumni; they invited me to my first juries at Florida International University (FIU) which led to the opportunity to be hired to teach.
What does it mean to be named AIA Miami Young Architect of the Year in 2019?
Young Architect of the Year is an award presented to an architect in the first 10 years of their career (since licensing) who has made an impact on the profession in terms of design excellence or service to the profession. This award was presented to me two years after obtaining my license and the same year I formally started my company, so it was especially important for me because it reassured me in many ways about the work I had been doing and what I had in mind for the future. Since 2015, I have been constantly blending practice, teaching, writing, community service and research – these pursuits have shaped me in invaluable ways; they keep me moving and active in the community and become a direct feedback into my projects.
What are your passions outside of work?
Art, music, film and writing, but I do not consider them to be too much outside my work. I was fortunate to be able to nurture some of these passions at UF through electives outside DCP, like Intro to Music Literature and Intermediate French Conversation, which focused on film analysis. I was also able to nurture them through the curriculum at the UF School of Architecture since analyzing art, music, letters, and film was always part of the research process in many of my design studios. I continue to blend my passions with architecture and that has led me to become co-founder of the Miami Architecture and Design Film Festival with Jason Tapia, AIA, and the support of AIA Miami in 2018. I think architecture is a discipline that allows you to merge any interest you may have with your practice, and that is what makes it wonderful to me.