August 15, 2023
By: Kyle Niblett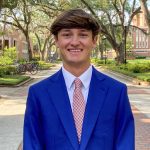 University of Florida College of Design, Construction and Planning (DCP) student Cole Blackstone is a rising senior scheduled to graduate in Spring 2024 with a degree in sustainability and the built environment (SBE) and a minor in innovation. He recently wrapped up his summer as a construction field intern for Gainesville Custom Pools by Pools & More, where he designed pools by creating 3D renderings on software called PoolStudio. In addition, the Kappa Sigma Fraternity member helped wire the electrical for the auto-light feature on a customer's Pentair pool equipment, dug the trenches of a 600-square-foot pool for plumbing and drainage and stripped the framing of several pools to prep for the next step of a construction process.
Blackstone, a native of Baton Rouge, Louisiana, found joy this summer in knowing that his hard work of constructing dream pools and backyard outdoor spaces brought joy to the homeowner and their family for many years to come. He believes it is hard to feel that sense of accomplishment in other industries, which is why he believes the built environment industry can be the most rewarding of all.
The DCP communications team recently sat down with the SBE major for a brief question-and-answer session regarding his experience in the college.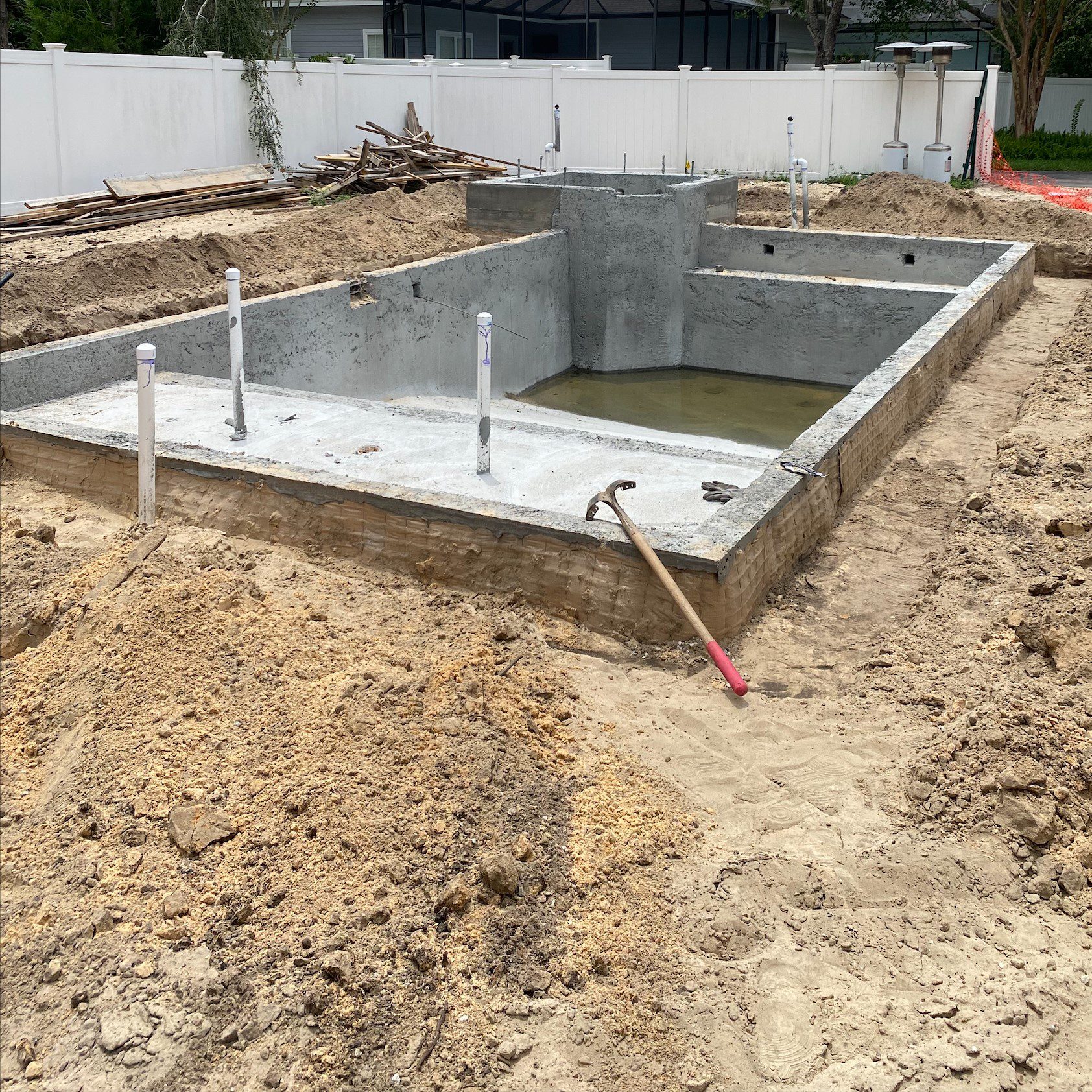 Q&A with Cole Blackstone
How did DCP prepare you for this internship?
DCP prepared me immensely for this internship thanks to the numerous construction-based classes that I have taken and look forward to taking in the future. As far as careers go, the DCP Industry Expo was one of the most influential experiences of my professional career so far. I was able to make countless connections with many companies around the state of Florida. Those relationships being forged will hopefully lead to a full-time position following graduation.
How did this internship help you as a student at DCP?
This internship was extremely crucial in helping me get started in the pool construction industry, not only from a business-knowledge perspective, but also from a physically-demanding perspective. It gave me an opportunity to showcase the skills that I have already learned from DCP and learn about new skills that I would like to carry under my professional toolbelt.
What are your long-term career plans?
My long-term career plan is to hopefully one day own my own pool construction company which focuses on high-end, distinguished designs filled with stonework such as rock walls and grottos. I would also like to include waterfalls and other out-of-this world amenities.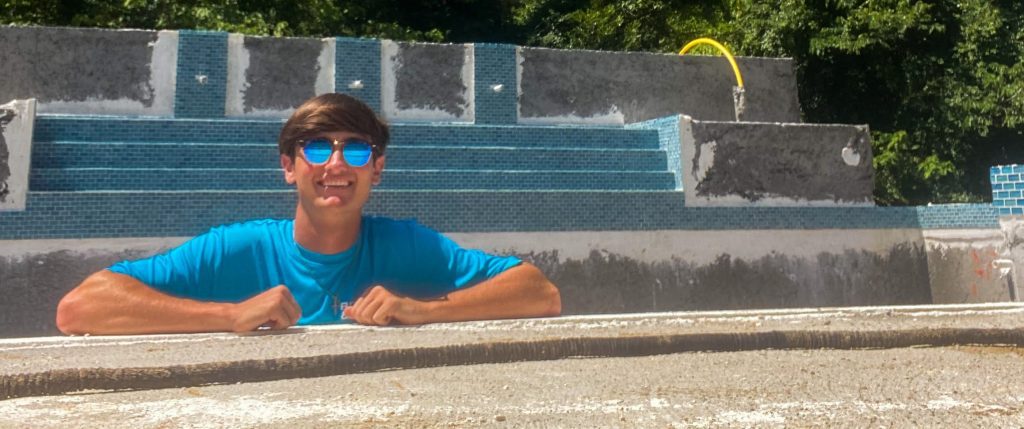 What would you tell prospective students who are thinking about attending DCP?
I have said this since I started here as a freshman, and I will say it for the rest of my life: I could not have chosen a better university to attend than the University of Florida. This was my dream school, and I am extremely blessed to be a student here. For anyone thinking about attending DCP at UF, I would highly recommend it. It has already prepared me for my future in so many ways, while also giving me a sense of recognition in the professional world that I had never imagined before.
What is your favorite course/professor at DCP and why?
My favorite class up so far has been Site Analysis, which I took in the fall of 2021. I thoroughly enjoyed this class because it was the first class in which I worked on a construction-related group project (Payne's Prairie State Preserve). In addition to this class, I am extremely excited for my upcoming Construction Drawing and LEED Lab courses.
My favorite professor and mentor at DCP is Hal Knowles. I have been in three of Hal's classes and I cannot emphasize enough about how amazing a person he is. He has expanded my imagination from a career perspective and has given me tons of advice on how to use my knowledge and skillset to the best of my ability for my future.
What has been your favorite memory at DCP and why?
So far, my favorite memory at DCP was the aforementioned DCP Industry Expo. Being able to meet so many people representing companies from all over America was special and something that has already been vital in preparing me for my future.
What is the one thing you know now that you wish you would have known your first day at UF?
One thing that I wish I would have known on my first day was the sense of pride that I was going to feel every time I went into Rinker Hall for each class. The feeling of walking through the front door and seeing the crest on the floor of the school that I had dreamed of being part of for so long is something that I'll never forget.
How important is the DCP network of graduates across the globe?
DCP's network of graduates has already proven to be extremely beneficial for current students' employment opportunities in the future. In my experience, I have already met plenty of DCP graduates at the Industry Expo that I was able to bond with solely from the fact that we were both part of the OneDCP family.