August 16, 2023
By: Kyle Niblett
The University of Florida College of Design, Construction and Planning welcomed new faculty members beginning with the Fall 2023 semester.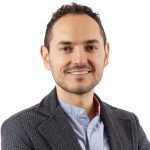 Dr. Gabriel Ernesto Castelblanco
Assistant Professor
M.E. Rinker, Sr. School of Construction Management
Dr. Gabriel Castelblanco has been an Assistant Professor in the Department of Management Engineering at the Polytechnic University of Turin in Italy, Lecturer and ad-hoc researcher in the School of Engineering at the University of Central Lancashire (UK). He teaches Project Management and Construction Project Management at Politecnico di Torino. His research focuses on decision support systems and risk analysis for alternative project deliveries. He has published over 20 peer-reviewed papers in the fields of P3s and project finance. He is also an Associate Member of ASCE and a reviewer for its Journal of Management in Engineering and the Journal of Construction Engineering and Management.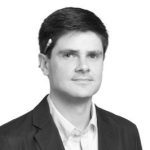 Dr. Nicholas Serrano
Assistant Professor
Department of Landscape Architecture
Dr. Nicholas Serrano is coming to UF from the Robert Reich School of Landscape Architecture at Louisiana State University where he holds the Neil Odenwald Professorship. He has a Bachelor of Science in horticulture from North Carolina State University, a Master of Landscape Architecture from Ball State University, and a Ph.D. in the design program at North Carolina State University. Nicholas has taught introductory ecology, ornamental landscape plants, planting design, and various histories of the built environment. His main research project looks at the history of landscape architecture and urban development of the American South.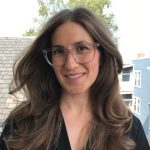 Dr. Renee Tapp
Assistant Professor
Department of Urban and Regional Planning
Dr. Tapp's research and teaching interests focus on the political economy of housing and real estate. Her current projects examine (1) the impact of institutional real estate investment in rental housing markets; (2) changes to the ownership and management of government real property; and (3) the municipal housing bond market and the relationship between public and private finance.
Her work has been published in a range of journals, including Antipode; City; Environment and Planning A: Economy and Space; Environment and Planning C: Politics and Space; Geoforum; and Urban Geography. The National Science Foundation, the Urban Studies Foundation, the Harvard University Real Estate Research Grant program, and the Government Finance Research Center at the University of Illinois Chicago have funded her research.
Before joining the University of Florida, she was an Urban Studies Foundation Postdoctoral Research Fellow at the University of Illinois Chicago and a Pollman Fellow in Real Estate and Urban Development at Harvard University's Graduate School of Design. She completed her PhD in Geography at Clark University in 2018.