August 10, 2023
By: Kyle Niblett
As a member of the University of Florida Student Chapter of the American Society of Landscape Architects (ASLA), Lily Crawford made the most of her first ASLA Florida Conference.
Racing back and forth between ballrooms at the JW Mariott Turnberry Resort and Spa in Miami, the Fort Pierce native wasted no time networking, joining other Department of Landscape Architecture students in a quest to meet as many Gator graduates as possible.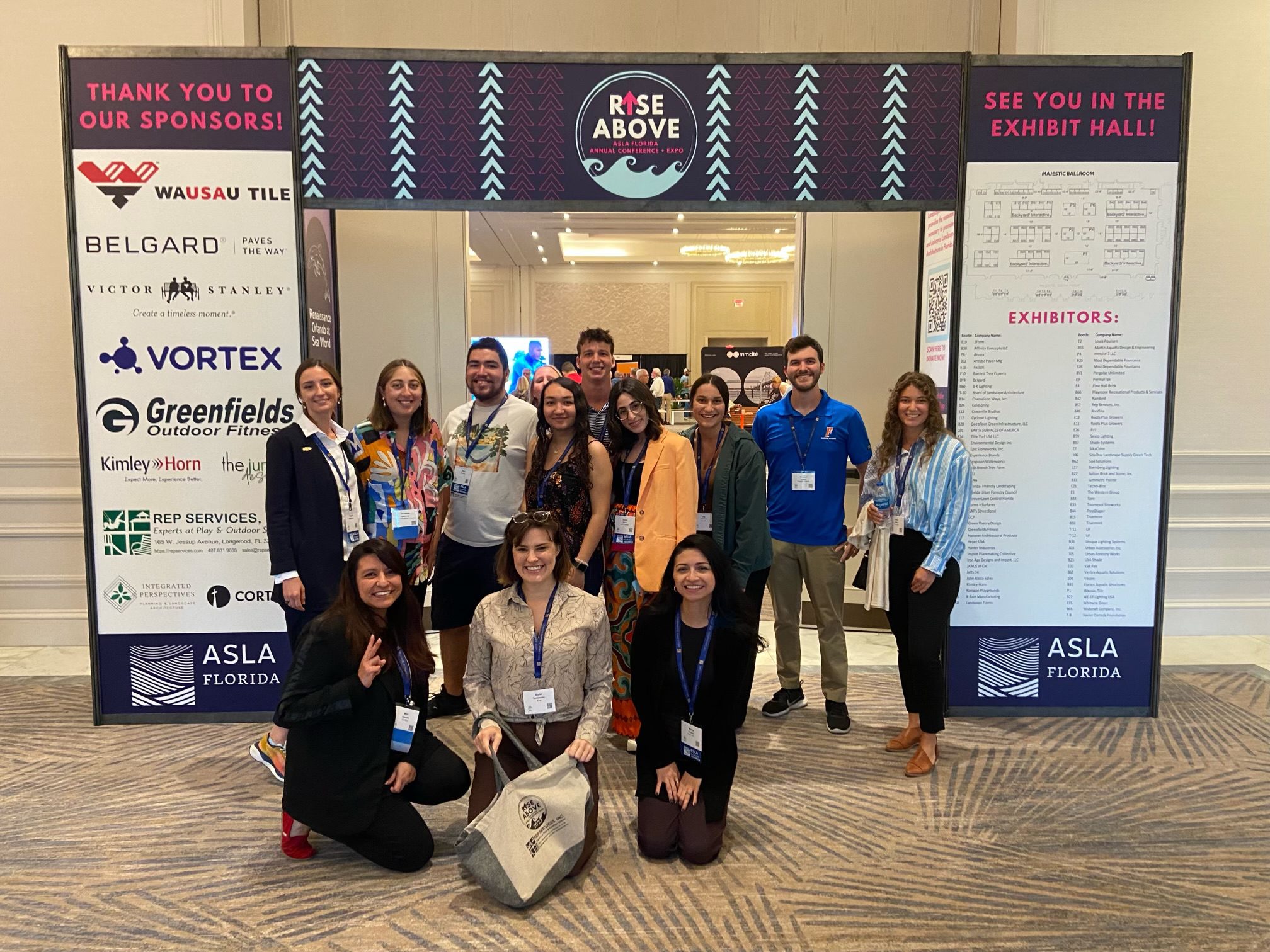 Someone she didn't have to introduce herself to was ASLA Florida President Laurie F. Hall (BLAE '09), who was selected to this year's prominent "40 Gators Under 40″ list. Hall is the director of landscape architecture at CHW, where Crawford recently wrapped up her summer as a design intern. With little experience in the field after her first year of school, Crawford was admittedly nervous on her first day at CHW. Now that she has worked on many successful projects at an award-winning interdisciplinary firm, her confidence in collaborating with other disciplines in studio has skyrocketed in preparation for her return to campus this fall.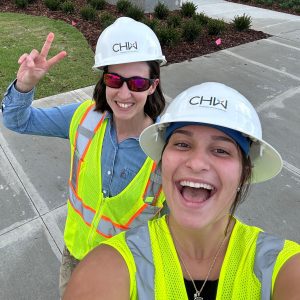 "Working at CHW helped solidify what I have learned in studio the past two semesters, while also giving me a lot of new hands-on experiences," said Crawford, who is scheduled to graduate in 2025. "Not only did I love working at CHW, but there were many UF College of Design, Construction and Planning (DCP) alumni in the Alachua office to interact with and gain advice from."
Crawford is heavily involved on campus, serving on the steering committee for the Lake Alice Watershed Management Plan and being active with the Students for New Urbanism group. With more time coming up in DCP's studios, she is confident the landscape architecture field will help her with wherever her career path takes her.
"Being in DCP has been such an amazing experience and the support and atmosphere I have experienced is like no other," Crawford explained. "The faculty within DCP and Landscape Architecture is so supportive and encouraging."
FACULTY SHOUT-OUT
"I would not have been able to get through my first year at DCP without Dan Manley. When I was having a hard time with the design process, he was always there to help me work through my design issues and was willing to make time. Faculty like him make coming to studio such a joy." – Lily Crawford