By: Kyle Niblett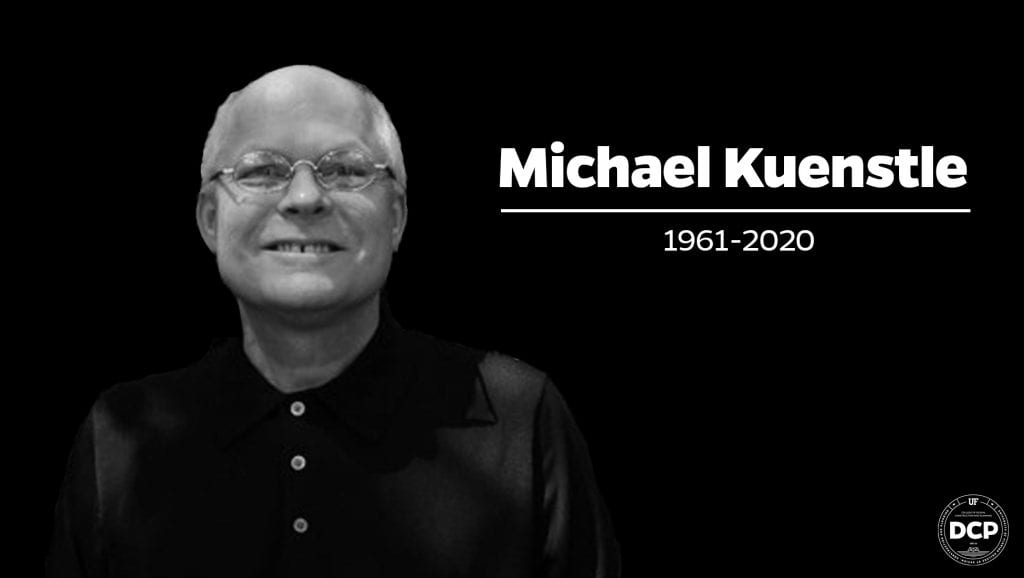 Michael Kuenstle, an associate professor in the University of Florida College of Design, Construction and Planning School of Architecture, passed away Saturday, Dec. 12. He was 59.
A native of Houston, Texas, Kuenstle was the longest-tenured faculty member in the school, joining UF as a visiting assistant professor in 1993. Before his arrival in Gainesville, Kuenstle served as an adjunct associate professor at the New York Institute of Technology for four years. Prior to his time at NYIT, he earned a bachelor's degree in architecture from the University of Houston in 1989 and received a master's degree in architecture from Columbia University in 1991.
"Our entire college is grieving right now," UF Acting Director of the School of Architecture Frank Bosworth said. "We not only lost a valued member of the architecture community, but we also lost a husband and a father to a beautiful family. The legacy Michael left on this college is one that will live forever."
The long-time member of the American Institute of Architects also co-founded the architecture firm of Clark + Kuenstle Associates, Inc. Once described as "a willing and unselfish educator dedicated to serving Florida's future architects," and "a teacher with a passion and talent for architectural education that sets him apart from other educators," Kuenstle published and won multiple design awards for his building projects throughout North America.
"Michael was a loved and cherished member of not just our college, but the University of Florida as a whole," Dean Chimay Anumba said. "He was a well-respected professor adored by students, faculty and staff, and our thoughts and prayers go out to his wife Nancy, his son Lucas and everyone devastated by this loss."
He is survived by his wife of 25 years Nancy M. Clark, along with his son Lucas.
In lieu of flowers, the family requests donations in Michael's memory to the American Lung Association.