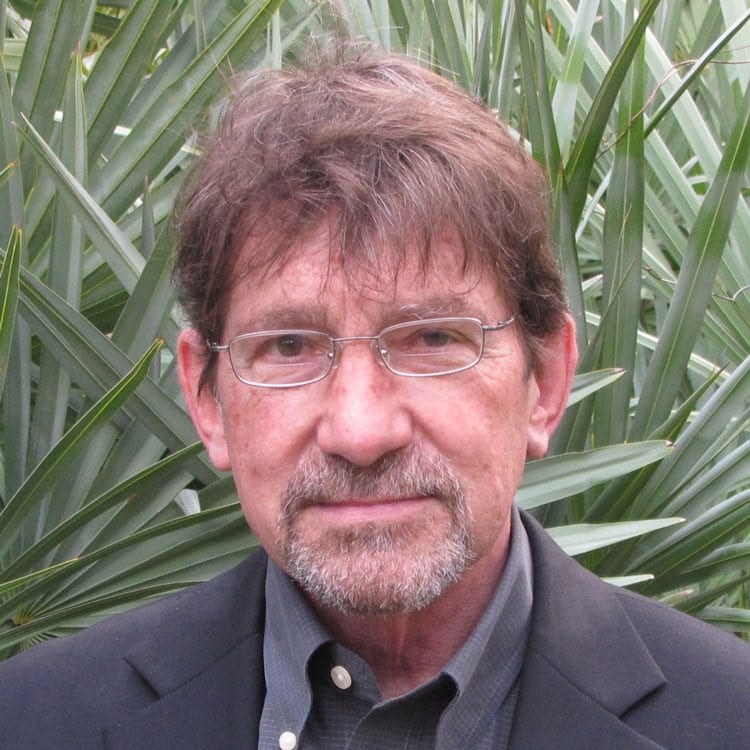 Frank Bosworth
Acting Director of the School of Architecture
// Professor

Ph.D., Virginia Polytechnic Institute and State University, 1986
Environmental Design and Planning B. Arch., Rensselaer Polytechnic Institute, 1976
Architecture B.S., Rensselaer Polytechnic Institute, 1976, Building Science
Frank Bosworth is the Interim Director of UF's School of Architecture. He took over as Director in January 2020 and will serve until July 2021 when a new permanent director will lead the School. Frank Began his career at UF in January 2012 as Assistant Director and Program Director of CityLab- Orlando, the School's off-campus Master of Architecture program. Frank was responsible for building the off-campus program starting with an initial class of 15 in the fall of 2012 growing the program to 79 students at the start of this academic year.

Frank earned a Ph.D. at Virginia Polytechnic Institute and State University in Environmental Design and Planning, and a Bachelor of Architecture and Bachelor of Science in Building Science from Rensselaer Polytechnic Institute (RPI), Troy, New York. After Graduating from RPI he practiced architecture in Clearwater, Florida as the principal a twenty‐person architecture firm specializing in housing design and physical planning. In 1986 he sold his firm to the Maguire group of Providence Rhode Island and Entered the PhD program at Virginia Tech

After graduating, Frank began his academic career as Program Director of the Architecture and Environmental Design program at Bowling Green State University, Ohio and then moved to Louisiana as Dean of the School of Architecture at Southern University, Baton Rouge. Following his deanship at Southern University he was a Professor of Architecture at Louisiana State University for 12 years. During that period, he held multiple academic and administrative positions and was the founding director of the Office of Community Design and Development, which engaged students in architecture and urban design community-based work. As a result of this work he was elevated to a University Service-Learning Fellow.

Frank's area of research is community and urban design. He teaches advanced graduate studios, Advanced Urban Design the American City, Sustainable Site Design, and Research courses.