By: Kyle Niblett
Amara Checchio was so busy painting in jungles and working on space stations, making history at the University of Florida never crossed her mind.
Yet, on Dec. 19, 2020, she did just that, becoming the first person to graduate from the UF College of Design, Construction and Planning School of Architecture's Themed Environments Integration (TEI) program.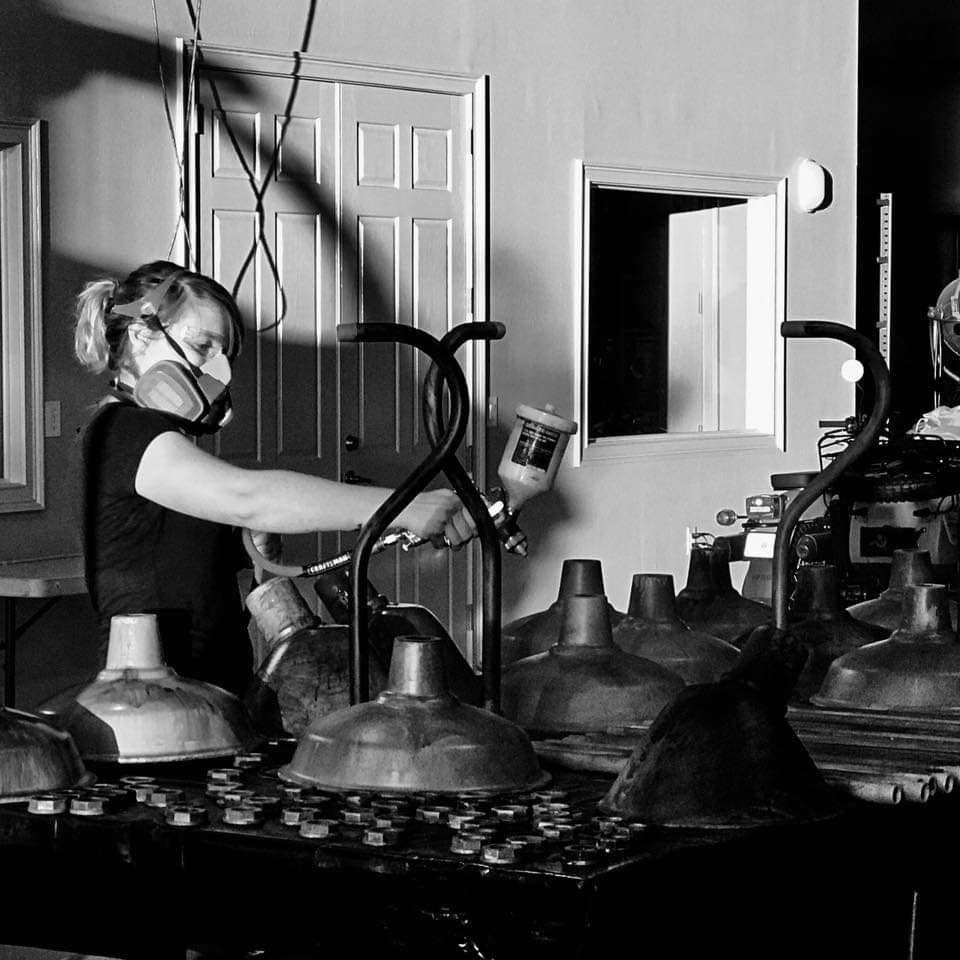 "I think it is still sinking in," Checchio said. "It has been a whirlwind of a program and I am so honored to be the first TEI graduate. I have cherished the ability to provide feedback as an inaugural student, so if anything, I hope to have helped with making the program that much better for those who will be graduating next."
As fellow painter Bob Ross once said, Checchio even ending up at UF was a "happy little accident." The Miami University graduate worked in scenic shops and on cruise ship theater sets well before UF School of Architecture Lecturer Stephen Bender even began the process of developing the certificate and master's degree programs for TEI in 2018. On a whim she moved to Florida and was instrumental in painting the sets at Universal Studio's Halloween Horror Nights. Only after she joined Acomb, Ostendorf & Associates (AOA) that she thought about applying for the program.
"AOA actually encouraged me to apply for the program," said Checchio, who is currently an Associate Production Designer at AOA. "Before the first TEI class in August 2019, I had mostly dealt with finishes. From the facility to the finishes, I really liked that the program was an overview of all the pieces that make a themed environment."
With the paint doing the talking, the 4.0 GPA student was quiet at first. This alarmed the program's leader.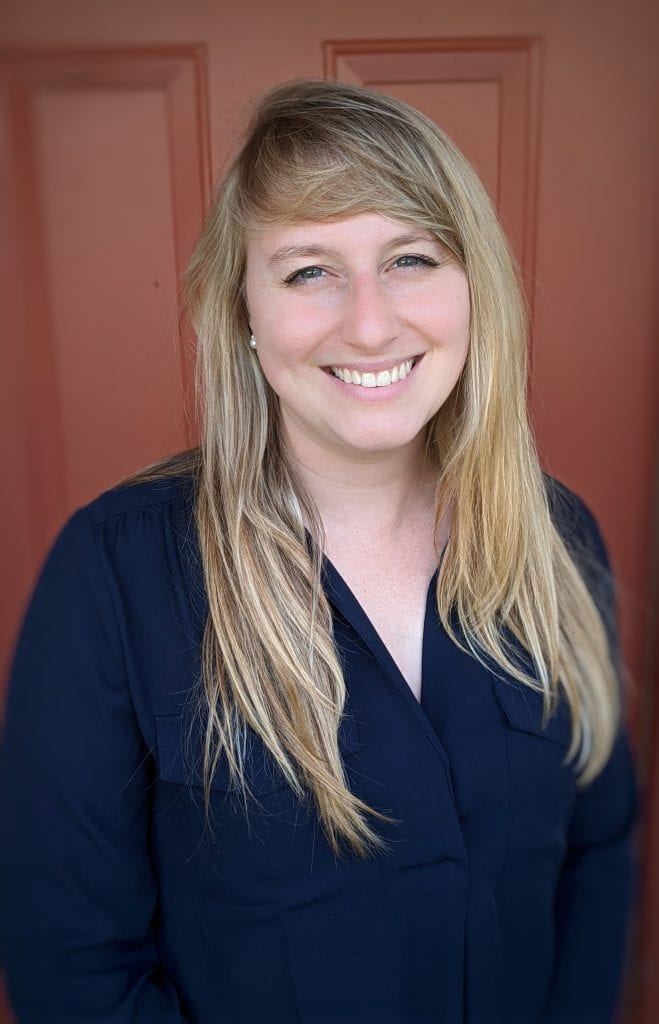 "When I first interviewed her, I was concerned that her quiet demeanor would make it challenging for her to engage at the level we expect in our interdisciplinary collaborative program," Grant said. "Needless to say, she proved me wrong."
Owning a background in theater scenic design, Checchio always loved creating the environments the show took place in. She had fallen in love with the idea of creating worlds for people to enjoy and interact with on a larger scale. After her class called, "Integration Practices for the Built Environment," read a book titled "Creativity, Inc.: Overcoming the Unseen Forces That Stand in the Way of True Inspiration," she took that principal to a new level.
"I really loved that the co-founders of Pixar discussed the idea of failure and not in a negative way," Checchio said. "One of our favorite class quotes was, 'If you want to create something new, you must be willing to fail. And not just look at failure as a necessary evil — seek failure out early as part of the creative process. Don't run away from failure, run toward it.' Our class held onto the concept that we need to fail fast and fail often to really come up with truly great ideas."
From sharing ideas in the legendary parking lot conversations outside CityLab-Orlando, to talking with industry leaders on Zoom thanks to the global pandemic of 2020, the TEI program gave Checchio a glimpse of the bigger picture on projects. As much as she credits TEI for the ability to see the larger picture on a project, Grant equally credits her passion for bringing better communication and integration to project teams.
"Amara has been a strong leader within her project teams," Grant said. "She has a calm, empathetic, self-deprecating style of leadership that works."
Describing painting as "something for me that makes the world go quiet," Checchio is still figuring out what her long-term goals are. That is no problem for someone who loves living in the day-to-day and unexpectedness her current job provides. She has been able to do everything from hands-on painting, to managing installation crews.
"I love working in construction and themed environments. I hope to find a way to bring this concept into whatever work I do in the future."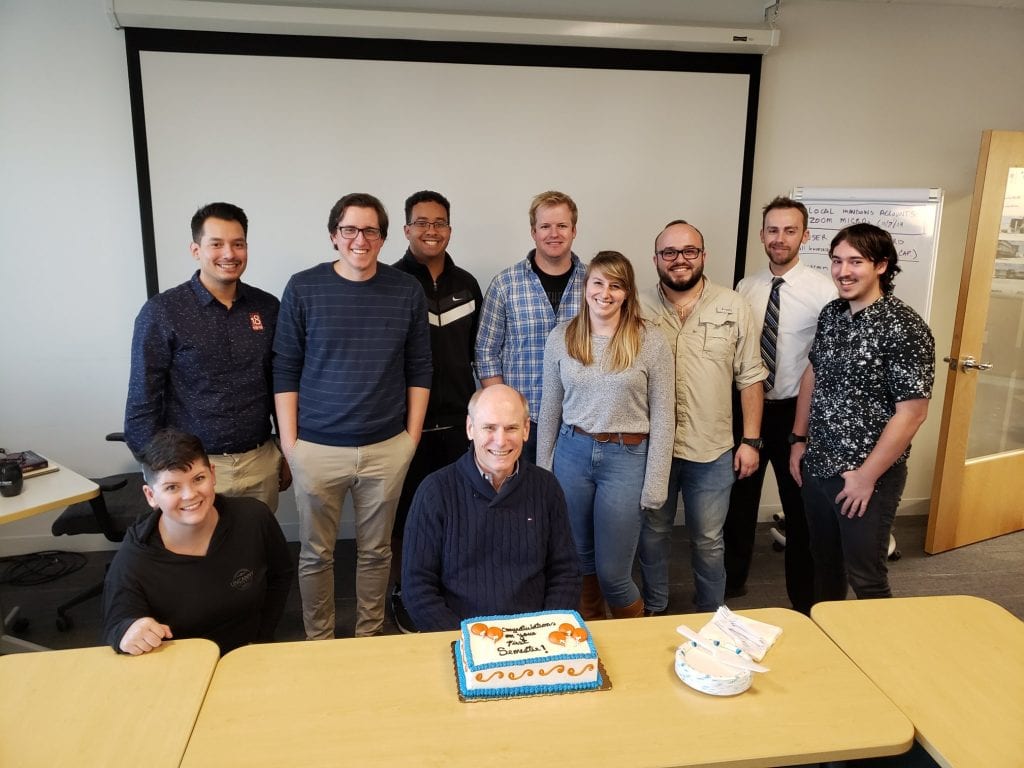 Q&A with Amara Checchio
What are your thoughts on Steven Grant?
"Steven Grant is amazing; he has such incredible experience in the industry and has worked on so many projects. Learning from him has been better than any textbook you could find on themed environments. I have really enjoyed all his classes and it is really obvious how much he cares about the program and making it the best it can be for the students."
What would you tell prospective students who are thinking about attending TEI?
"Jump in and put everything you have into the program. The more you put in, the more you will get out of it! Do not be afraid to ask questions. Really try to see the big picture and be open to everything they are teaching."
What is the one thing you know now that you wish you would have known your first day at TEI?
"I wish I would have known on my first day not to be afraid to reach out to Steven Grant or Stephen Bender with questions. Those two are some of the greatest resources within the program. They always made time to talk and answer my questions."
How important is the DCP network of graduates across the globe?
"It is so important! Since becoming a Gator, I have met so many other Gators in the industry working all over the globe! My husband is also a DCP graduate and before I was in school, he would try to explain how connected everyone was. It is truly amazing, and I am so honored to be a part of such a huge network of graduates."
(Editor's Note: Congratulations to Checchio and her husband, who were married just weeks before her graduation. Checchio said, "I will say planning that day, as simple as it was, may have been more difficult than graduate school, but we are so incredibly happy.")