By: Megan Horan
Since the outbreak of COVID-19, university programs all over the world have had to adapt unique curriculums to work online. This summer, in the heart of Florida's theme park capital, Orlando, the success of one University of Florida Design, Construction & Planning program was a testament to the resourcefulness of the DCP faculty and students.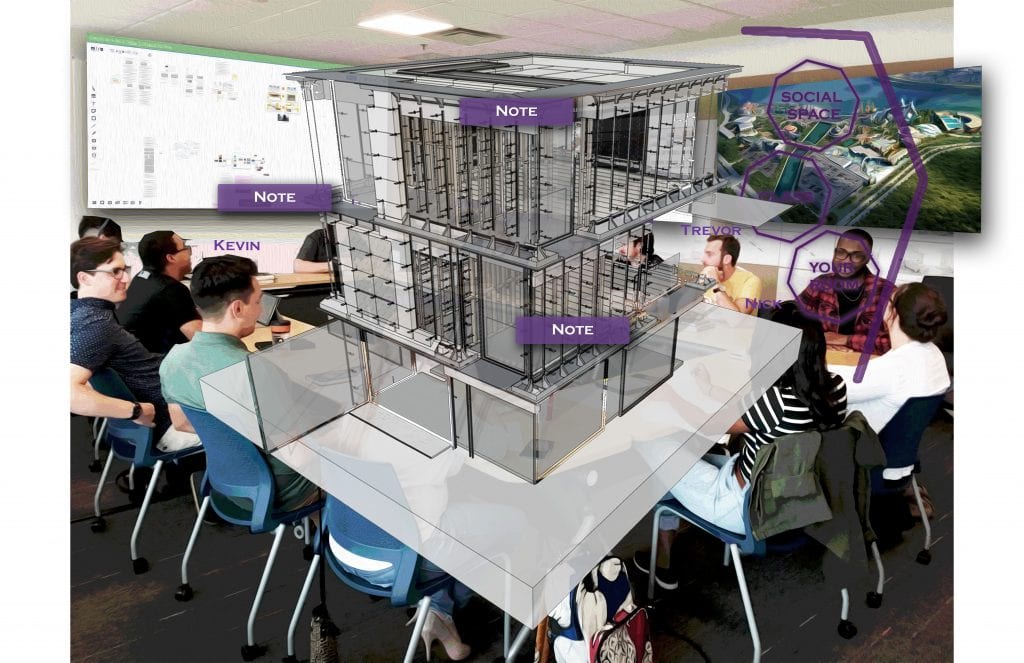 The Master of Science and Graduate Certificate in Themed Environments Integration program started in the fall of 2019. Combining the research and academic prowess of the University of Florida with the themed environments industry talent of Orlando, the TEI program prepares students to become industry leaders in designing and implementing themed environments in places like theme parks, themed real estate developments, commercial attractions, cruise ships, and retail, dining and entertainment complexes.
The Project Development Studio for Themed Environments is a six-credit, project-based studio application of skills learned in the six TEI courses leading up to it. Based on observations and research, students identify a need, develop a story, write a program and specifications, engage creative practices to identify and iterate meaningful design concepts, produce a prototype, evaluate and analyze the solution, and then refine it.
The Project Development Studio was led by Lecturer and CityLab-Orlando Acting Director Stephen Bender, as well as Professor and Themed Environments Integration Program Director, Steven Grant. The five students who participated in the studio this past summer were truly representative of the interdisciplinary nature of the program, coming in with undergraduate degrees in theatre, technical arts, film and communications and urban planning.
"This summer's project development studio was about improving the world of collaboration over distance," Grant said. "The students explored collaboration at a city scale to the personal scale of sitting in front of a computer at home."

The first TEI courses were held during the 2019 fall semester and this was the program's first project development studio. This meant that the faculty had to come up with an issue that could be explored without access to a physical site, while still maintaining the spirit of collaboration. So, a "digital site" was used.
According to Grant, the team of students spent 14 weeks researching, developing, and testing a new digital platform for collaboration. The students sent out questionnaires to users of different online platforms asking them about their online experiences. They also held charrettes, where they had users play games, solve problems, and discuss online collaboration.
"The lack of a physical site was turned into an asset with this problem," Grant said. "We explored the problem that we were living with and gained some practices that we have been able to incorporate into our fall classes."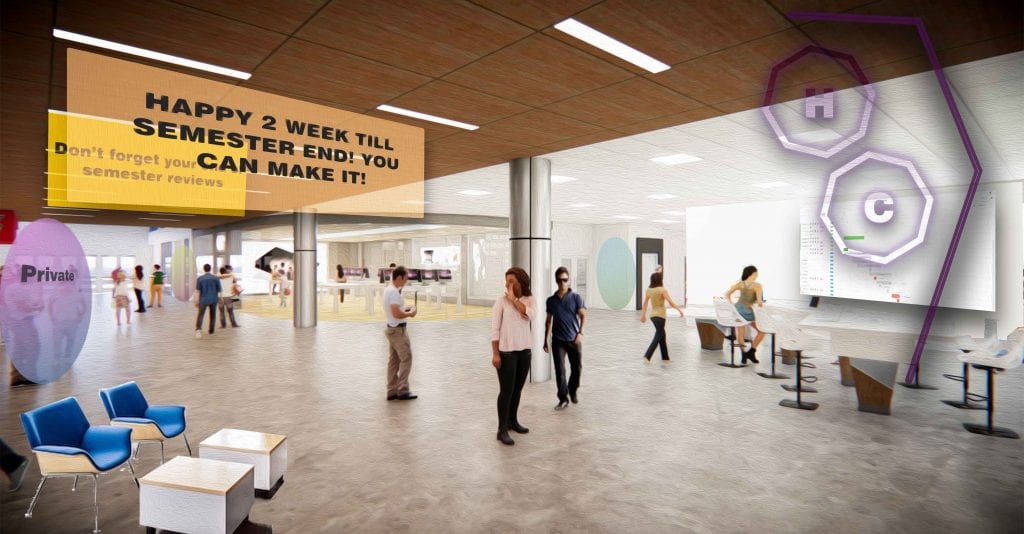 "When we were holding classes at CityLab, the students would meet in the parking lot after the evening classes to talk, continuing the class conversations and [socializing]," Grant said. "We have continued this practice online by having a student-only Zoom session after the evening class. The students are getting to talk with each other in a non-class setting. It is working out very well. We were concerned that having classes over distance would jeopardize friendship building, which is the basis of collaboration, but the Zoom parking lot is making this possible."
Ultimately, the research resulted in framework for a virtual reality platform for users to create, work and play in a digital environment.
While the first semester of the program included 14 students, the fall of 2020 has seen an increase to 20 incoming students. These students entered the program with degrees in many different disciplines and are coming from different states to learn how to be collaborators and integrators in the design and development of themed environments.
"The purpose of the TEI program is to support the themed environments industry by training students to be good collaborators, no matter what their discipline," Grant said. "The diversity of interests, perspectives and skills has been enriching."