Tuesday, November 14, 2023
By: Tatiana Rodriguez
The University of Florida College of Design, Construction and Planning hosted its 15th Annual DCP Research Symposium this past Wednesday and Thursday aiming to highlight the research that is being conducted by DCP students and faculty.
"This event gives us the opportunity to really celebrate the innovative work that is being done at all levels in the college, while also allowing us to come together as a community to discuss ideas and give each other feedback," Associate Dean Dr. Margaret Portillo said. "The collaborative work that then stems from those shared interests is fruitful."
The session began Nov. 8 with a competition highlighting research from Ph.D. candidates and master's students. The scholars were in different phases of their research, and the posters showed their questions, research methods, preliminary findings and why the work they are doing is important. They were then judged in their respective categories.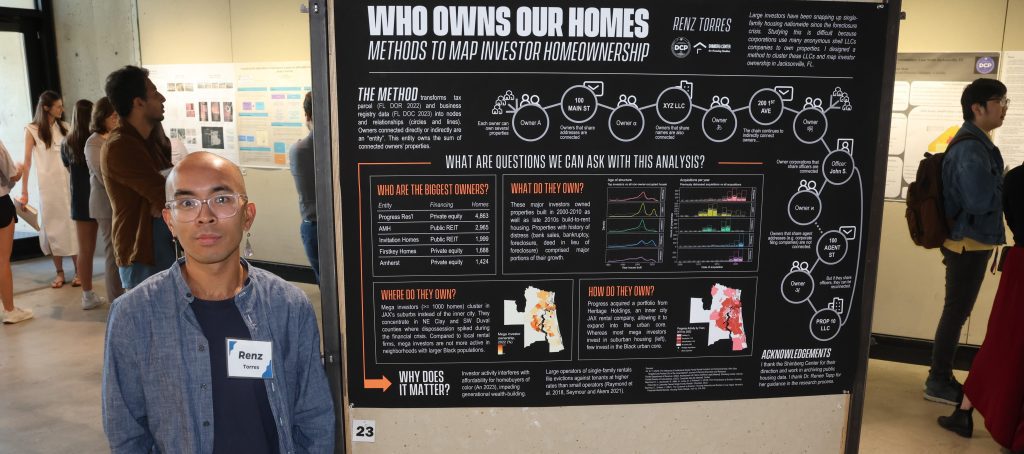 Renz Torres, a student in the Department of Urban and Regional Planning (URP), took home first place in the master's student competition. Torres' poster discussed how property ownership is difficult to investigate because of LLCs, different addresses and different names that corporations might go by. Based out of the Shimberg Center for Housing Studies, Torres designed a method that uses property appraiser data and business registry data from the State of Florida to connect and cluster the different LLCs and owners.
"I like seeing this as less of a competition and more of a way to see what others are doing and network," Torres said.
There was also a tabling session in the Architecture Building Atrium featuring several centers and institutes highlighting their work. Some examples include the Center for Advanced Construction Information Modeling, the Florida Center for Innovative Communities, the Center for Hydro-generated Urbanism, and the Florida Institute for Built Environment Resilience (FIBER).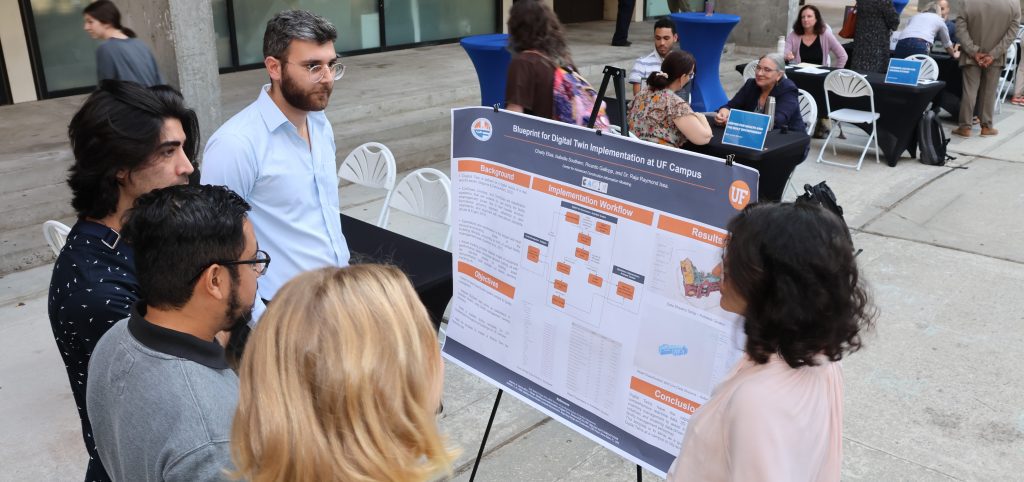 The Center for Hydro-generated Urbanism looks at the future of water-based settlements, CHU Director and DCP Associate Dean Nancy Clark said. They have gone to Puerto Rico and held workshops and have hosted several conferences around the world as well. They also work with the International Union of Architects. Clark also put together an urban waterways book based on a three-day symposium that CHU hosted in South Africa. In Florida, they work with small towns as part of the Florida Small Cities Project.
"I hope that the students doing research connect with these centers and institutes, because sometimes students don't even know about them," Clark said. "I think it is terrific for us to be out here to help them learn more about us and engage."
Day two on Nov. 9 consisted of four presentation segments: academic publishing, new voices, community-based research, and emergent technology research.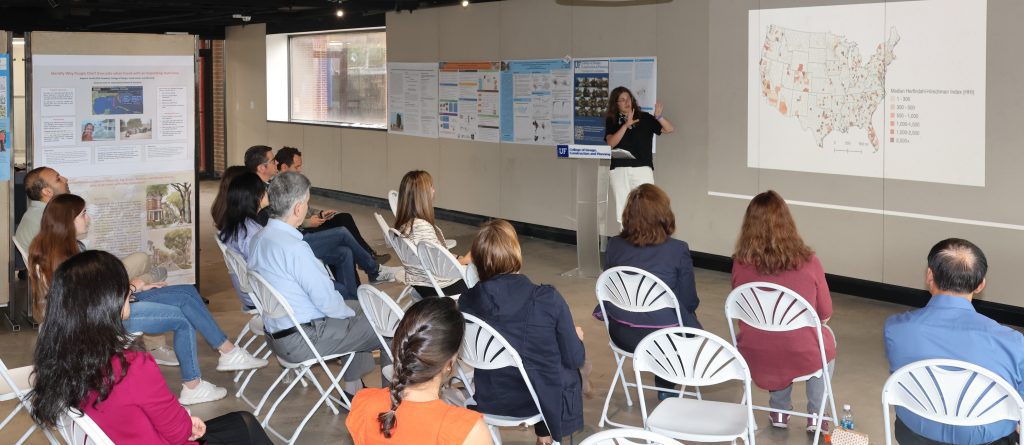 The academic publishing segment allowed the audience to hear from authors and editors at the college about the process of getting published, as well as some of the struggles and opportunities.
Dean Chimay Anumba discussed the process of getting published and how to write a book. He also offered tips for what to consider when deciding which publisher is best for you. The takeaways that he emphasized were to seek and create opportunities, secure ongoing feedback, research publishers, attend to details, connect via networking, and have passion and endurance.
Anumba said that he tends to explore topics in his general area of research interest, which is construction engineering and informatics. Typically, his new projects seek to leverage his previous research, the opportunities offered by emerging technologies and the desire to tackle a critical industry problem.
His advice for finding the right publisher is to look at who has the most closely aligned portfolio of papers or books on the subject. The National Academy of Construction member further emphasized evaluating target audiences, reputation and track record, marketing capacity, and the specific terms of their contract.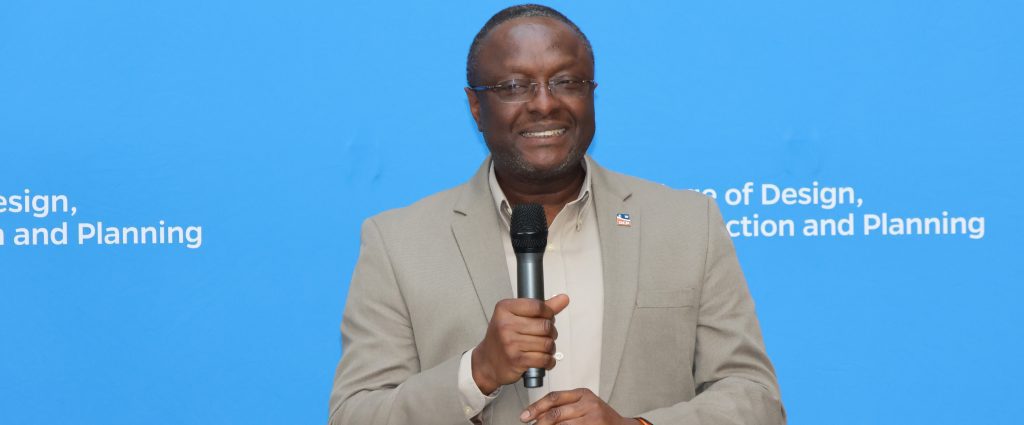 Dr. Kristin Larsen, a professor in URP, spoke to the group about her biography of community architect Clarence S. Stein, in addition to her current work on a biography of landscape architect and housing advocate Henry Wright. She shared her story of struggling with a publisher who was unresponsive to her during a critical time in her research.
Her advice to students who are going through something similar was to "find a work around." She said to figure out who else you can contact and never burn bridges. While the publisher was not helpful at that point, they had previously offered a lot of feedback and helped Larsen with her research, and they could still be a good resource in the future.
The new voices segment focused on the scholarship of newer faculty to the college. Each person had about five minutes to highlight their research and goals.
Dr. Gabriel Castelblanco, a professor at the M.E. Rinker, Sr. School of Construction Management, discussed an artificial intelligence agent system that would provide comprehensive real-time feedback to undergraduate students. He said the feedback would be regarding writing technical reports and developing BIM projects. The new faculty member also mentioned a decision-making managerial simulator that will provide decision-makers with effective strategies for managing risk contingency spending by considering PM's risk attitudes.
The symposium ended with panels on community-based research in the college and how technology is transforming research globally.

WINNERS
Ph.D.
First Place — Lindsey Baker Walker (Concentration: Interior Design)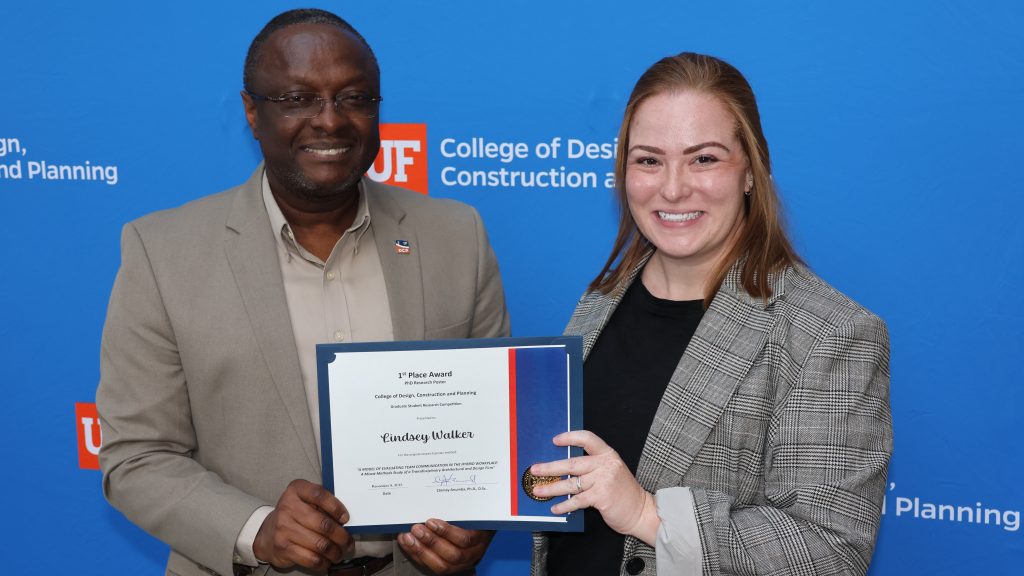 Second Place — Elizabeth Cronin (Concentration: Architecture)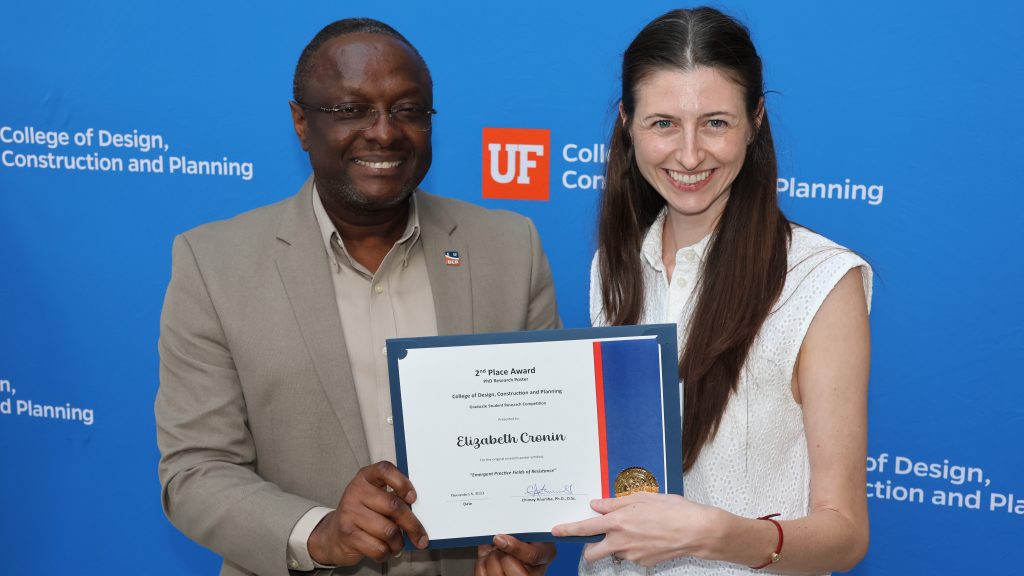 Third Place — Sarah Rifqi (Concentration: Interior Design)

Merit Award — Kaifa Lu (Concentration: Urban and Regional Planning)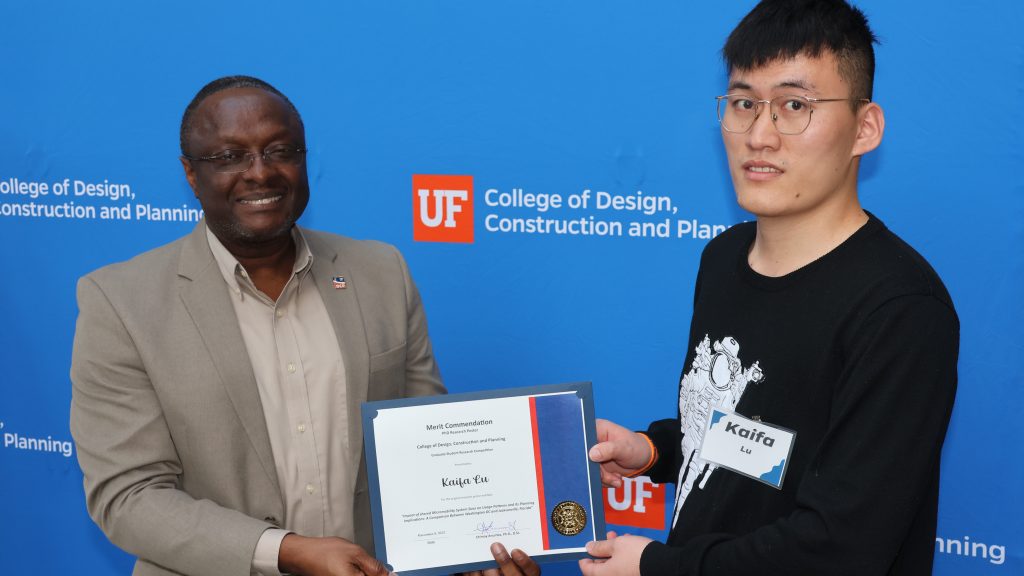 Merit Award — Nasim Yeganeh (Concentration: Urban and Regional Planning)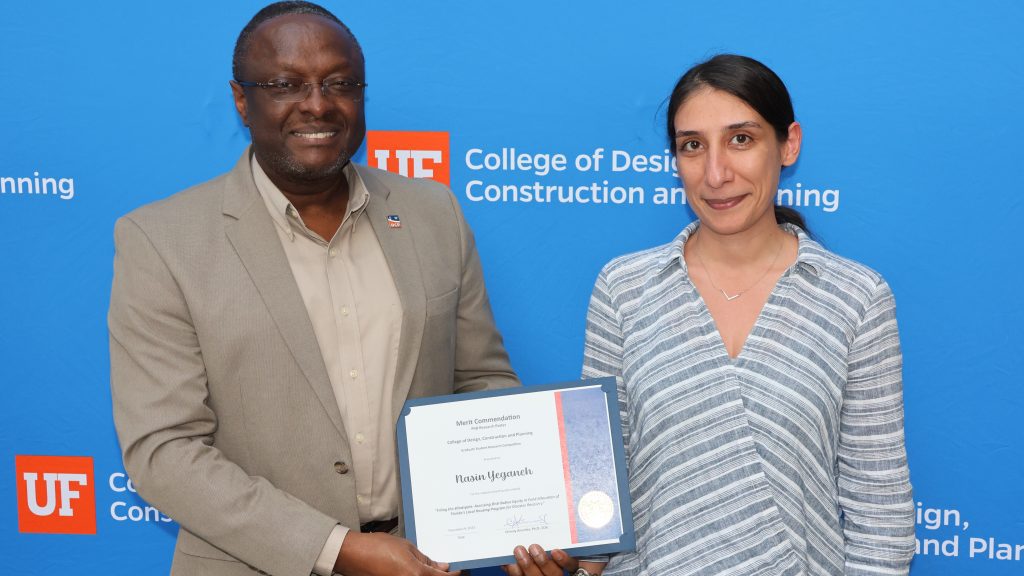 Masters
First Place —Renz Torres, Urban and Regional Planning