By: Grace Ballantine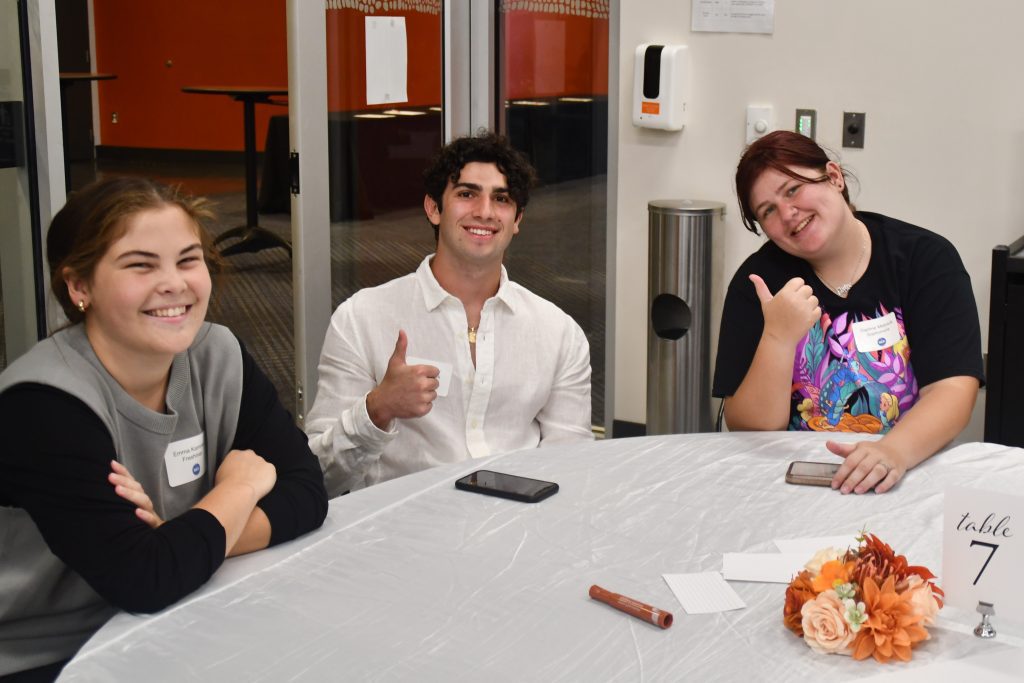 Four University of Florida College of Design, Construction and Planning graduates spoke to current students of the sustainability and the built environment program earlier this fall at the annual SBE Convocation event. Students, faculty and alumni gathered in the Florida Room of the O'Connell Center on campus to share their experiences within SBE while also talking about what to expect out in the workforce.
"I always found it really helpful seeing real-life experiences and seeing where people ended up going and what they ended up doing," said Jessica Hays, a 2022 SBE graduate who is now pursuing a master's degree at DCP in urban and regional planning.
Joining Hays in speaking at the event were SBE alumni Noldy Belizaire (BSSBE '20), Riann Gonzalez (BSSBE '19) and Samantha Varela (BSSBE '17).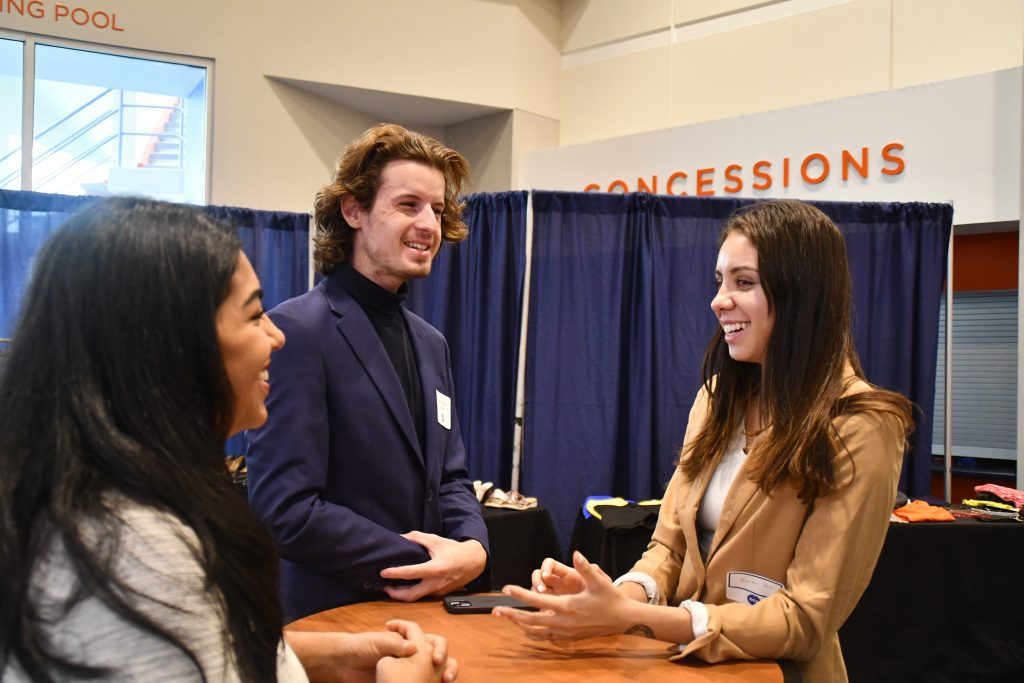 Emily Ellingsen, a senior studying SBE and member of the DCP Ambassadors, said events like these show the growth the SBE program has had and is an excellent resource for underclassmen to use. The senior went to the inaugural event her freshman year and said it had grown substantially since then.
"Hearing from graduates from your own major that it's possible to get a dream job in something you're passionate about is really inspiring," Ellingsen said.
Bahar Armaghani, the director of the SBE program and host of the event, reiterated how rewarding a feeling it is to see the program's success and where it's taken past students.
"For the students that are here, I think it is really important to provide them a support system via our alumni," Armaghani said. "We are like a small, close family, and that's what makes me feel really good about it."