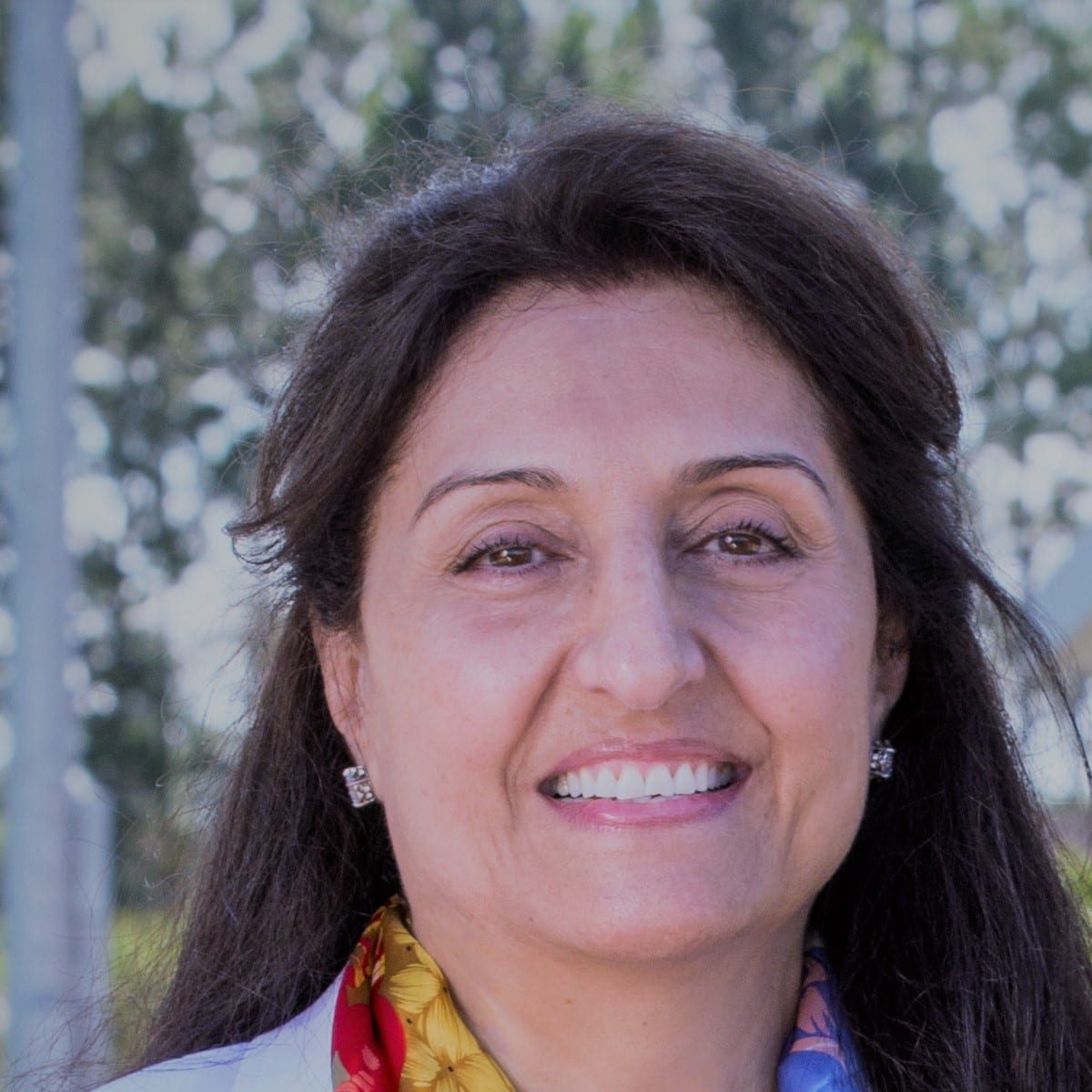 Bahar Armaghani
Sustainability and the Built Environment
Lecturer and Director, UF Green Building Learning Collaborative
M.S. in Civil Engineering and B.S. in Environmental Engineering
Bahar Armaghani is the Director of the Sustainability and the Built Environment (SBE) Program and Lecturer at the College of Design, Construction and Planning (DCP) at the University of Florida (UF).  She is also the Director of UF Green Building Learning Collaborative (GBLC). She developed and teaches courses on energy, greening the build environment, and Leadership. In 2014 she established and teaches LEED Lab at University of Florida bridging the gap between education and operation arms of the university utilizing university as a laboratory for hands-on learning focusing on the skills needed in the green building industry.  LEED Lab students delivered LEED V4.1 EB: O+M Gold certification for on campus building, the first certified building by students in Florida and the eleventh internationally.
Bahar established UF's Green Building Program, Leadership in Energy and Environmental Design (LEED) and served as director for thirteen years. She has managed and administered over 135 LEED BD+C, ID+C, Schools, Retail, and Homes Projects at UF and outside including 13 LEED Platinum certified buildings and first platinum project in the state of Florida. Under her leadership, UF was one of the leading universities in building green. Her role in administering university's LEED projects saved the university over $6 million since the LEED program establishment.
In addition, Bahar served as an Assistant Director and major Project Manager at University of Florida's Planning, Design and Construction Division for over a decade completing over 35 projects with a total budget of $350 million. She also, initiated and directed UF's rebate and 179D programs generating additional funding to the university.
Bahar is one the first three LEED Fellows in the state of Florida. She has been active with U.S. Green Building Council (USGBC) locally, nationally and internationally. She served as USGBC LEED Faculty for over a decade, established USGBC Heart of Florida Chapter and served as president for four years, and served on the board of directors for USGBC Central Florida chapter and USGBC Florida and the Caribbean Region. She also served on task forces for LEED Advisory Committee, Education and Events committee, a subject matter expert, and a Pro- Reviewer for USGBC education courses.
Currently, Bahar is serving on FL USGBC Market Leadership Advisory Board, ACG Certification Council, Chamber of Commerce International Council board, and director of Sister City program Gainesville/ Duhok.
Bahar has served as an international advisor, and introduced green buildings and LEED rating system to the public and private sectors in Jordan, Republic of Georgia, and Iraq (Kurdistan). She has delivered green building design, construction, and operation workshops in Dubai, Abu Dhabi, Sweden, and Singapore. She played a leading role in establishing the Jordan Green Building Council. Most recently, she established Kurdistan Green Building Interest group. She presents in International and National conferences
Bahar is a University of Florida graduate with a MS in Civil Engineering and BS in Environmental Engineering.