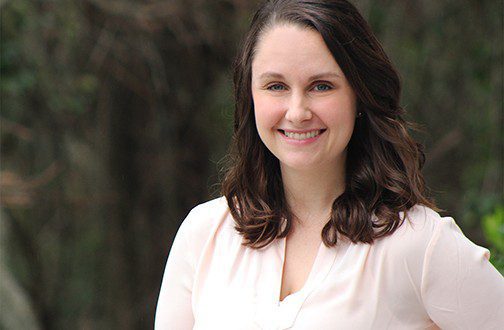 By: Kyle Niblett
Laurie Hall, a 2009 graduate from the University of Florida Department of Landscape Architecture, was announced this past week as the 2023 President of the American Society of Landscape Architects (ASLA) Florida Chapter.
Since her graduation from the UF College of Design, Construction and Planning, Hall has been an integral part of ASLA Florida, including a role as chair of the ASLA Florida Conference & Annual Meeting and Chapter Treasurer. In 2018, she received the ASLA Florida Exceptional Emerging Professional Award, given annually to a landscape architect who represents the highest standard of excellence and is in the early stages of their career. More than 750 members elected Hall as president of ASLA Florida, one of the largest chapters in America.
Currently, Hall is the director of landscape architecture at CHW Professional Consultants, a leading planning, surveying, engineering, landscape architecture, ecological and construction services firm based out of Alachua, Florida. With her work being local, Hall has continued to give back to DCP, representing the college at national conferences, participating annually in the college's Women of Influence event and routinely coming to campus for studio reviews and lectures.
According to CHW, a major focus for her term is to empower and elevate, and, to that end, engage future generations of landscape architects, while continuing to support and advocate for landscape architects across the country. As ASLA Florida president she will work closely with ASLA Government Affairs, Education, and the Professional Practice Network to provide opportunities for mentorship, learning, leadership skills, advocacy and much more.