By: Grace Ballantine
November 8, 2022

University of Florida College of Design, Construction and Planning (DCP) Sustainability and the Built Environment (SBE) students piled into a charter bus on Oct. 20 for something most college students thought they would never do again: go on a field trip. Led by Bahar Armaghani, director of the program, SBE students made the journey out to a private Moss Solar Farm for an in-depth look at America's clean energy future.
Students spent the afternoon learning about Moss's different projects and programmatic solutions through innovation and efficiency. They were not only fascinated by how the energy is produced and where solar is headed next, but grateful because they were able to see in the field what they had learned earlier in the semester on campus.
"It was really valuable for us as SBE students to come out today because a lot of the work we do revolves around the big concepts of renewable energy and sustainability," said Alejandro Beltran, a senior in the SBE program.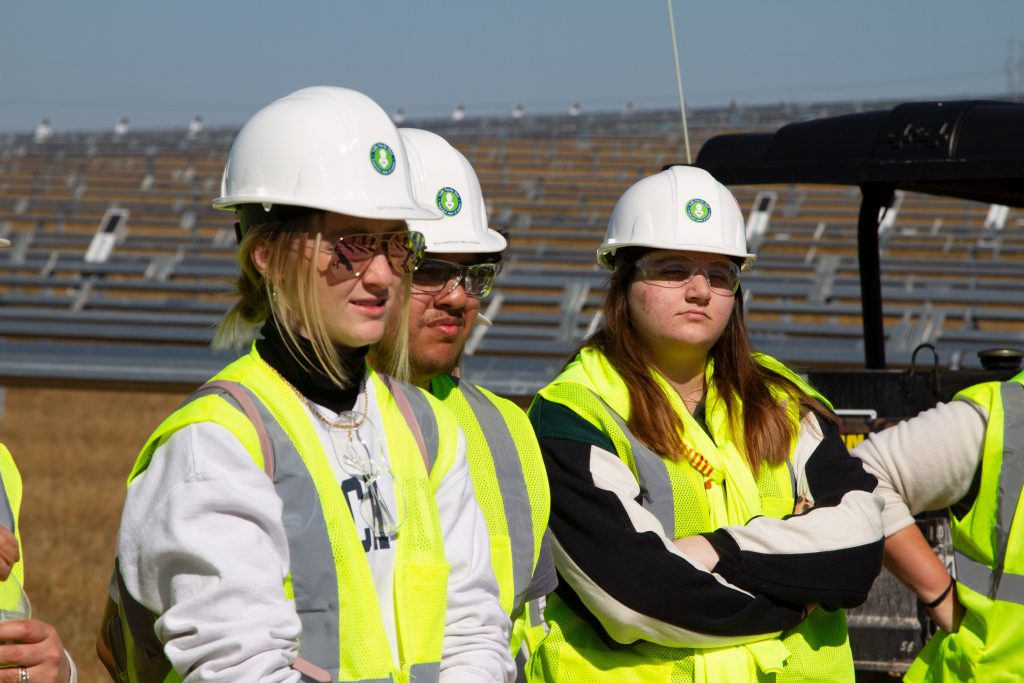 Armaghani agreed, saying she could not be more grateful for Moss's team being beyond generous with their time. The director of UF's Green Building Learning Collaborative was also proud of her students for taking advantage of such a great experience with unlimited curiosity.
"I was glad for our students to get an opportunity to come out to the field because we talk about it a lot in class, but just by feeling it, touching it and asking questions, it makes a whole lot more sense," the proud teacher explained. "It is a day they will never forget."
Armaghani added that she would love to continue doing this trip and said companies like Moss that invest so much into the SBE program are making a huge impact on students and the future of renewable energy.
Described by Vice President of Solar Preconstruction Alfredo Espinosa (BSCM '15) as a "Gator-led Company," Moss is the third-largest construction management company that builds solar panels in the United States. Moss CEO Scott Moss (BSCM '96) and Solar President Edwin Perkins (BDES '06, MSBC '07) are also DCP graduates and the main reason why the company is a proud four-time honoree on UF's annual Gator100 list, recognizing the fastest-growing Gator-owned or Gator-led companies in the world.
Espinosa said as much as he loved being able to share the work Moss is doing, sharing it with fellow Gators made it even more special for him.
"We at Moss are not only committed to the work that we're doing in the renewable energy industry, but we are committed to the future generations of Florida Gators and the legacy they will leave behind when it comes to clean energy."