By: Kyle Niblett
The University of Florida College of Design, Construction and Planning Diversity Ambassadors visited Newberry, Fla., this past week to inspire, motivate and empower members of the Newberry High School football team. Leading the presentation were DCP students James Ewers, Oluwatoyin Lawal and Ashanti Rachel. The event was organized by Yesenia Castañeda, a master's student in the Urban and Regional Planning program.
"It was a really fulfilling experience to have the opportunity to introduce the DCP Diversity Ambassadors to ambitious teenagers and talk to them about the prospects of going to college," said Lawal, a Ph.D. student at DCP. "I believe our presentation made a significant impact on their goals of attending a top-ranked university."
In addition to discussing the importance of diversity on a college campus such as UF, the DCP student group also educated the teenagers on gaining admission, financing their college expenses and life as an undergraduate.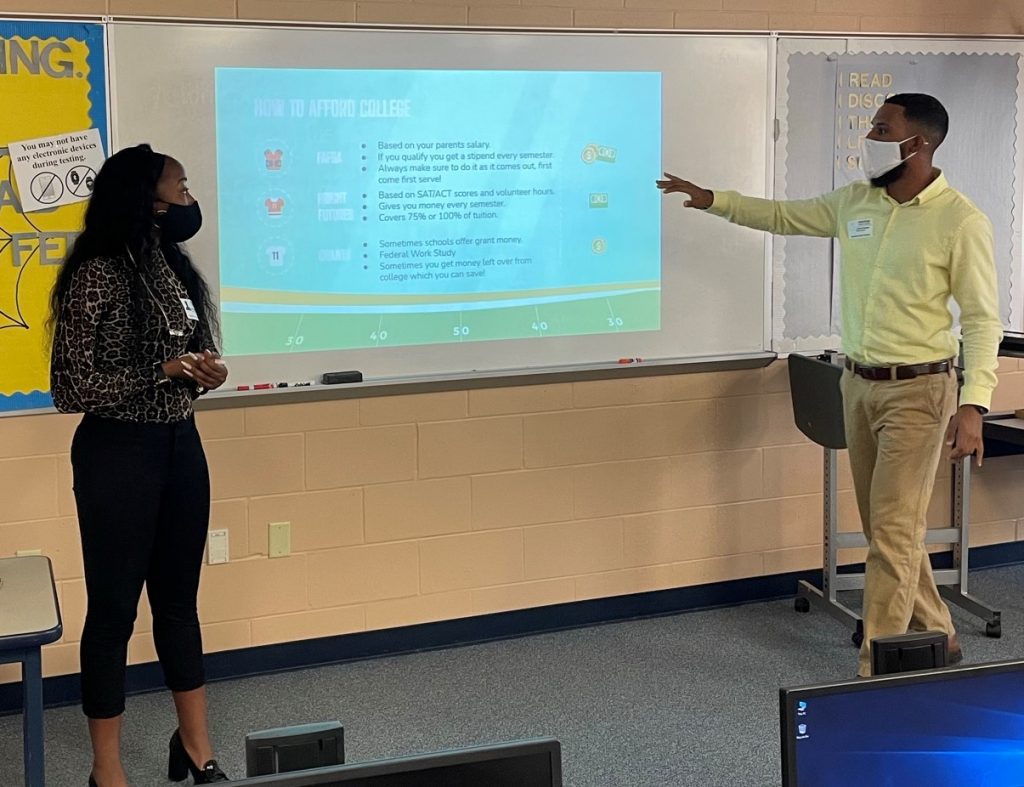 "To me, this experience meant giving back to the youth by providing information I wish I had known going into college," Castañeda said. "Learning about the financial aspects of college (such as Bright Futures and Pell Grants) before going into college can be eye-opening to students and may allow them to believe that college is a real possibility."
The event came together when the group reached out to several area high schools requesting a meeting. Newberry Head Football Coach Ed Johnson was the first to respond, which led to a football-themed Google slide presentation with personal insight from Ewers, Lawal and Rachel sprinkled in.
"As an African American male, the experience hit home for me because I relate closely to the young men that we spoke to on the football team," said Ewers, a fourth-year student in the M.E. Rinker, Sr. School of Construction Management. "I remember being in their shoes when I was in high school and not knowing much about the daunting college process. The event really gave confidence to the young men that are thinking about attending down the road."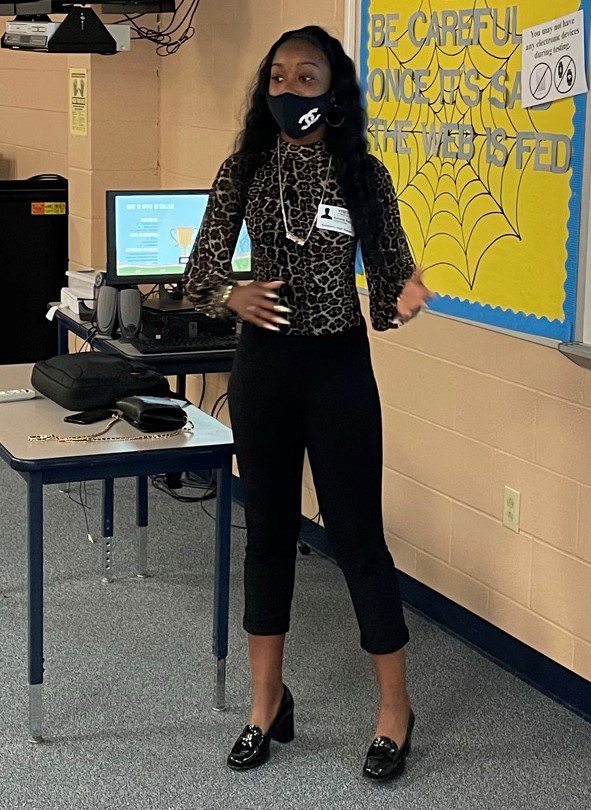 To end the presentation, the group included a survey for the students to fill out asking if the presentation was helpful and if they had additional questions. Most students enjoyed how informational and interactive the presentation was and wanted to learn more about the different majors in college.
"Being there to guide and provide young men with the information necessary to better themselves was a great feeling," Rachel explained. "The experience allowed me to share my perspective on college and what I did in high school to have this ability to call myself a Florida Gator."
Added Lawal, "We look forward to more opportunities so we can make a greater impact in our immediate communities while promoting diversity."