By: Kyle Niblett
Morteza "Mori" Hosseini, along with Jon and Ron Antevy, were inducted into the M.E. Rinker, Sr. School of Construction Management Hall of Fame this past Saturday on the campus of the University of Florida. The Hall of Fame honors those who have truly distinguished themselves in the construction profession.
"Our inductees are unique this year because they have contributed to more than one area," UF College of Design, Construction and Planning Dean Chimay Anumba said. "We were very pleased to have them back on campus so we could honor them in such a significant way."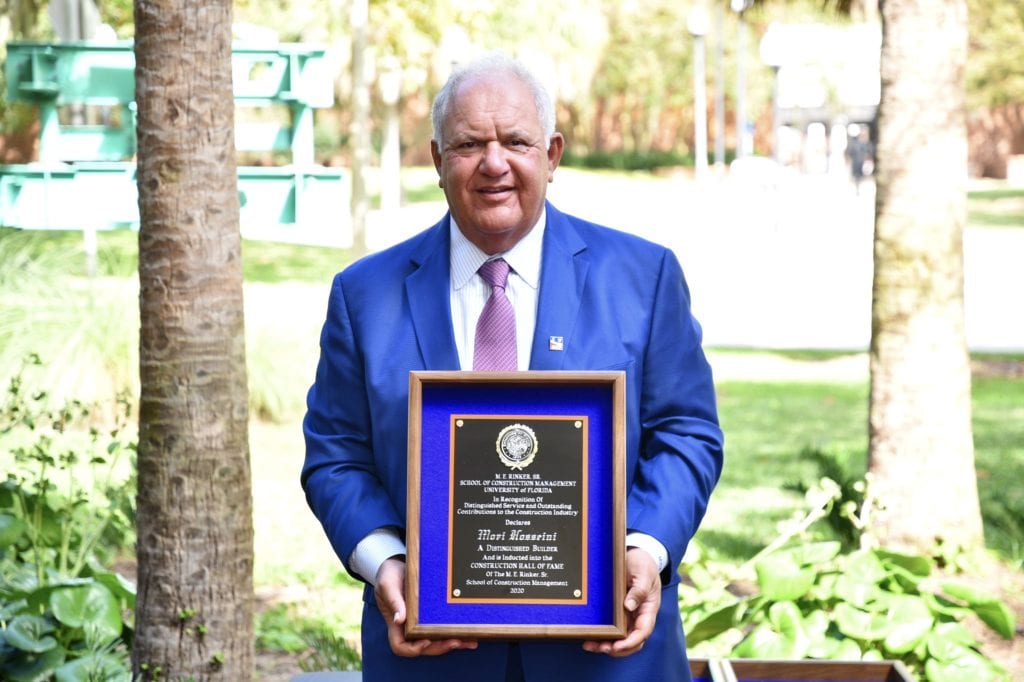 Hosseini was inducted after founding ICI Homes in 1980 and turning it into one of the top homebuilders in the country. In the four decades as chairman and CEO, he has built his vision into a company that has moved more than 10,000 families into new homes across the Southeast.
In addition, the public servant was appointed to the UF Board of Trustees in March 2016 and was recently reelected for an additional two years as chairman. Along with his previous stint as chairman and board member of the State University System of Florida Board of Governors, Hosseini has significantly impacted the lives and opportunity for Rinker students at the highest levels of government in the state.
"It is an honor and privilege to join the incredible people on this Hall of Fame wall," Hosseini said. "To understand why the University of Florida is so special, all you have to do is look at all the graduates from Rinker, and how they are helping the Florida economy."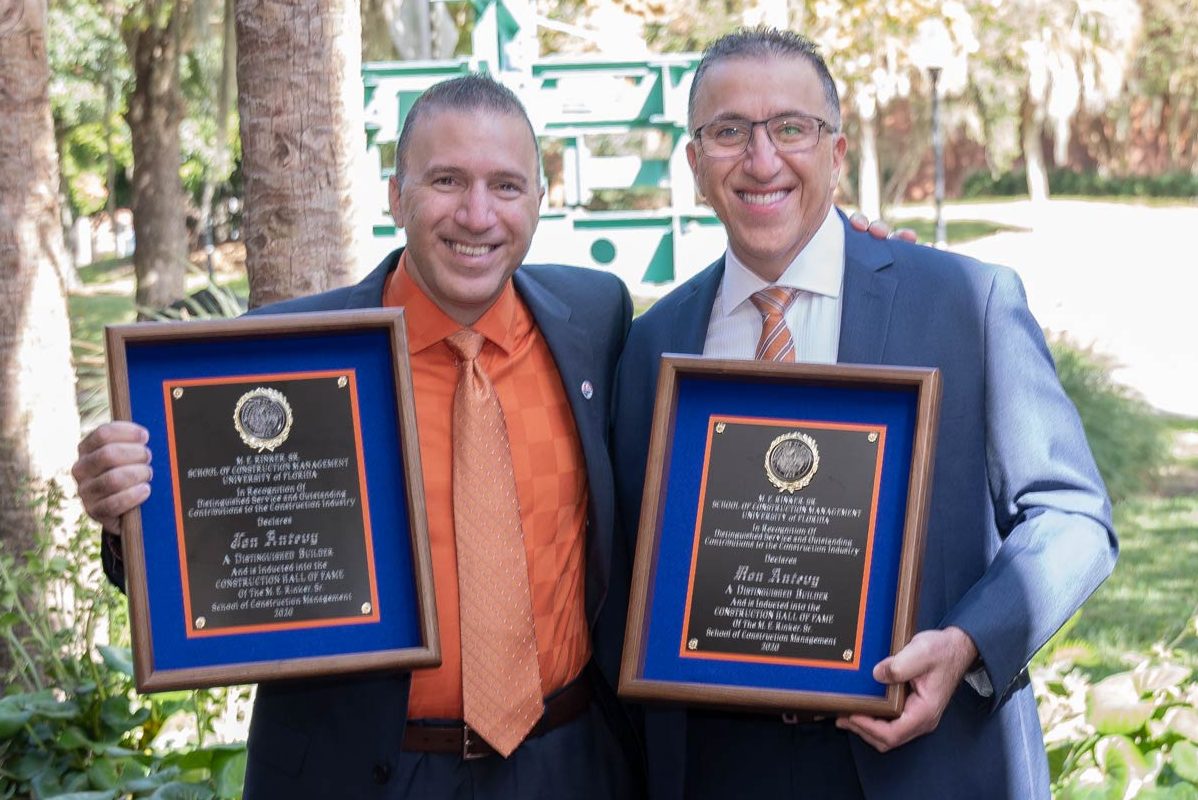 Based upon the work in Jon Antevy's Rinker School Master's Thesis, he and his brother, Ron, created the revolutionary company e-Builder, which offers industry-specific construction management software and enables capital project owners to increase efficiency and save money. In spring 2018, the Antevy brothers sold their company to Trimble, firmly cementing Florida as one of the nation's emerging tech hubs. On top of their professional success helping thousands of global companies, governments and institutions save money, the brothers have never ceased to provide expertise and support to Rinker throughout the years.
"Our grandfather was a contractor and built apartment buildings and warehouses along with our mom and dad," Jon Antevy said. "My passion for construction and technology is what drove my thesis topic and helped launch our business."
Ron added, "To receive this great honor with my brother makes this doubly special. I thank everyone for recognizing both of us. More than anything, I am truly thankful to attend and continue to be part of this great university."
The event was hosted by Hall of Fame member Steve Palmer and attended by a plethora of other Hall of Fame members. UF President Kent Fuchs, Provost Joe Glover, Dean Anumba and Rinker School Director Dr. Robert Cox also were guests of honor.
"Theodore Roosevelt once said, 'People don't care how much you know until they know how much you care,'" Jon Antevy said. "I thank Dr. Robert Cox for never stopping to care about me while I was developing a path forward."
For more information on the Construction Hall of Fame Class of 2020, click here.