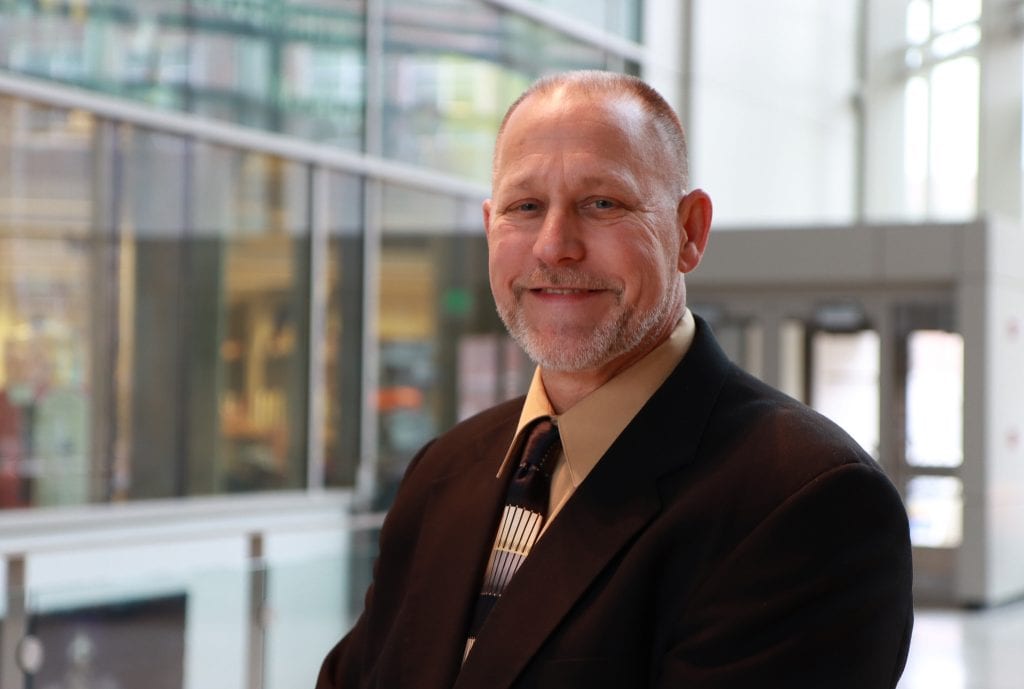 The University of Florida College of Design, Construction and Planning is proud to welcome Robert F. Cox, Ph.D., as the new director of the M.E. Rinker, Sr. School of Construction Management. He is coming back to the college after having previously served as Associate Director/Director of Undergraduate Programs for the Rinker School of Building Construction from 1993 to 2006.
He arrives from Purdue University, where he was the Senior Associate Dean for Globalization at the Purdue Polytechnic Institute. As senior associate dean, he was responsible for the overall strategic planning and execution of all international activities on behalf of Purdue Polytechnic Institute.
He also provided leadership for more than a dozen global collaborative partnerships across four continents which involve study abroad, student/faculty exchanges and dual degree program offerings. He was recognized with Purdue's 2019 Global Vision Award for his accomplishments in globalization.
He was also honored when he was previously here, being selected as the University of Florida's Teacher of the Year for 1999-2000 and was named one of five inaugural members of the University of Florida's Academy of Distinguished Teaching Scholars.
We are happy Dr. Cox has chosen to come back to DCP to continue his career. DCP Communications sat down with him to ask some questions about why he chose to come back and what he sees for the future of the Rinker School.
Why did you decide to come back and lead the Rinker School?
There are a few reasons I was compelled to return to UF. It's a combination of family and professional desires. With respect to my family, my daughters and granddaughters, along with my in-laws, live in the area. So being close to family was a great opportunity. Focusing on professional desires, I was approached by several of my former Rinker students from the 90's who are now industry leaders and they encouraged me to consider coming back to the School. I felt humbled by both the student and industry outpouring support. These provided a great motivation to work towards leaving a legacy here at Rinker and DCP.
What is your vision for the school?
My vision is to make Rinker the most sought-after construction management degree in the U.S. while further increasing awareness of its professional capacity building on a campus, national and international levels. This can be realized and enhanced through effective strategic collaborative activities on a local, regional and global scale.
What type of students are you looking for?
Our profession needs a diverse group of students from all backgrounds and experiences with great interpersonal skills who can navigate differences (culture, beliefs, race, religion, business practices, etc.) among stakeholders through respect, effective communications (written and verbal) and hard work. In today's technologically-advanced world, students need to embrace these enabling tools while not growing so dependent on techno gadgets that they lose vital interpersonal skills.