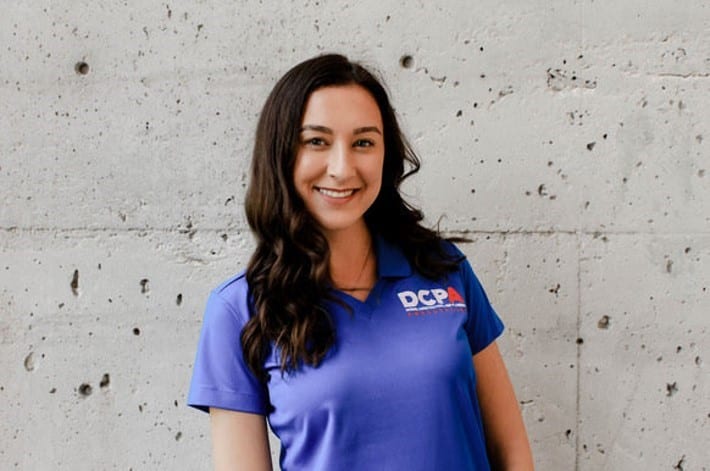 Sydney Cormia is a fourth-year architecture student. She is part of the DCP Ambassadors and the current editor-in-chief of Architrave, a publication run by students in the School of Architecture.
Cormia is currently interning for RLF in Orlando, a fully integrated team of architects, engineers, interior designers and planners. Internships have changed during the current pandemic. We hear from Cormia in her own words how her internship is going and how COVID-19 has changed her role.
"I was working at the DCP Career Fair as an Ambassador, while also trying to scope out some possible sponsors for Architrave when I came across RLF.
With the global pandemic and our economy going through a rough patch, I was not expecting to be hired anywhere. However, RLF's services would indeed be viewed as 'essential,' considering most of their projects incorporate healthcare and federal work.
I am really happy to be a part of RLF's team. One thing that stood out about their firm at the career fair is their strong office culture. Some employees have been there 30+ years, which I think says a lot.
Unfortunately, because of COVID-19, about 75 percent of the firm is working online, including me. I was afraid I was not going to meet many people or learn as much due to the restrictions, but RLF has done a great job in making sure that the interns get the most out of this unprecedented experience. Thanks to Microsoft Teams, we can call or message anyone directly and quickly. It's a great tool for setting up meetings, calendar events or even getting to know other employees. The firm has a mentor team called MI6. Every week we join an online meeting and are taught about a different department and the history of the company.
RLF has done a terrific job in practicing social distancing and following CDC guidelines in the office setting. When employees are in the office, desks and tables are set up to follow the "6-foot distance" rule. Employees are required to wear masks when around others/ walking around the office and must sanitize any public surface after use. There are signs distributed around the office to remind us to be cautious of the given regulations."