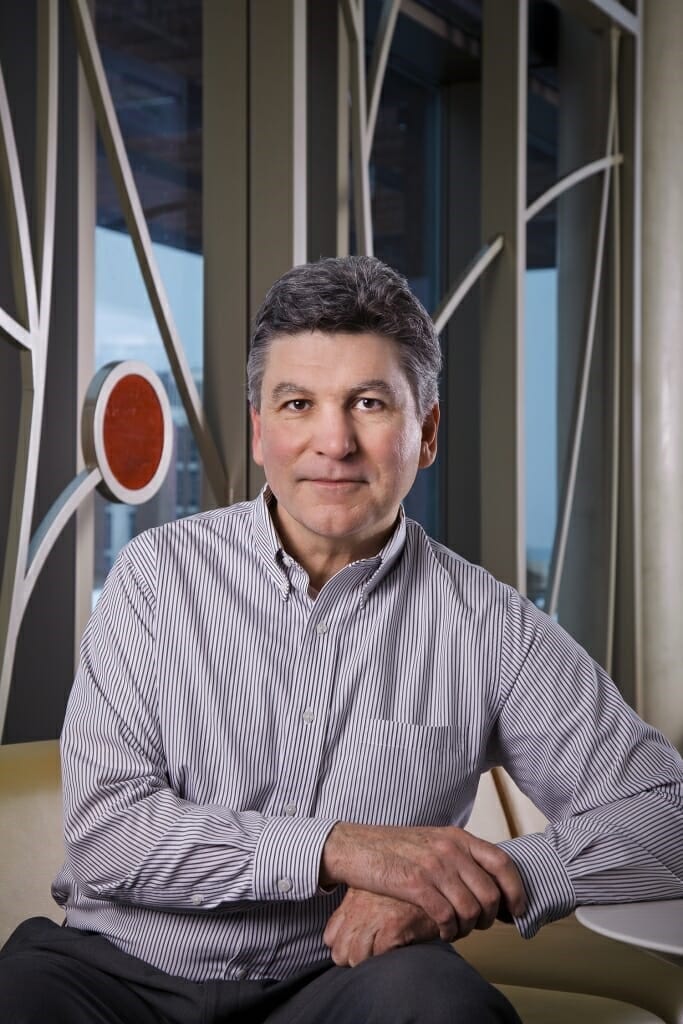 The University of Florida College of Design, Construction and Planning is proud to welcome Roberto Rengel as the new Chair of the Department of Interior Design. He holds a Master's Degree in Interior Architecture from the University of Oregon (1997) and a Master's of Architecture from Tulane University (1980).
Following his first degree from Tulane, he spent 16 years in practice, working for some of the most influential Interior Architecture firms in the United States, including Gensler in California and ASD in Florida.
After getting his MIARCH degree from the University of Oregon, he joined the University of Wisconsin-Madison as Assistant Professor in the fall of 1997. He was promoted to Associate Professor with tenure in 2002 and to Full Professor in 2008.
Professor Rengel's early research at Wisconsin-Madison focused on the continuation of previous work in the area of environmental aesthetics in the workplace. Later, research efforts moved into the intricate relationships between existential space and architectural space. This work culminated in the publication of his first book, Shaping Interior Space, in 2003. A complementary book, The Interior Plan, followed in 2007. More recently, Professor Rengel's research has focused on the interaction between interior and exterior spaces and the application of biophilic principles to the design of interior environments.
We are happy Professor Rengel has chosen DCP to continue his career. DCP Communications sat down with him to ask some questions about why he chose to lead the Department of Interior Design and what he sees for the future.
Why did you decide you wanted to lead the Department of Interior Design?
I have been a long-time admirer of the UF Interior Design Program. When I worked in the Tampa office of ASD I Sky, Jerry Neilson used to send us UF students as interns and later as entry-level designers and they never failed to impress. Many years later, in the early 2000's I visited the program as part of a CIDA accreditation team and, once again, was very impressed by the program and the caliber of the students' work. When this opportunity came up, I decided to pursue it and, once I realized how great the potential was for ambitious thinking, I decided to take the job.
What is your vision for the Interior Design program?
I would like to help instill a culture that is positive, high performing, and accountable through a unified vision responsive to our strengths and values. I see this happening as part of a big family consisting of not only students and faculty but also a broader community team consisting of industry leaders, practitioners, manufacturers, and alumna.
In the process of educating future generations of designers I would also like to work strategically to remain fresh, relevant, and ahead of the field. As we move forward, I also want to keep an eye on our design fields and remain nimble as they continue to evolve in dynamic ways with the new realities of our times and the unique new challenges they create.
What type of students are you looking for?
I am not necessarily looking for a particular type of student. I know that to get in to UF, students have to be high performers and that helps as design educations are very demanding. I am intentionally looking for a variety of students. Homogeneous populations tend to be narrow and self-perpetuating while diverse ones usually provide, in my experience, a richer experience and better results. Within the field of Interior Design, there are many areas of knowledge, requiring many different skills and dispositions and there are jobs out there for graduates with different strengths and personalities.
What I will expect from every student, though, is a strong commitment to the process of attaining a design education, which is never easy, and a deep sense of ownership for their own duties and responsibilities as eager learners.