By: Kyle Niblett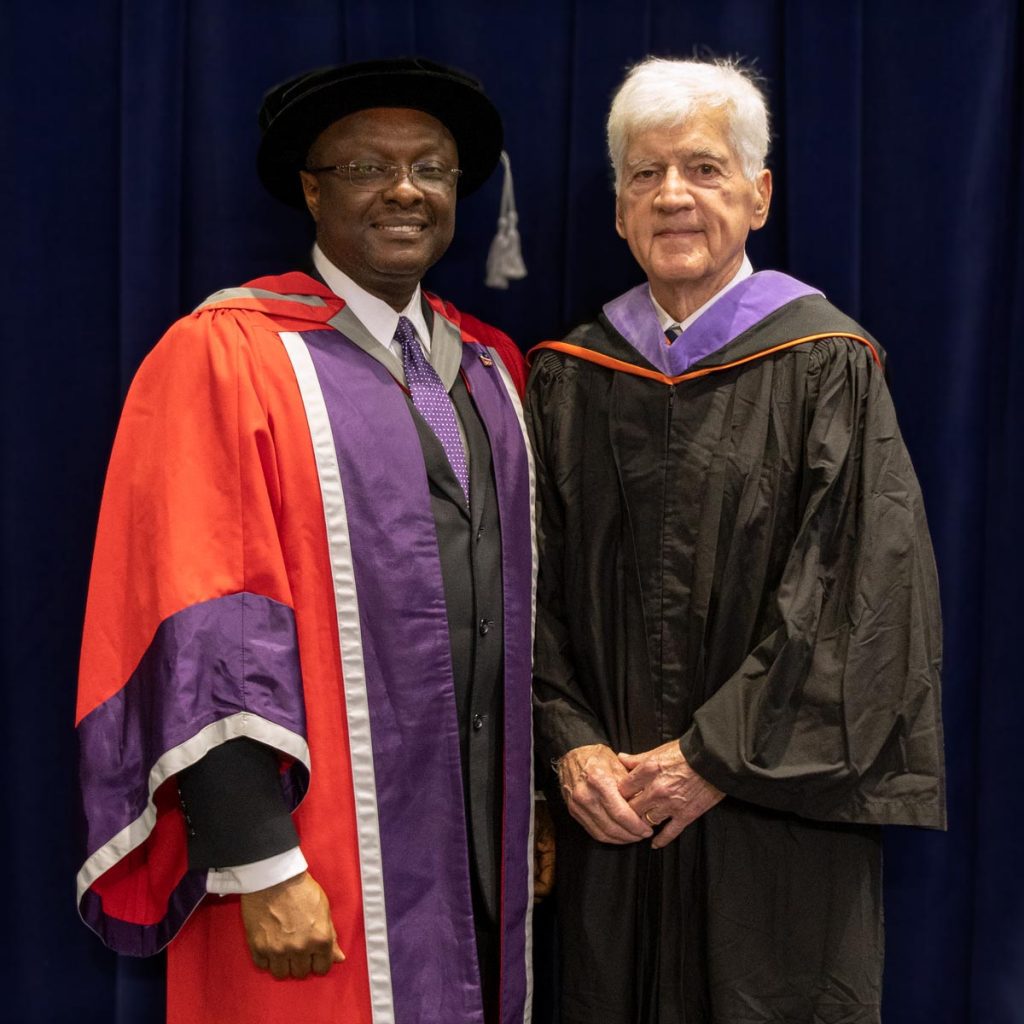 GAINESVILLE, Fla. – M.E. Rinker, Sr. School of Construction Management graduate Jim Pugh (BSCM '63) was honored Dec. 18 at the University of Florida fall commencement ceremony inside the Stephen C. O'Connell Center as the recipient of the 2021 UF Distinguished Alumni Award. The honor, which is one of UF's most prestigious awards through the President's Office, is presented to an alumnus of the university who has excelled in their chosen field and has performed outstanding service for the university.
"It was a privilege to be a University of Florida student and that experience has transcended my life," said Pugh, who paid for his tuition in Gainesville by working three campus jobs. "Receiving the Distinguished Alumni Award is a special honor I will cherish. It is great to be a Florida Gator."
Pugh overcame losing his mother at age six and a nomadic lifestyle growing up to graduate from Rinker in 1963. He then left his new alma mater to serve as a 2nd Lieutenant in the United States Army. After serving in the Special Forces, he was promoted to 1st Lieutenant, before being honorably discharged in 1966 from active duty.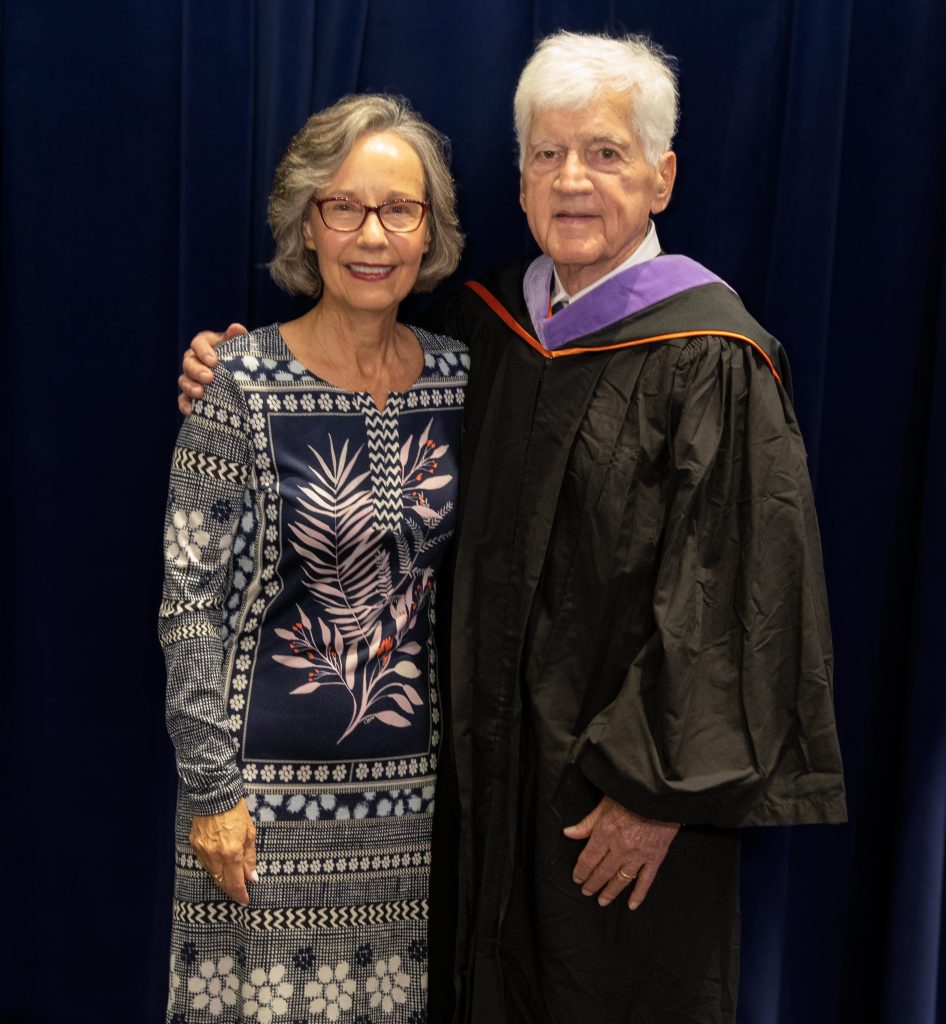 Following his return to civilian life, the 2018 Horatio Alger Association Award winner accepted a role as a general contractor in Orlando. It was at that moment in his life where his entrepreneurial ambition took off with the creation of Epoch Residential, a development, construction and management company specializing in luxury multi-family apartment communities. Having just recently celebrated its 50th anniversary last year, Epoch is one of the largest multi-family developers in the country with more than 38,000 apartments developed in 60 U.S. cities.
In addition to serving on a plethora of university volunteer boards and committees, Pugh Hall on the UF campus bears his name. Furthermore, Pugh and his wife, Alexis, have become Orlando-area civic leaders, with the theater at the Dr. Phillips Center for the Performing Arts being named in their honor. The 2016 UF Academy of Golden Gators Annual Volunteer Award winners have also donated generously to a host of other organizations besides UF: the Atlantic Center for the Arts, the Orlando Museum of Art and more.
"I am delighted for the opportunity to recognize Mr. Pugh's tremendous contributions to the College of Design, Construction and Planning, the University of Florida and the United States," DCP Dean Chimay Anumba said. "He is an extraordinary role model for us all and we're pleased that his legacy is continuing through his grandson, Nate, who will graduate from the Rinker School of Construction Management in the Spring."