By: Kyle Niblett
Angela Brooks (BDES '87) and Larry Scarpa (BDES '81, MARCH '87) both found love at the University of Florida College of Design, Construction and Planning in the 1980s. In the decades since, however, the couple has used their labor of love to leave a legacy in the world of architecture.
"Larry and I have been doing what we think architects should be doing for the past three decades," Brooks said. "We believe design has the power to improve people's lives. We have worked on all different building types, ranging from affordable housing to homes for homeless people to museums. The common thread that runs through all of it is this really high level of design thinking when it comes to the environment."
As a result of their influence on the theory and practice of architecture, the American Institute of Architects awarded the DCP graduates with the 2022 AIA Gold Medal, the organization announced Dec. 9, 2021. The distinction is considered one of the most prestigious awards in the discipline, boasting well-renowned recipients such as Thomas Jefferson, Moshe Safdie, Denise Scott Brown & Robert Venturi and Paul Revere Williams.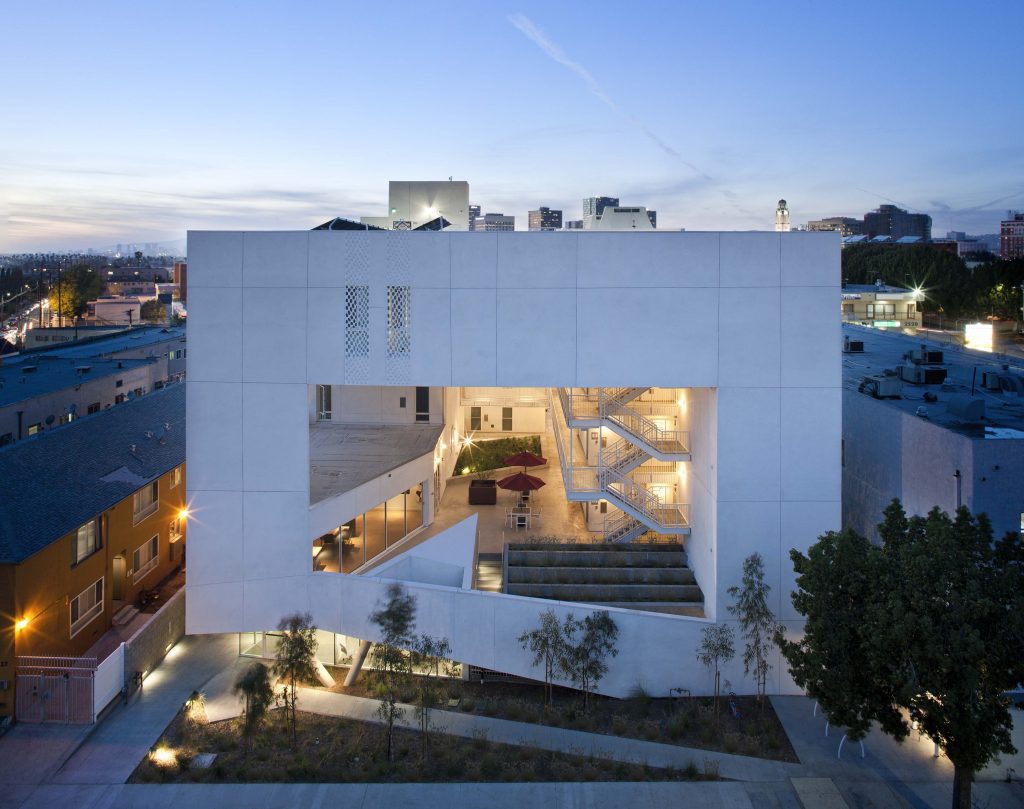 "Being recognized by your peers is probably the greatest compliment you can have because they truly understand the complexities of what we do and how difficult it can be," Scarpa said. "To get recognition from your peers is a tremendous honor and humbling experience. It is gratifying to know you have done something that matters and means so much to so many people."
The couple are co-principals of Los Angeles-based Brooks+Scarpa, a collective of architects, designers and creative thinkers dedicated to enhancing the human experience. Considered one of the premier design firms in the field, the gold medal was presented to them by the AIA as a result of their numerous achievements in architecture, sustainable design and social equity.
"We are thrilled and very proud of Angie and Larry to have received this AIA Gold Medal award," DCP Dean Chimay Anumba said. "It is a great testament to their innovative approach to the design of buildings that are aesthetically pleasing, functional and sustainable, which makes them a captivating experience to their clients. We are also proud that the foundations laid during their time in the School of Architecture at the University of Florida have contributed to this well-earned and spectacular recognition."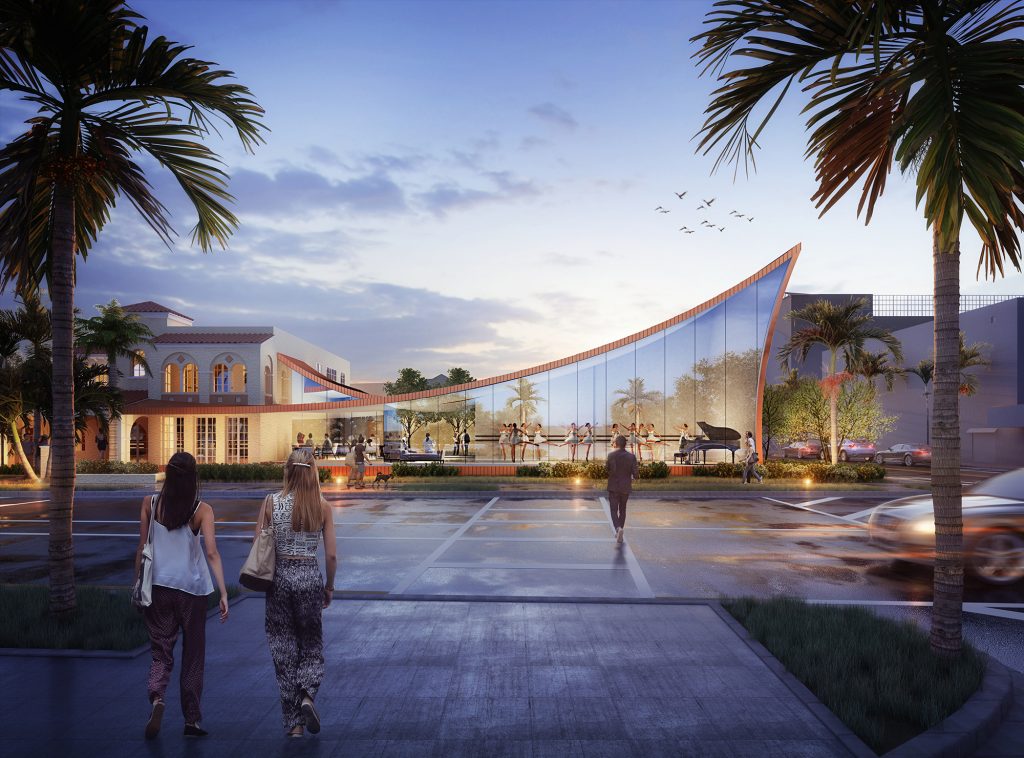 With an office also in Florida and a plethora of projects around the globe, the firm includes architecture, landscape architecture, planning, environmental design, materials research, graphic, furniture and interior design services that produce innovative, sustainable iconic buildings and urban environments. Together, they are only the second partnership in history to be awarded the gold medal.
"Compared to the past, there are a lot more teams and couples in the architecture profession that manage their own businesses," Brooks said. "The AIA presenting the Gold Medal to a team, as opposed to a single person, I think is a great idea."
UF School of Architecture Director David Rifkind agrees.
"Receiving this honor as a partnership illustrates just how perfectly Angela Brooks and Larry Scarpa exemplify our college's ethos of collaboration," Rifkind explained. "Their work epitomizes our concern with serving society by engaging diverse communities through innovative housing projects, exceptional civic buildings and other public projects that enrich the cities in which they practice. They combine excellent design with advocacy, research and empathy."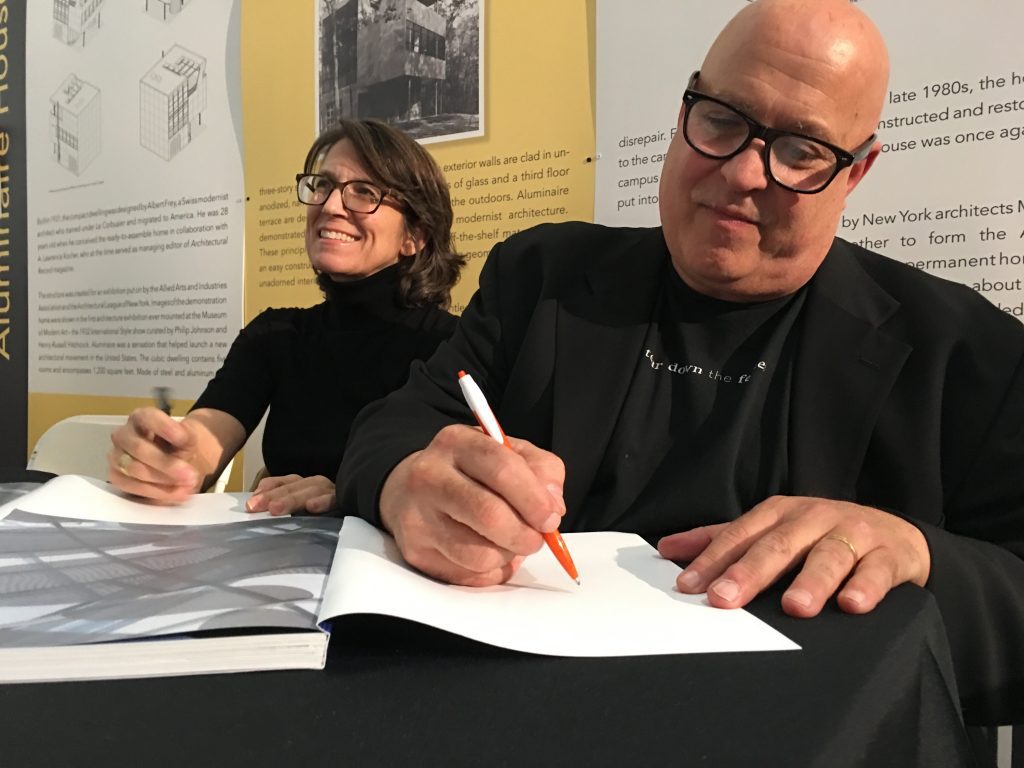 In addition to making history as a couple, Brooks is the third woman to receive architecture's highest honor.
"It is great to see the profession recognizing women more," Scarpa said. "When I was in school at UF, we had two females at most in our architecture classes. Where I teach today, my classes today are generally 50 percent women. It is an important trend that is heading in the right direction as we recognize gender equity."
It is the hope of Brooks+Scarpa that current students at DCP are inspired by their award.
"Hopefully we can be an example to young architects coming up," Brooks finished with. "This is a viable business model."