By: Samarya Elliott
University of Florida College of Design, Construction and Planning graduate Sylvester Lionel (BSBC '10) grew up in a tough socioeconomic condition that consisted of poverty and struggle. As the son of a construction manager and homemaker, Lionel used his father as inspiration and soon realized he wanted a career in construction as well. With big career dreams such as this, he knew early in life he wanted to break the cycle of living in a rough socioeconomic situation.
"In your teens, you realize your standards," Lionel explained. "I had both parents who pushed us to focus on our education and do well in school so that we could better ourselves."
Exceeding in grade school was always a goal for Lionel; a goal he never failed to achieve. By the time the young man was a senior in high school, he was an honor student with a bright future ahead of him. Attending college was only a thought for the Maitland, Fla., native due to a lack of funds. It wasn't until Lionel's guidance counselor at Robert Hungerford Prep sat down with him that he realized the opportunities UF had to offer. This fateful meeting would be the beginning of his college journey.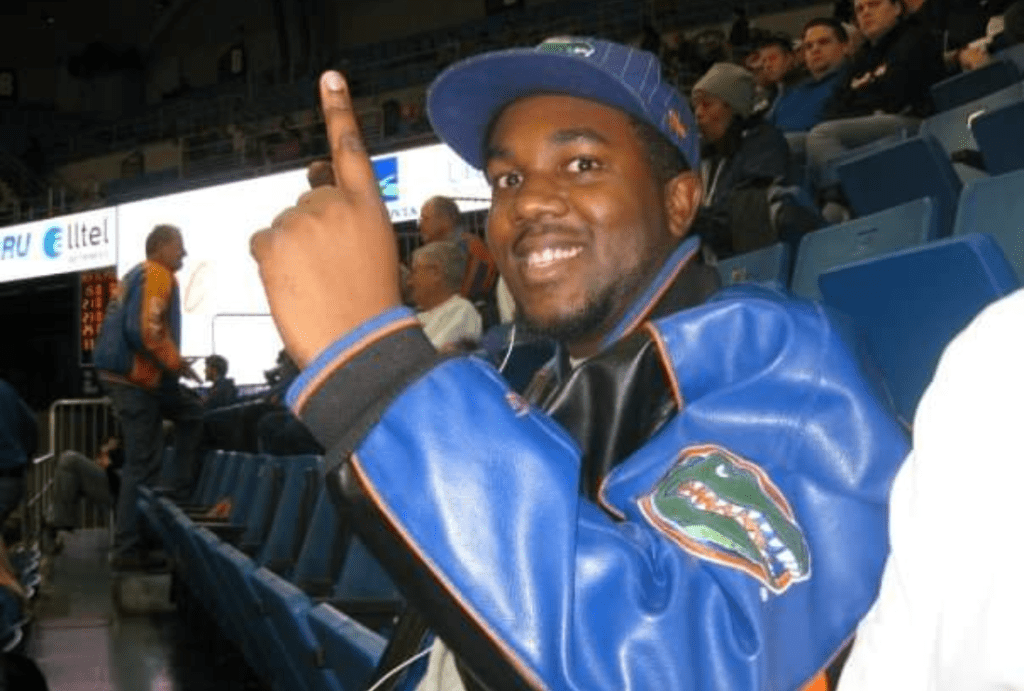 "My counselor told me about UF's AIM program (now known as the Promise program) and how they were recruiting students with good grades from lower-income backgrounds," Lionel said. "She encouraged me to apply, stuck on me and made sure I followed through with my application. It was huge for me when I was accepted."
Lionel also benefitted from the Machen Florida Opportunity Scholars Program, a UF scholarship program for first-generation in college undergraduate students, which promises all qualified students that 100 percent of their financial need for an academic year will be met with grants and scholarships through federal, state, institutional and private sources.
During Lionel's time as an undergraduate student at DCP, he learned about structuring buildings and being equipped to perform to the best of his ability.
"The M.E. Rinker, Sr. School of Construction Management is very well-rounded and prepares you in every aspect there is for a career in construction," said Lionel, who continued to meet the MFOS program eligibility requirements and earned a bachelor's degree without the need to borrow student loans or work while he was in school.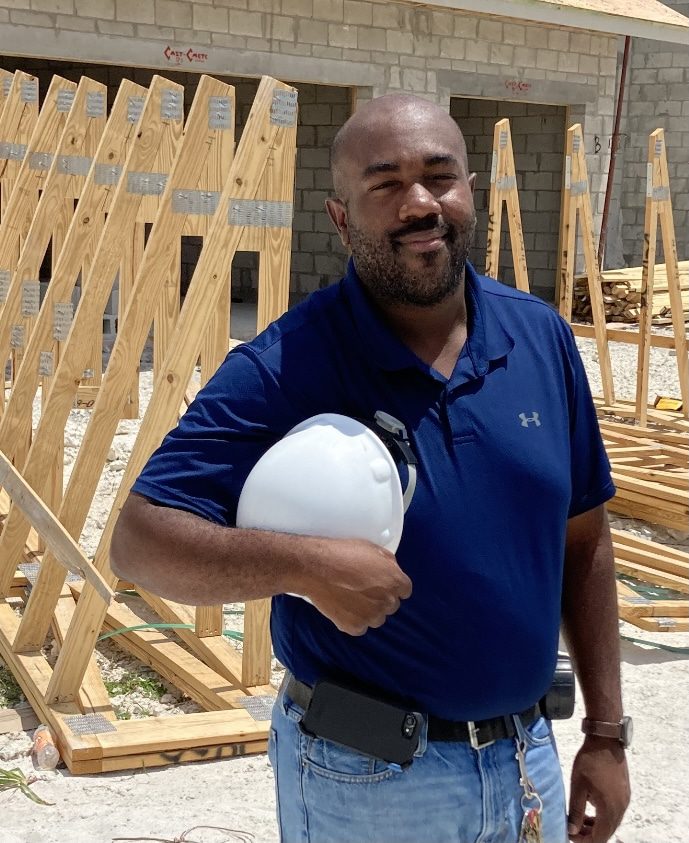 Today, Lionel's hard work and determination throughout the years has resulted in breaking the cycle of living a life like his upbringing. Today, the Gator graduate is a senior purchasing agent for AHS Residential, where he oversees purchasing services that are needed daily to build projects.
Throughout his professional career, he has received many accolades based on the quality of his work, including being named Project Manager of the Year.
"For this award, we're judged based on the criteria of maintaining a budget, how well we are building a home and customer satisfaction," Lionel explained.
All his professional accolades have motivated Lionel to continue challenging himself to live up to those standards. They push him to teach the younger generation who are starting their career in construction as well.
A proud husband and father of two based out of Miami, Lionel continues to follow the wise encouragement his parents provided to him about education when he was younger. As a result, he is currently pursuing his master's degree from Rinker in management construction science. "My folks always told me, 'Whatever you are going to do, be the best at it.' So, for me, there was never a doubt I would further my education at UF."