By: Kyle Niblett
Each week during Summer 2021, DCP will highlight its interns across the country. To be featured in this space, please email kniblett@dcp.ufl.edu.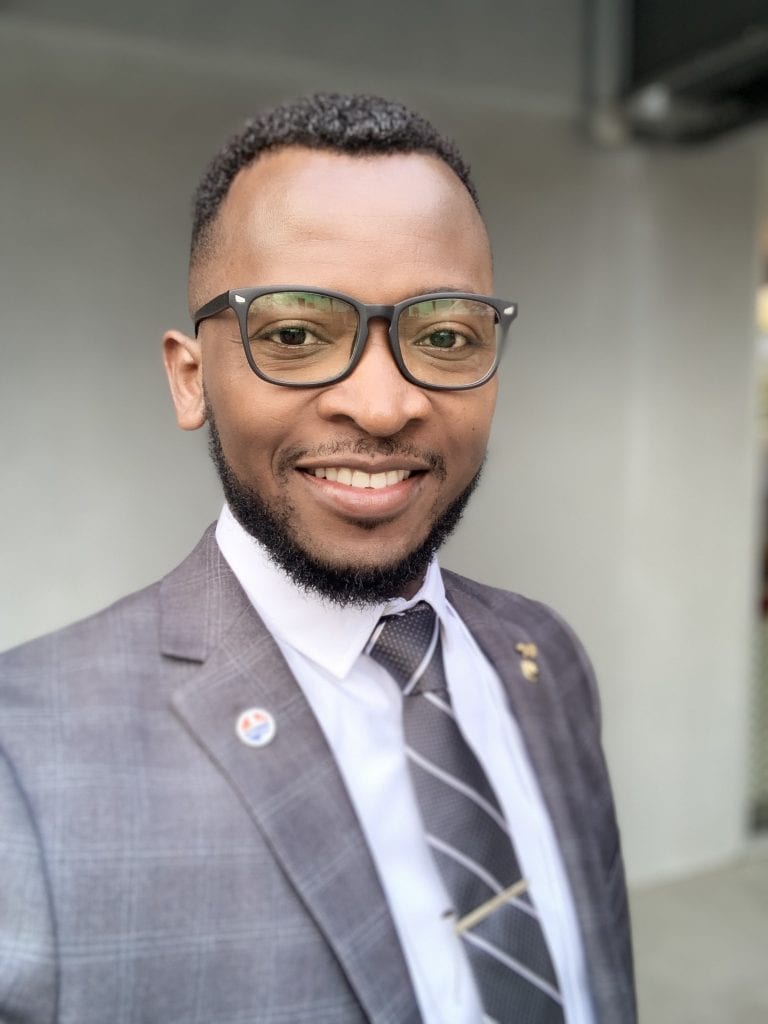 Scheduled to graduate next summer with a degree in construction management, Obinna Madubuike is one of the hardest-working students in the M.E. Rinker, Sr. School of Construction Management. After completing his first internship of the summer this past month for the facilities department at UF Health Shands, the Ph.D. candidate is currently spending the next two months as a student intern in project management at Stellar in Jacksonville.
Madubuike spent the first six weeks of summer at UF Health gathering information needed for his doctoral research entitled, "Digital Twin Applications in Healthcare Facilities Management." While there, the Sigma Lambda Chi and Alpha Epsilon Lambda member monitored various facilities management systems and techniques, identified areas of improvement and developed possible scenarios to address said improvements.
"I reported to about five different departments every week," Madubuike said about his time at UF Health. "It was very tasking, but the amount of information and knowledge obtained from the training, including the connections made with industry professionals, was extremely rewarding."
Now in Jacksonville, the Lagos, Nigeria, native handles the responsibilities associated with an assistant project manager, such as site visits, attending to the needs of the sub-contractors and appearing at various meetings. Madubuike credits his classes, seminars attended and the Rinker Career Fair for his success this summer.
"It has been fascinating dealing with different professionals and stakeholders from different backgrounds and yet, reaching a middle ground without issues," Madubuike said. "This internship has helped me gain the requisite knowledge needed for both research and industry experience after graduation, especially when it comes to relating with different professionals while respecting each other's point of view."
Long term, Madubuike wishes to work in the construction profession and contribute even further by lecturing in higher education to give back to the industry that gave so much to him.

Q&A with Obinna Madubuike
What would you tell prospective students who are thinking about attending DCP?
Give it a shot, it is worth every effort and it is rewarding.
What have been your favorite courses at DCP?
DCP7794 taught by Dr. Lisa Platt and BCN5722 taught by Dr. Ian Flood.
How important is the DCP network of graduates across the globe?
It is extremely important because the connection keeps DCP graduates competitive in the market.