By: Megan Horan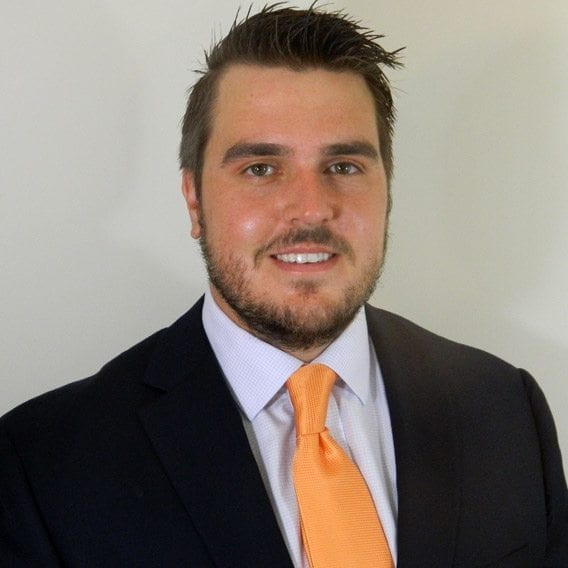 One of the values of the University of Florida's College of Design, Construction & Planning is innovation. One DCP faculty member is leading innovation on both a national and international scale.
Dr. Aaron Costin, an assistant professor at the M.E. Rinker, Sr. School of Construction Management, is currently on the lead team of a joint $2 million Department of Transportation pooled fund study for expanding building information modeling (BIM) for bridges and structures.
Costin described BIM as the process of using 3D modeling software to digitally represent a facility from multiple stages of its life cycle (from design to planning, construction and operations). This then enables a multitude of applications. BIM has not only become a vital tool for the industry, but it has also been considered for possible incorporation with emerging technologies, like robots and artificial intelligence.
"BIM has been a game changer in how the industry constructs and manages buildings over the past decade," Costin said.
With technologies like this, it is important to create some sort of standardization of the information used by the technology. For example, because the designer and contractor for a project work on different aspects, they may use different programs, but must share information with one another. One method of doing this for BIM has been the open data exchange, in which one common file type is used to maintain compatibility between different users. However, because BIM is not as prevalent in the transportation world, this has mainly been standardized to suit vertical constructions, like skyscrapers and condos.
The purpose of this research project is to create an open data exchange standard for BIM specifically for bridges and other previously neglected structures. In doing this, the team is also aiming to create guidelines for future implementation.
This project is not only a collaboration of the Federal Highway Administration and the American Association of State Highway Transportation Official Committee on Bridges and Structures, but it is also a collaboration of 23 states, including Florida.
Costin's main role on this project has been to lead the traditional academic research, which has included collecting industry knowledge that the standard will be built around.
"I have been leading various industry collaboration groups that help develop and review this knowledge," Costin said. "The results that are produced from my tasks are handed off to the software experts on our team and built into a standard, and then eventually incorporated and tested by common software applications."
Not only will this research be defining the U.S. national standard, but the team has also begun to integrate their work into similar projects worldwide, therefore assisting in setting the international standard.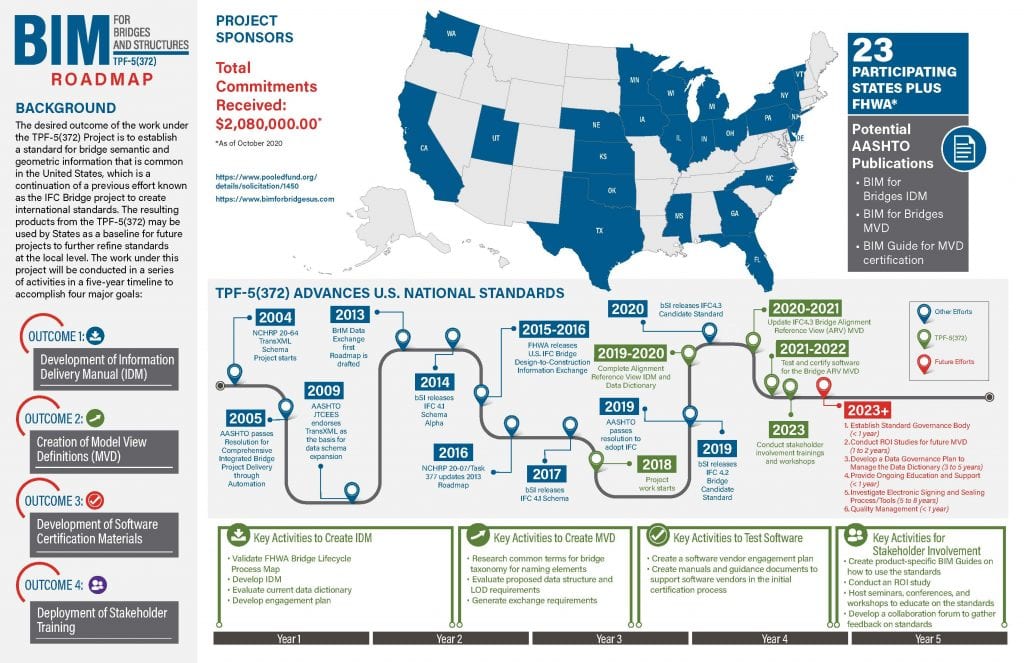 According to Costin, part of what has made this experience so remarkable has been seeing the real-world impact on both national and international scales of a topic that he has been researching since his graduate work at Georgia Tech.
Another thing that has made it remarkable has been continuing the legacy of his former advisor, Charles "Chuck" Eastman. Known as the "Father of BIM," Eastman's research on computer modeling for buildings is what stemmed into BIM.
"His impact and contributions to our industry are unparalleled, and I often compare him to the Stephen Hawking of our industry," Costin said. "Unfortunately, he just recently passed this November, which sent a shockwave through our industry. I have been blessed to have personally known and worked with him and am grateful to know that this research still has Chuck's mark. So, I am honored to work in his name."
In participating in this research, Costin said that the outcomes will not only improve production and efficiency for the different roles involved in building a bridge, but in doing so, professionals will be able to build bigger, safer and more sustainable infrastructure.
"This is one of the first projects of its kind and magnitude, and it is the first for the U.S. transportation industry," Costin said. "The success and outcomes will revolutionize the way transportation infrastructure is built and managed – ultimately benefiting our economy and citizens."
At the end of the day, Costin is proud to be part of this starting point for future research developments and applications.
"It has been an exciting, yet humbling experience to work on a project with such impact," Costin said. "As a young researcher, it is an honor to be working with experts in the field, including my team and the U.S. Department of Transportation. I'm proud to be representing UF and the Rinker School of Construction Management in leading these efforts."