By: Megan Horan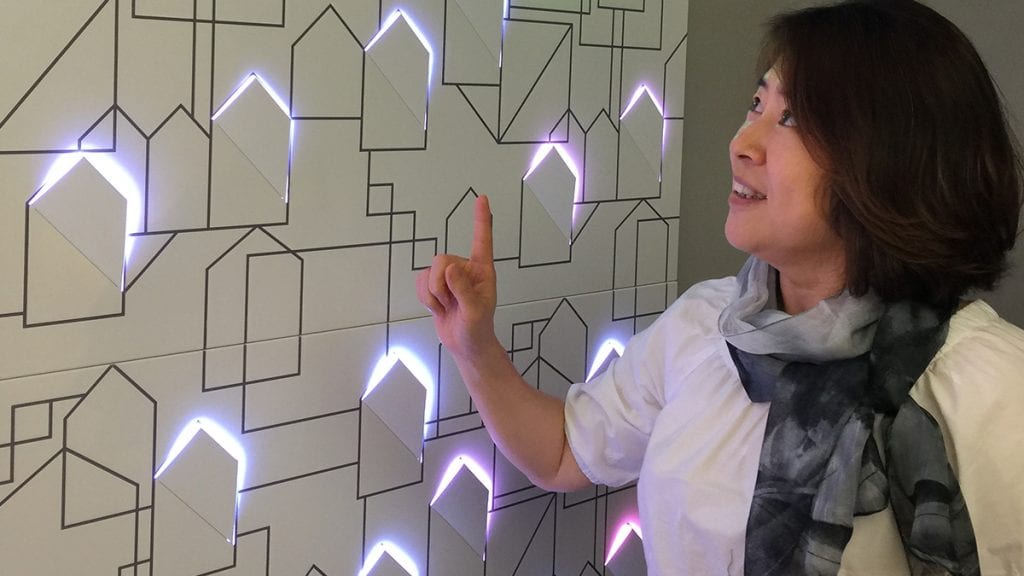 Do you find yourself tired throughout the day but then restless at night? If this is true for you, you may not be getting the right light.
Recently, a team from the University of Florida, including Associate Professor Nam-Kyu Park of the College of Design, Construction & Planning's Department of Interior Design, examined a series of research studies on older adults' visual and nonvisual performance and lighting in its relationship with sleep quality as part of a comprehensive literature review. The first author of the study was M.E. Rinker, Sr. School of Construction Management Ph.D. graduate Xiaojie Lu, while the third author was Professor Emeritus Sherry Ahrentzen.
Results indicated that light may have a bigger influence over us than we once thought.
"Light not only affects our vision to see fine details, but also controls non-visual effects on circadian rhythms, sleep, and mood," Park said.
According to many of the studies reviewed, light exposure during the daytime highly benefited older adults' alertness during the day and sleep quality at night, while too much light exposure during the night had a negative effect.
Therefore, Park said that because older adults with declining physical conditions are typically less able to expose themselves to daylight, indoor lights play a critical role in ensuring that they have a healthy circadian rhythm. When a circadian rhythm, the natural process that regulates one's sleep-wake cycle, is disrupted, this both affects one's ability to remain awake and alert during the day and rest peacefully at night.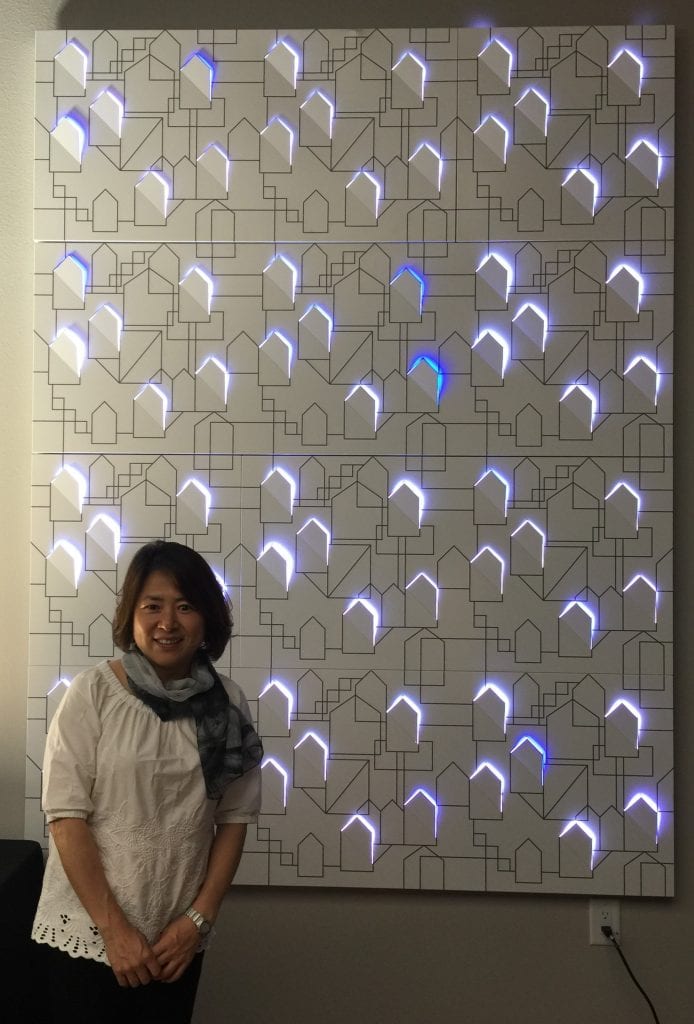 "With the introduction of LED technology, interior lighting could be designed to benefit the aging populations and help address a healthy circadian rhythm which will improve their overall health and wellness," Park said. "A tunable white LED lighting system, with its ability to shift light color spectrum, can replicate the natural light cycle. For example, researchers show use of dim, soft red glow light from LED-powered lamps and fixtures during evening and night can contribute to circadian timing and sleep in older adults, while use of bright white lights during the day can boost their mood and alertness."
From an interior design perspective, Park explained that the important thing to note here is the importance of designing spaces with the individual in mind. A space designed for a young person may not be suitable for an older person.
"As we age, lighting in interior environments becomes increasingly more important because of changes in the aging eye: It can impact older adults' ability to perform daily activities independently and safely, and maximize their health and wellness," Park said. "Lighting technology is progressing at such a fast pace that there is high demand for human-centered research that meaningfully integrates it into the built environment."
Park further explained that the understanding of lighting effects on older adults' visual and nonvisual performance and how essential it is to enhance their quality of life will also be her future research project.
"Lighting is an integral component across interior design as it involves space, form, color, texture and image influencing how people feel about a space and the way they see, work, and behave within environmental contexts," Park said. "Inadequate lighting environments negatively affect visibility, the ability to perform visual tasks, and specific physiological and psychological responses. Hence, my research on lighting environments takes a comprehensive approach to the exploration of lighting within design applications."