By: Mia Alfonsi
DCP alumnus Cindy Chen completed her research investigating the design of successful pop-up stores, a significant sector in the evolving retail market.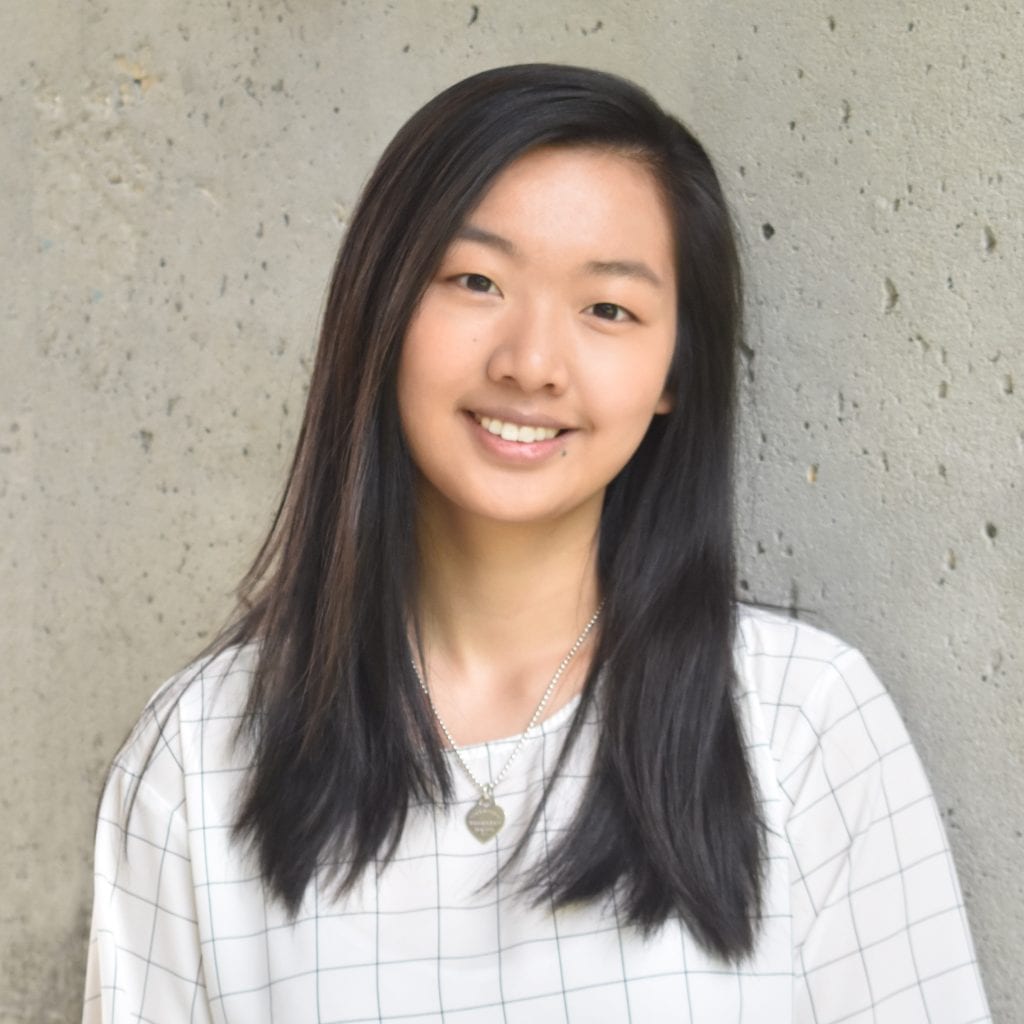 Chen was one of seven students selected for DCP's Undergraduate Scholars Program and worked alongside Genesis Okken, a lecturer within DCP's Department of Interior Design, to uncover the success of experiential design elements in six pop-up stores across New York City in December 2019.
Environmental color was assigned as a starting point for her research topic. Chen immediately thought of exhibitions such as Color Factory and 29Rooms that utilize bold colors and fun activities to attract younger generations to these temporary exhibitions. This inspired her to research how design elements such as color, lighting, form and materiality were used in pop-up stores to build an impactful customer experience and portray brand identity. She selected six pop-up stores in the New York City region, including: The Arrivals, Mejuri Vault, Refinery 29 + Amazon, Self-Portrait, Misha Nonoo and Tupperware. Her store selections were based on their inclusion in notable trade publications rooted in the architecture and design industries.
Chen says her favorite part of the experience was conversing with store managers to learn about the individual store's brand concept and why the pop-up store was created, whether it was to promote a new collection or test out different design theories.
What Chen and Okken's research highlights are how crucial design elements such as color, lighting, form and materiality are for creating a cohesive design throughout the space that communicates the store's brand objectives, according to Chen. It was interesting to find that the design choices within these cases were more focused around a specific product line or community event, rather than on the overall company's branding. Their work illustrated differences in the design of these temporary stores in comparison to the traditional retail space.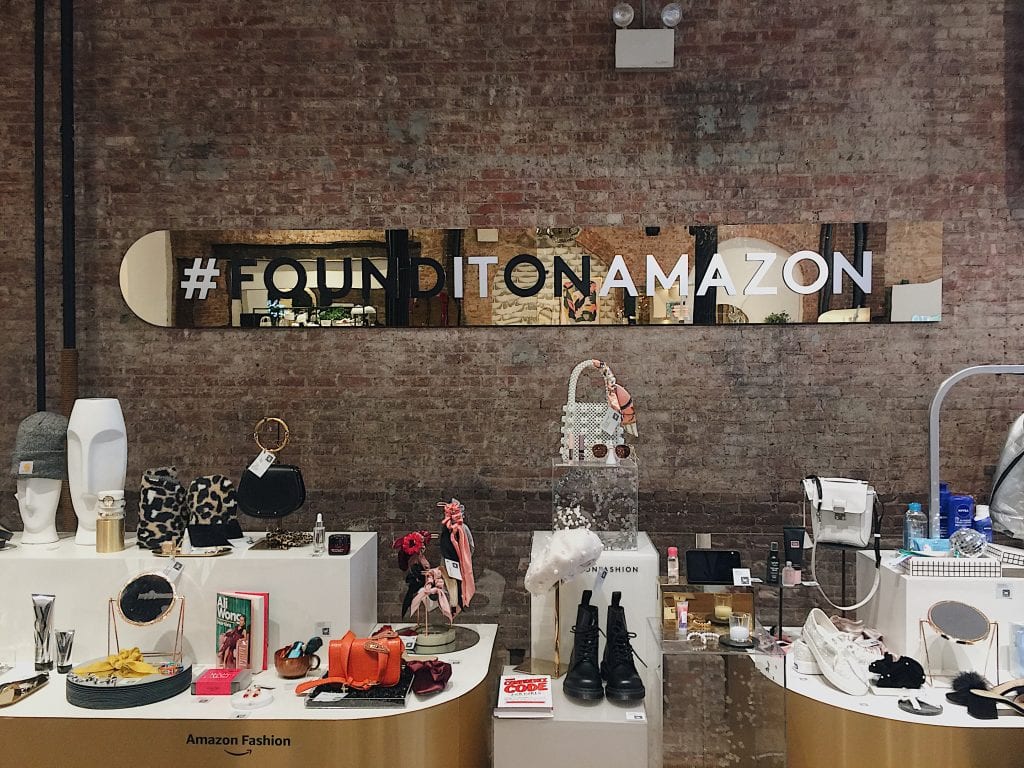 "Design is a nonverbal communication tool, and sometimes people do not realize how powerful design can effect a person's emotions," Chen said. "Even the smallest detail of design can make a powerful story."
Chen's research in this area also solidified her desire to work at a design agency, specifically in the user experience realm focusing on web and mobile design. Her interest in the intersection of technology and interior design has awakened her to connect the two multidisciplinary industries together.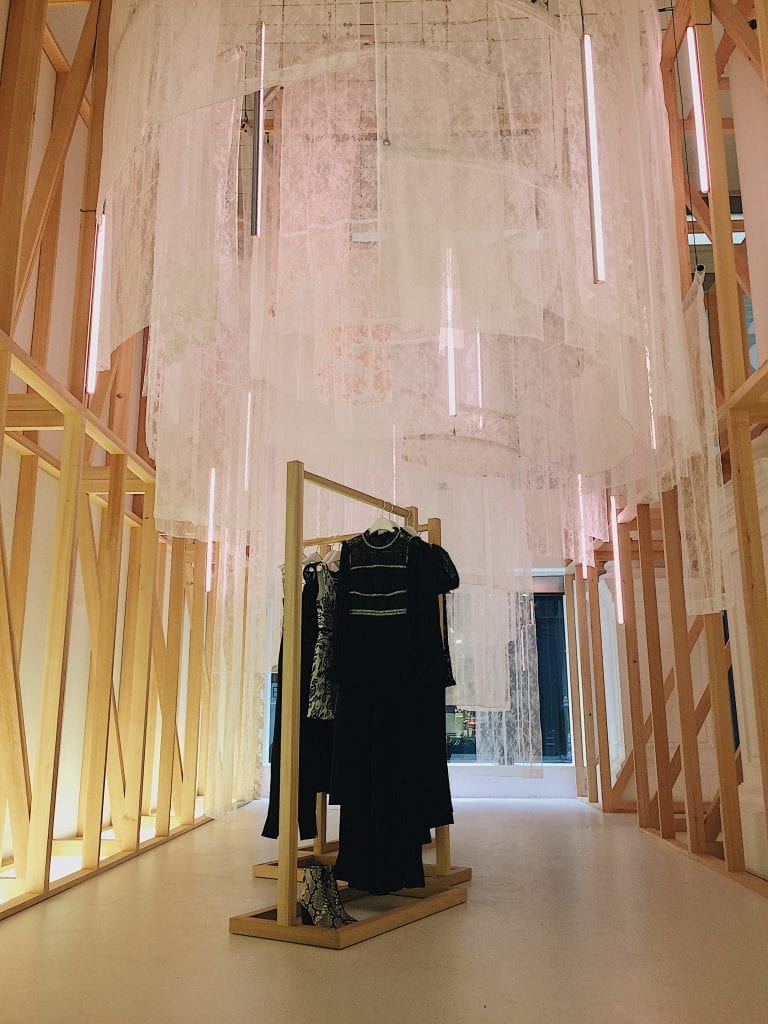 "Right now, utilizing web design and social media is the most effective way to bring pop-up store offerings and the brand experience to the digital world, especially during the pandemic, which has caused retail pop-up stores to lose their attraction," Chen said. "The question is: How can we continue to engage users without losing their interest in the brand?"
Chen admits that before completing the USP program, she had no interest in research, but she viewed the opportunity as a challenge to strengthen her research and design skills. Plus, Okken only augmented Chen's abilities throughout the process.
"This is something I never thought I could accomplish, but Professor Okken really challenged me to go beyond and helped me build my confidence as a designer," Chen said.
Okken, who has had Chen in several of her courses and completed her own research for the USP program as an undergraduate, was thrilled at the opportunity to work with Chen on her research.
"It was exciting to see her grow as she explored the world of research, and I was proud that she was not only able to earn one of the competitive slots with the USP, but also have the work published in the UF Journal for Undergraduate Research," Okken said.
Although the use of color may seem trivial to non-designers, Chen's findings are practical and relevant, Okken affirms. More and more, customers are gravitating toward online shopping over traditional malls or brick-and-mortar stores, even though there is still a need for the physical retail experience. Okken hopes this research will provide insight to practitioners and interior designers that can help in creating temporary spaces that leave a remarkable impact on customers. Findings such as theirs illuminate how design, construction and planning decisions impact our daily lives through creativity and a consumer-centric approach.