By: Kyle Niblett
Each week during Summer 2021, DCP will highlight its interns across the country. To be featured in this space, please email kniblett@dcp.ufl.edu.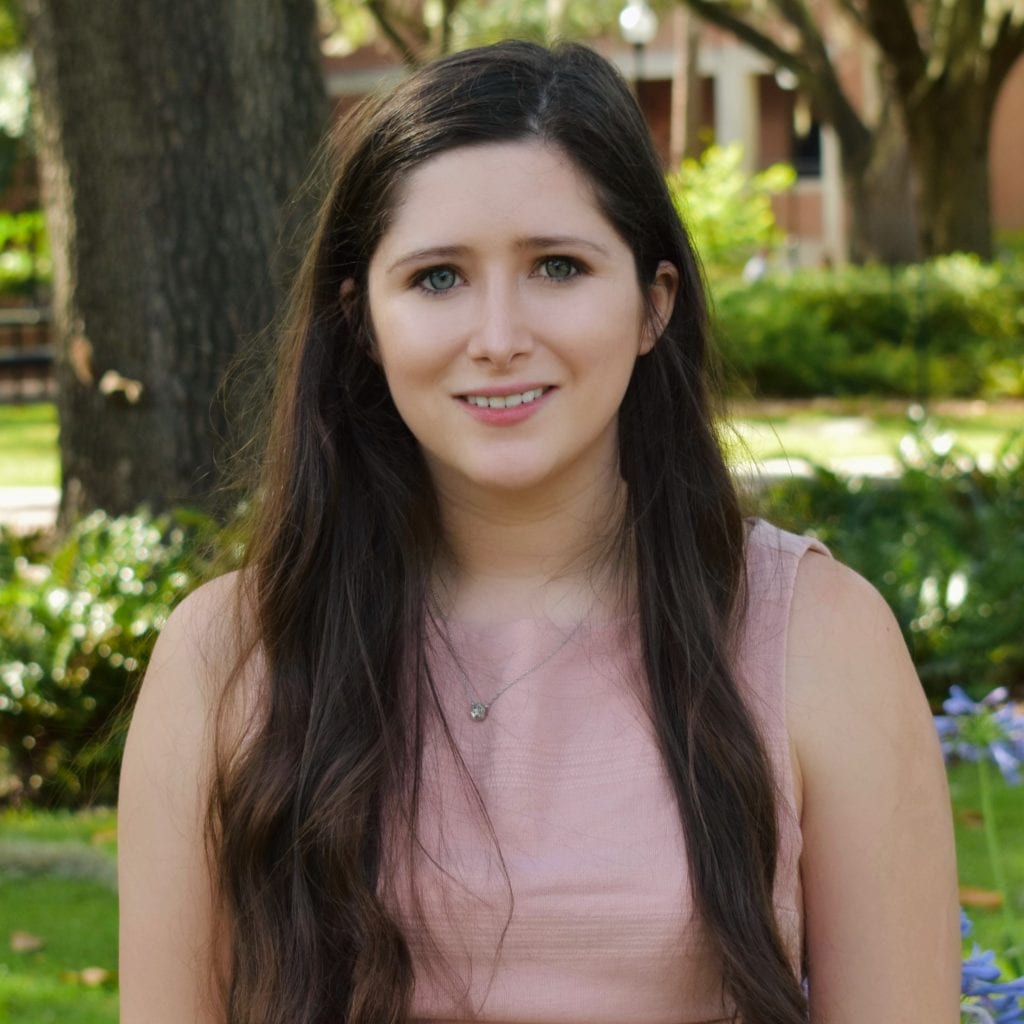 Some people spend their entire lives dreaming of working for the National Aeronautics and Space Administration (NASA). For University of Florida College of Design, Construction and Planning student Margaret George, she has already done it twice before graduation.
Scheduled to receive her degree in Sustainability and the Built Environment at DCP's August 7 commencement ceremony, George is currently spending her last semester at UF in Hampton, Va., as a NASA Solar and Meteorological Data for Energy and Agriculture Intern.
Last summer in her first internship with NASA, she researched sustainable blue-green infrastructure, which is an approach to urban flood resilience that takes advantage of the benefits of working with urban green-spaces and natural water flow. Part of that was coupling BGI information with providing shade for a certain part of the building she worked at.
"I think it is fascinating when we can find solutions that work for more than one problem," George said.
George has since focused on using POWER data to run multiple sustainability case studies to determine the usage of the website for LEED consultants. By writing nearly 70 pages of research, she has benefitted tremendously when it comes to her senior capstone project.
"My professor at UF told me I had to write 40 pages worth of research, but thanks to my internship I had the confidence I could complete it," George explained.
With a UF degree in hand at the end of this semester, George's dream is to one day be a technologist. She wants to base her research on how to implement the newest technologies.
"There is a ton of great innovations coming out, but it doesn't get moved to consumer markets," George said. "It seems like there are these amazing breakthroughs and then nothing is done with them. I would love to change that."
Q&A with Margaret George
What is the one thing you know now that you wish you would have known your first day at UF?
Do not be afraid to change your major. I started in engineering, then went to architecture and now I am graduating in sustainability and the built environment. All those tools, skills and knowledge blend really well with each other. It has made me a better candidate for grad schools and jobs. (Editor's Note: On June 28, George was informed she was accepted into Columbia for grad school. Congratulations!)
What would you tell prospective students who are thinking about attending DCP?
DCP as a college is great! There are not many programs for sustainability or SBE nationally, so there is this great niche you can get into and make a place for yourself. Also, I have come to learn this program is extremely well regarded when you are applying for grad school admission.
How did DCP prepare you for this internship?
I learned the perspective of a designer and their graphic/computer design programs. In sustainability, I have discovered the more nuanced proponents of buildings and what makes a design sustainable. I came to realize that good intentions in a build do not always work; and there needs to be another plan for sustainability efforts after construction.
How important is the DCP network of graduates across the globe?
As students we are repeatedly told it is all about who you know. I think that is particularly true, especially because architects and construction managers need sustainability consultants. The SBE program could be in liberal arts or engineering, but I think it is in DCP because of the connections the other disciplines in the college provide.
What has your favorite course/professor at DCP and why?
Hal Knowles is a great professor. I have taken multiple courses with him and all of them are fantastic.