By: Samarya Elliott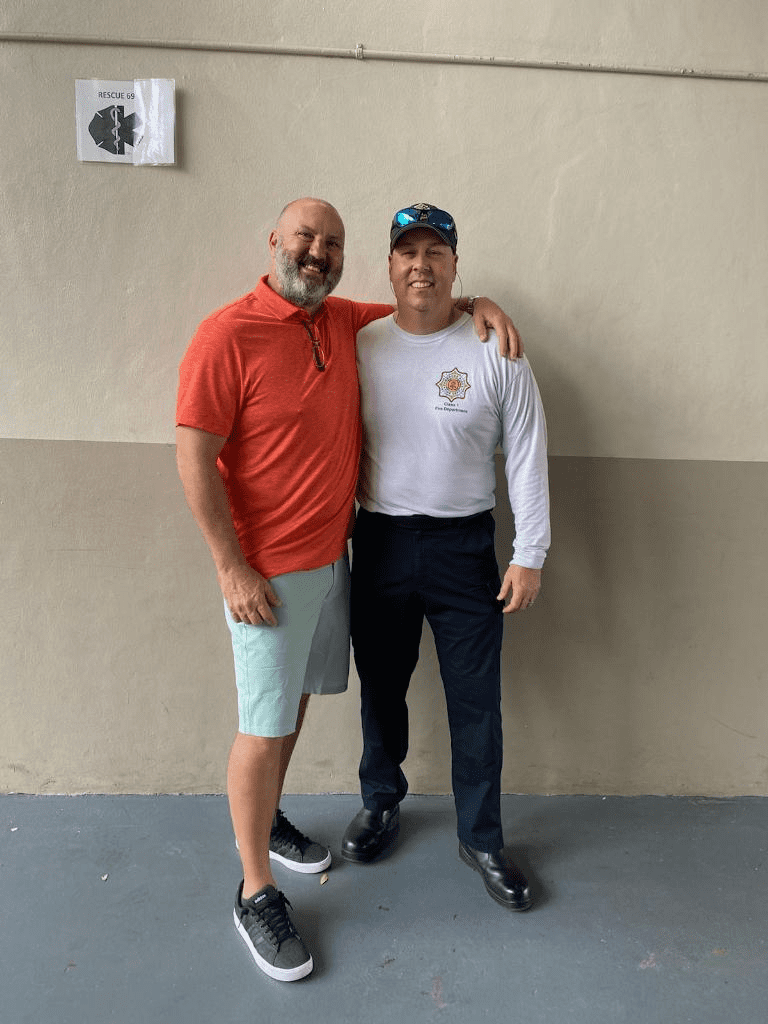 Determination, preparation, and hustle are three words that describe Kevin Martin's professional and academic journey that has led to accomplishing his dream of becoming a fire chief.
"I always wanted to be the fire chief," said Martin, who is scheduled to graduate this December with a M.S. in fire and emergency services. "I have always been a leader, so I started my journey very early."
Martin began his career at age 18 as a firefighter with the city of Pembroke Pines, Fla. He embarked on many humbling experiences that led to accomplishments, such as becoming a captain only six years into his career. At the time, this type of accomplishment was unheard of, as no one really was ever promoted to captain before 10 years of service. Achievements like this continued to push Martin closer to becoming a fire chief.
Martin also dedicated time to further his education while moving up the ladder in his professional career. Martin received his associate degree and became a Battalion Chief. Martin later received his bachelor's degree in organizational leadership while working as an administrative chief. At the time of receiving his bachelor's degree, Martin was well on his way to becoming a fire chief. At this point, Martin had to make a tough decision on this step. As a husband and father of three, he decided to put this dream on hold to make accommodations for his busy family.
Although the dream of being a fire chief was put on hold, that didn't stop Martin from accomplishing another dream of becoming a University of Florida student.
"It has always been a dream of mine to be part of the Gator Nation," Martin explained. "I always wanted to attend UF. I must give a shout-out to Keith Collins, one of my advisors. He kept grinding, he kept recruiting me and I finally said let me do it with permission from my wife. She said let's do it. Fast forward to now and I am two months away from graduating with my master's degree."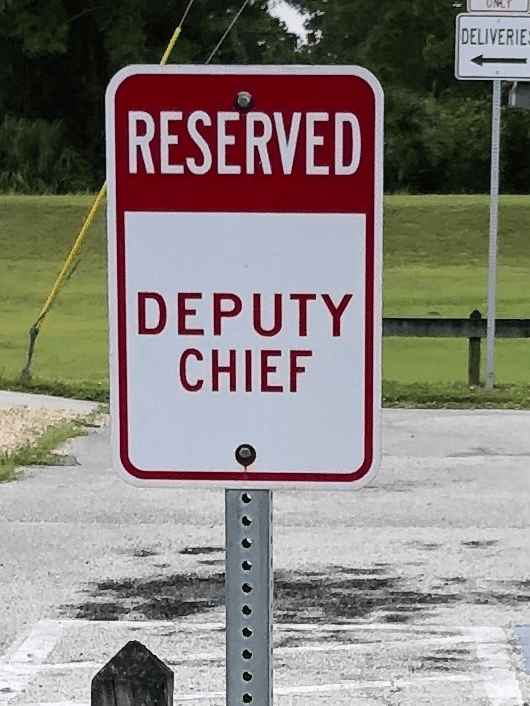 While enrolled in the first year of the FES master's program, Martin was set to retire in September 2020, but knew this wasn't the end of his journey. After 26 years in his current position, he still felt like he had more to give. His dream of one day being a fire chief raged inside of him, so he stepped out of his comfort zone by applying to places.
"Challenging myself as a 48-year-old man, I received the gift of a lifetime," Martin said. "I accepted my dream job when I was hired to be the deputy fire chief of the Palm Bay Fire Rescue Department in Brevard County, Fla."
Martin gives credit to the FES program for further preparing him for his dream job. He had the opportunity to gain knowledge from his instructors, who were all former deputy chiefs who taught courses focused on weather disasters, terrorism, nuclearism and homeland security. Martin described this program preparation as "invigorating," and brought knowledge into his new deputy fire chief role as a result of his hard work.
Just like his professional career, Martin faced great challenges in the FES program such as rigorous time-management skills that benefited him as a learning experience. The best memory Martin recalls is seeing the growth of the FES program from the time he started to his final semester.
"To be the 35th or 36th person from this program to graduate is an honor," Martin explained. "From January of 2020 when I started, we had less 10 people. Now, in my last semester, I believe we are up to about 20 people."
A great amount of knowledge goes into firefighting services and the FES program prepares students for the future of firefighting and public service. The experience Martin had in his courses and networking has motivated him to see beyond his role as a firefighter and want to do more. In closing, Martin's new goal is to lead his organization while being part of intertwining organizations such as FEMA, which is now a huge part of the industry.