By: Kyle Niblett
NEW YORK – Held inside the prestigious Century Club in the heart of New York City, nearly 100 distinguished alumni and friends of the University of Florida College of Design, Construction and Planning gathered Tuesday night for the inaugural Gator Gold Award event. The gala was sponsored by industry leader StructureTone and hosted by Cat Lindsay (BDES '86).
"It was exciting to meet so many new faces, while also connecting with alumni and friends who are so willing to invest in our students," Dean Chimay Anumba said. "The generosity shown tonight by all involved is yet another example that DCP is a student-centric college and we do everything possible to ensure our students' success."
Thanks to a silent auction featuring sculptures, artwork, signed sports memorabilia and more, DCP raised thousands of dollars for student-focused support. The dollars raised will go toward supporting student travel to conferences, study abroad programs, research and scholarships.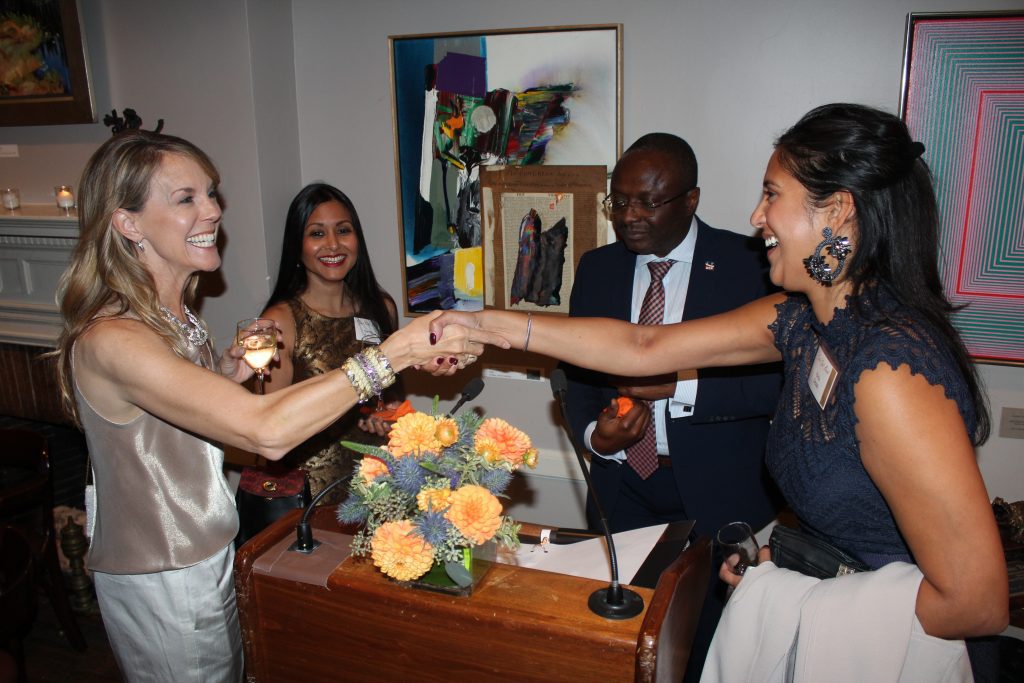 "These types of events really ease the nerves of someone who is just starting their career," said Isabella Guttuso, a graduate student currently enrolled in the UF School of Landscape Architecture and Planning. "Meeting everyone has been super inspiring because you see how the education at DCP has led them to success in New York City."
Sebastian Suarez, a student in the UF School of Architecture, agreed.
"Tonight's fundraising has helped broaden opportunities me and other students can have. Getting to meet all these graduates and all the different perspectives they bring to their disciplines has been great."
In addition, World Monuments Fund President Emerita Bonnie Burnham was named the inaugural recipient of the Gator Gold Award. The GOLD stands for Gator Outreach for Leadership and Development and creates a standard for the work DCP alumni and friends do to support the college and students. Not only does the award recognize a distinguished individual, but it is also an avenue for those who no longer live in Gainesville to support DCP students in their academic careers and future endeavors.
For 30 years, Burnham transformed the WMF into a worldwide conservation powerhouse, raising $300 million during her tenure and completing 600 projects in 120 countries. The mere presence of her at the event left many DCP faculty, staff and students in awe.
"We were delighted to honor Bonnie, who is one of the members on our Board of Advocates." UF Historic Preservation Program Acting Director Dr. Cleary Larkin said. "She is known the world over as an inspiration to everyone in the design and preservation profession."
Overall, the event was the culmination of several days in New York where DCP faculty, staff and students fellowshipped with members of the OneDCP family they don't normally get to see on a regular basis down in Gainesville.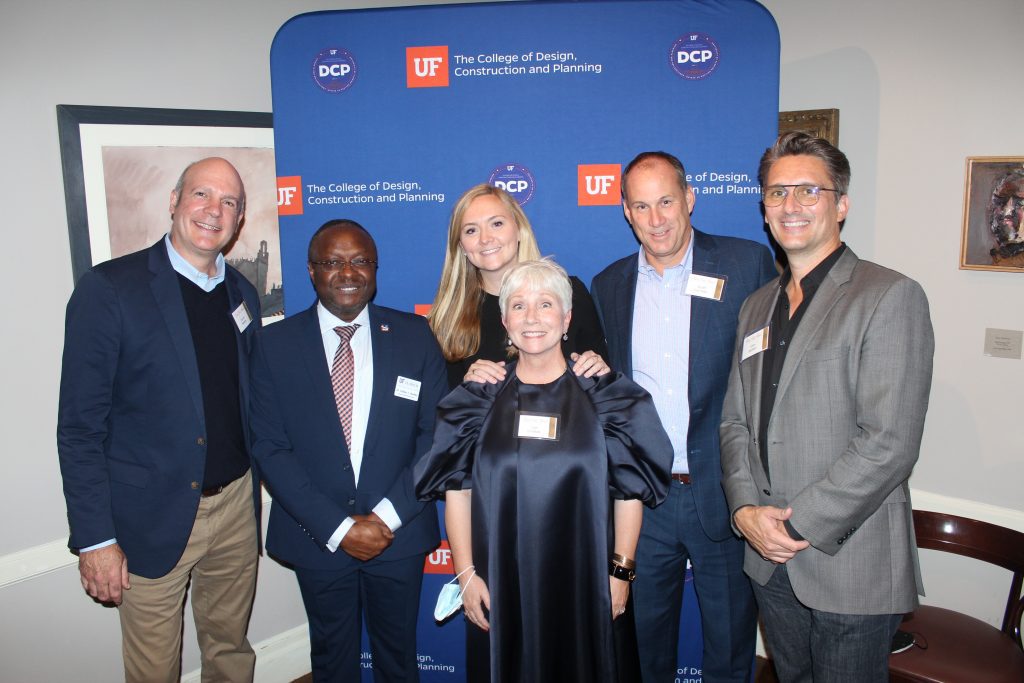 "Three quarters of these people I have never met before, so it is so nice to know there is such a large DCP community in New York City," two-time DCP graduate Dori Raskin (BDES '93, MARCH '96) said. "Whether it is New York, Chicago or Los Angeles, UF graduates are everywhere and that is a testament to the strength of DCP, the faculty and the programs offered."
For more information on DCP Alumni events, follow the college on Twitter, LinkedIn, Facebook and Instagram.