By: Kyle Niblett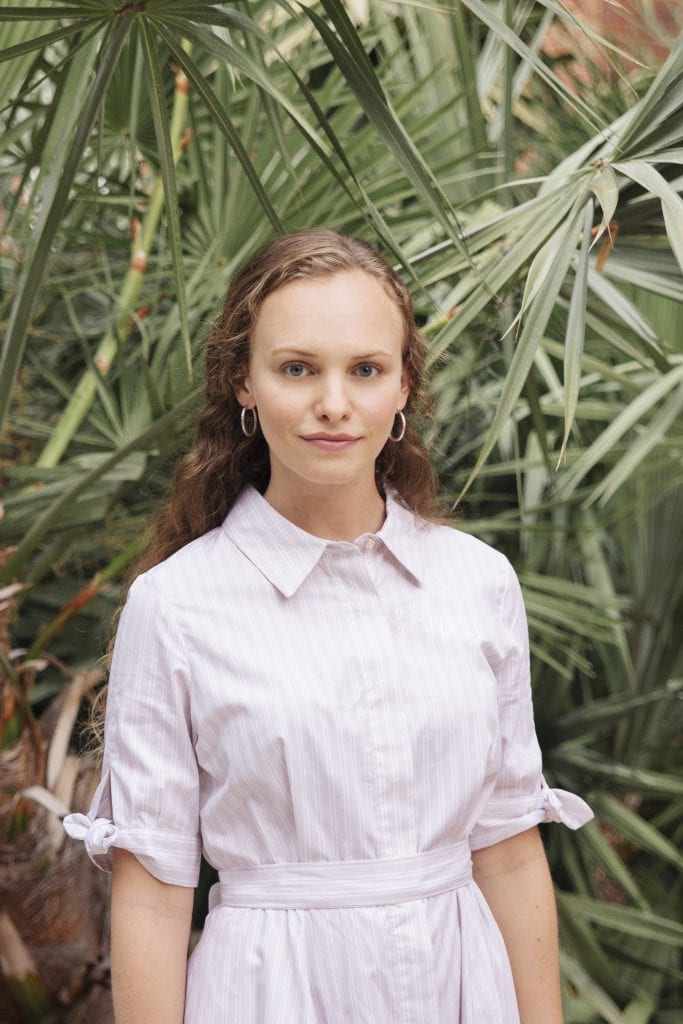 Each week during Summer 2021, DCP will highlight its interns across the country. To be featured in this space, please email kniblett@dcp.ufl.edu.
Looking to pay homage to the passionate creation of distinctive, innovative and inspiring environments, University of Florida Landscape Architecture major Isabella Guttuso is currently spending the summer as a landscape architecture intern at EDSA in Fort Lauderdale, Fla. A three-year member of the UF student chapter of the American Society of Landscape Architects, Guttuso is scheduled to graduate with her master's degree in Spring 2022.
During her internship at EDSA, Guttuso has spent time on AutoCAD work, toiled in Rhino modeling and created diagrams for final presentations. In addition to that, she has run calculations and done digital and hand rendering.
"The College of Design, Construction and Planning has prepared me well when it comes to real-world project parameters being applied to projects and encouraging multifaceted design as it relates to ecology and the human experience," Guttuso said.
The most rewarding part of her internship has been learning from such a supportive group of designers who want her to succeed. Despite starting at a high-profile firm like EDSA, the experience has provided a confidence boost in what she already knows, while also building on those skills thanks to supportive designers who are sharing what they know.
"At EDSA I have been learning where to put my energy, how to work efficiently and the tips and tricks that allow me to do that without compromising quality," Guttuso said. "This is especially important because clients are billed by the hour – so designers have to be efficient!"
Guttuso plans to apply what she learned at EDSA to her thesis project, and looks forward to working for a similarly-sized firm soon after receiving her master's following her last two upcoming semesters. Following ample professional experience at such a firm, she might also be interested in someday returning to the academic realm to be a professor.
Hopefully in Gainesville.
Q&A with Isabella Guttuso
What has been the most challenging part of your internship?
I would say the only healthy "challenge" has been training myself to balance quality with efficiency. When it comes to our own projects at DCP, I think sometimes as students we can get too deep into the task at hand and take too much time on something that doesn't need near as much energy put into it.
What would you tell prospective students who are thinking about attending DCP?
Find designers and firms that inspire you, not only for their graphics and style of work, but also for the work that they are doing. The key to success is finding inspirational projects.
What has been your favorite course or professor at DCP and why?
It is hard to choose a favorite class and nearly impossible to choose a favorite professor, because there are so many good ones. However, I think my favorite classes have been "History of Landscape Architecture," and "Planting Design."
What has been your favorite memory at DCP and why?
My favorite memory has been traveling to the Pacific Northwest twice with my classmates and professors.
What is the one thing you know now that you wish you would have known your first day at UF?
I wish I would have dual majored!
How important is the DCP network of graduates across the globe?
Networking with DCP graduates is incredibly important because the landscape architecture community is a close-knit field. I am still realizing how important (and easy) it is to make genuine connections and network with other landscape architects!