By: Kyle Niblett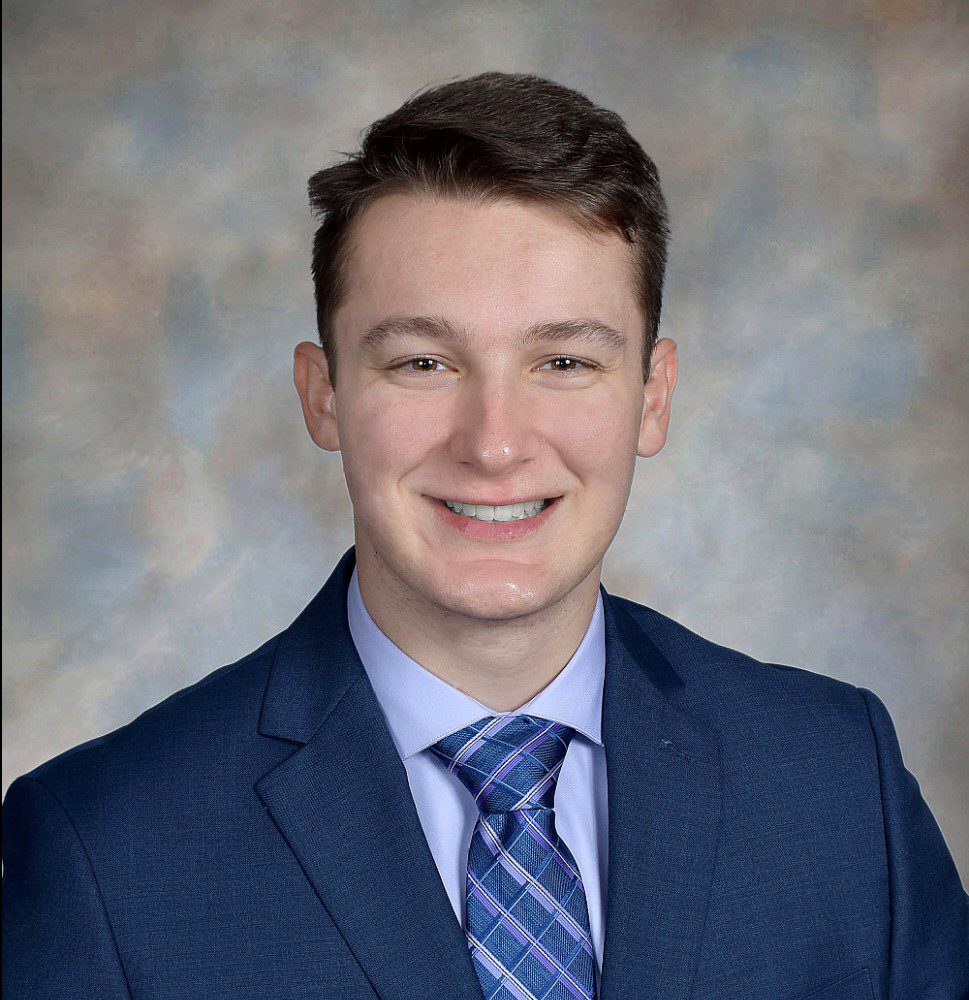 Since 1927, Barr & Barr has built a reputation as one of the nation's premiere construction managers thanks to a consistent pipeline of graduates from the M.E. Rinker, Sr. School of Construction Management. Their newest Gator employee is Jeremy Knickrehm, who currently serves as a project management intern in Tampa. The Spring 2023 graduate has been blown away with many things since arriving at the internship, first of which was the warm welcome he received from those that have already created a Rinker legacy.
"Just being at my internship for a few weeks has shown me how impactful the Gator Nation and the DCP Family networks can be," Knickrehm said. "When they say the Gator Nation is everywhere, they mean it."
With that OneDCP network comes the knowledge handed down from generation to generation, which has benefitted him tremendously.
"More than half of my workplace are Gator graduates, and more than a few of those Gators are from Rinker or DCP, which is a great blessing," Knickrehm explained. "The people above me have already experienced the things I'm going through in Gainesville and continually offer pertinent advice and guidance for my future. The Barr & Barr family are truly great people to work with."
The Gator Safety Professionals Club member has been leaning on fellow Gators to gain a better understanding of the details in projects he's working on, including Moffitt Cancer Center's Hospital Expansion. He has read plans for 10 stories of a complex hospital with ORs, complex copper and lead-lined MRI rooms, which was a large learning curve. When Knickrehm is not on a construction site, he works on things such as distributing and reviewing RFIs and submittals, or reviewing interior glazing types and schedules.
Coordinating site walks within Barr & Barr's OpenSpace progress tracking system and walking the entire site with a 360-degree camera to record progress has been the one constant responsibility in his position so far. This allows the owner and contractor to track progress and know where specific things are in the project, while also preventing an entire walk from being taken out if something goes wrong.
"The most rewarding part of the job so far has been the real-world experience I have gained," Knickrehm said. "You can learn a lot in a classroom, but to actually see things come together on a jobsite is so much different. Another part of being in the field is learning to understand how much collaboration and communication with your coworkers is required to get work done on a project."
Most Rinker students get their first internship the summer after their junior year, but as an incoming junior this fall, Knickrehm believes the field experience at Barr & Barr before he even hits the upper division will put him ahead professionally. On top of that, he will be able to apply concepts learned on the internship in the classroom.
Long term, his career goals are to become a superintendent or project manager in the Tampa Bay area.
Q&A with Jeremy Knickrehm
How has DCP prepared you for your current internship?
Professionalism and orientation classes have specifically helped the most. Thanks to Rinker I came into the position with a tremendous understanding of most construction terms and how to conduct myself in the industry. My time at Rinker has been extremely helpful and allowed me to quickly get up to speed on our projects, while simultaneously learning more in-depth skills to my toolkit.
What would you tell prospective students who are thinking about attending DCP?
If you were the kid growing up who was interested in how things work and always wanted to build things, construction management is the major for you. It is an interesting field with an overabundance of opportunities after graduation, especially in the state of Florida.
What has been your favorite course or professor at DCP and why?
My favorite course so far has been "Construction Materials" taught by my favorite professor, Dr. Aladdin Alwisy. His dad humor and overall kind demeanor really helped me. Thanks to Dr. Alwisy, I always came to class knowing I was in a good environment. Combine that with interesting class material, the course was definitely a great experience.
What has been your favorite memory at DCP and why?
I think my favorite memory at DCP is when I first decided to switch my major and join the college. I was originally an engineering student, but I found a much better fit and experience here at DCP. It was truly one of the best decisions I have ever made.
What is the one thing you know now that you wish you would have known your first day at UF?
I wish I knew how important it was to try and make connections at UF. I came to UF as a shy and introverted kid, and it took time for me to come out of my shell and be alright with meeting and collaborating with a lot of new people. What I learned quickly was the network you build at UF and the people you work with can heavily impact your life. I definitely wish I could go back and tell myself to be more open with meeting new people.