July 13, 2023
By: Kyle Niblett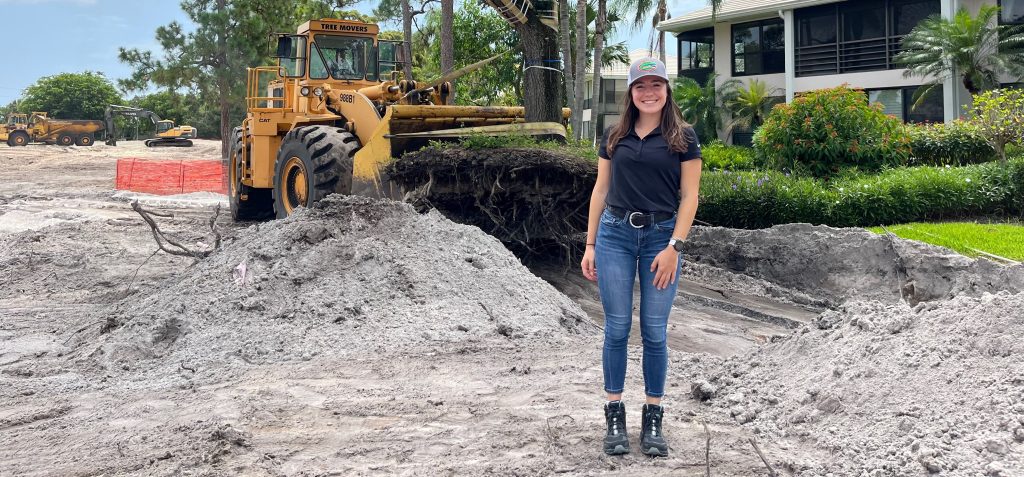 After helping move large oak trees on a on a golf course renovation project in Boynton Beach, Nicole Plunkett (BLAE '10) paused under the bright sun to reflect on something even brighter: her current intern Gabriella Gilliam.
"The display of excellence demonstrated by Gabriella during her internship has been nothing short of extraordinary, surpassing all conventional standards," said Plunkett, who is currently partner at Cotleur & Hearing. "The CH team feels truly privileged to have her with us this summer, as she consistently delivers exceptional value that not only elevates our projects but also exceeds the expectations set by our clients."
Currently scheduled to graduate from the University of Florida College of Design, Construction and Planning in the spring of 2025 with a degree in landscape architecture, Gilliam's goal is to follow in the footsteps of Plunkett. After all, in this year alone, Cotleur & Hearing was named one of the fastest-growing Gator-owned businesses in the world, Plunkett was named to UF's 40 Gators Under 40 and the Palm Beach North Chamber of Commerce named her the 2023 PBNCC Young Professional of the Year.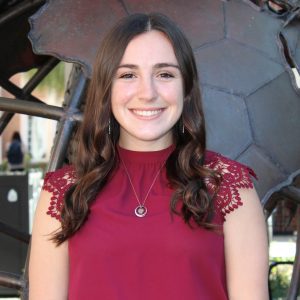 "What makes DCP so unique is the quality network of landscape architecture graduates around the world," said Gilliam, who back in Gainesville is a member of the UF Student Chapter of the American Society of Landscape Architects. "Talented professionals like Nicole make networking easy for us students as we can connect with others through our support system."
From client meetings to concept drawings, site visits to tree disposition plans, Gilliam is getting a real-world crash course in her discipline. Despite the newness in her internship, she credits her DCP professors for making her feel prepared for the moment at the Jupiter-based firm, which provides professional services in the disciplines of landscape architecture, residential landscape design/build, land planning, and environmental consulting.
"My studios taught me how to think and develop plans and form a reason as to why we design a certain way, while my design communications courses gave me plenty of computer-aided design (CAD) skills to be competent in the daily tasks of my internship," Gilliam said.
The most rewarding part of her internship has been building relationships with the award-winning team. Knowing so much more about what the day-to-day looks like for a landscape architect has been inspiring given the numerous tasks they take on daily. Perhaps her favorite activity is going on site visits, interacting with clients and touring the properties, such as Quail Ridge Country Club in Boynton Beach.
"These visits help me better understand the sites and ultimately lead to better designs," Gilliam explained. "One of the highlights of my internship is coming back to the office from a site visit, busting the markers out and designing beautiful spaces! I love seeing what my peers and I can create for someone and bringing it to life with some color and creativity."
That creativity is why Plunkett and the rest of the Gators at Cotleur and Hearing are banking on Gilliam to be the next Gator great in landscape architecture.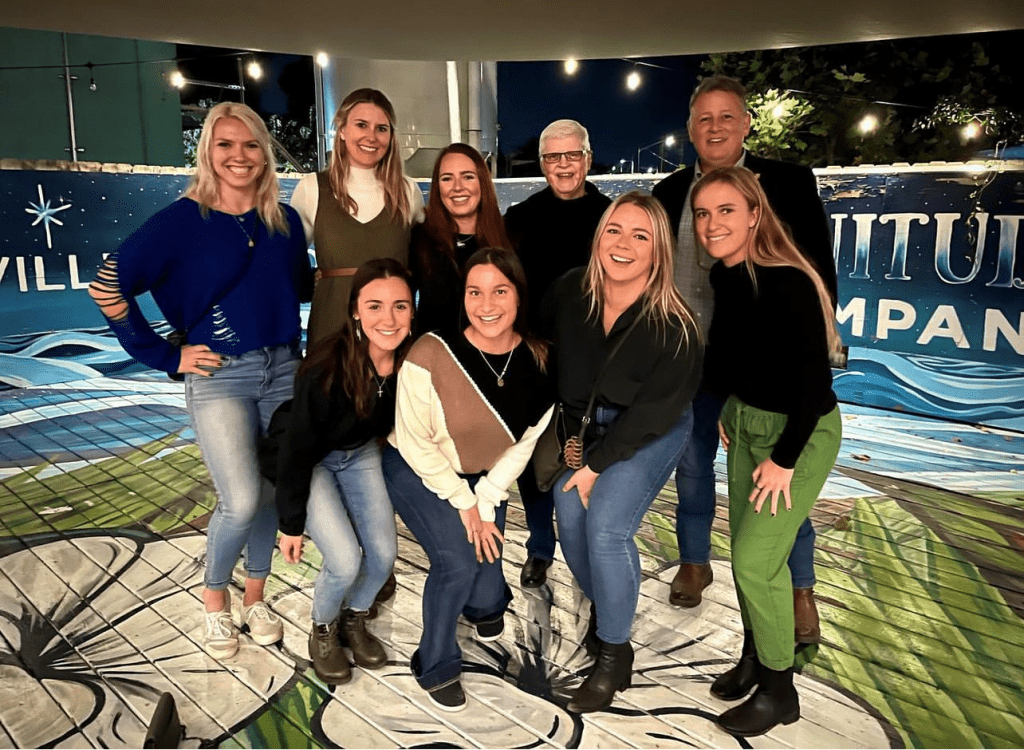 Q&A with UF Landscape Architecture Student Gabriela Gilliam
What would you tell prospective students who are thinking about attending DCP?
"DCP is unlike any other college at UF. You really build a family and community while being a student in this program. It is also a really fun atmosphere. All of the professors are amazing and want to help you through each course. They do a great job taking each student out of their comfort zone and preparing them for the future."
What has been your favorite course or professor at DCP?
"So far, my favorite course has been planting design studio. We learned so much about plant palettes and the way plants work together and how that can heavily influence a design. It brought a depth to our projects and assignments that we did not have in our first studio. It was such an interesting and fun class taught by Dr. Gail Hansen and Jiayang Li. We were also able to design landscape plans for two real projects; one for a botanical garden at University of North Florida, and the other a community in Yulee, Florida called 'Wildlight.'"
What has been your favorite memory at DCP?
"My favorite memory at DCP thus far has been the Miami field trip last fall. We had such a fun time touring Vizcaya and other parts of the beautiful city, and I feel like our cohorts really came together even more then. The field trip was awesome, and we were able to visit a lot of projects in just a short amount of time."
What is the one thing you wish you would have known on your first day at DCP?
"I wish I would have known how amazing the DCP community is. It extends far beyond the studio and campus and is a great resource for students to connect with professionals and ultimately become good friends with them. I had no idea that I would be going to so many events this past school year with landscape architects and designers from all over the country. There have been so many people who I have met throughout this year that have already impacted my professional and personal life."