By: Kyle Niblett
A total of $10,000 was awarded to University of Florida students this past Tuesday at the Spring 2022 Witters Competition hosted by the College of Design, Construction and Planning. Created in 1993 and endowed by Arthur G. and Beverley A. Witters, the annual contest was created to offer students from each DCP discipline as well as the Herbert Wertheim College of Engineering an experience to work with different disciplines before they graduated.
Taking home the grand prize of $4,000 was Group 1, which consisted of Marialejandra Chaparro (Interior Design), David Jensen (Landscape Architecture), Frank LaPuma (Architecture), Mark Mahady (Construction Management), Jonathon Micali (Civil Engineering) and Thomas Slay (Architecture).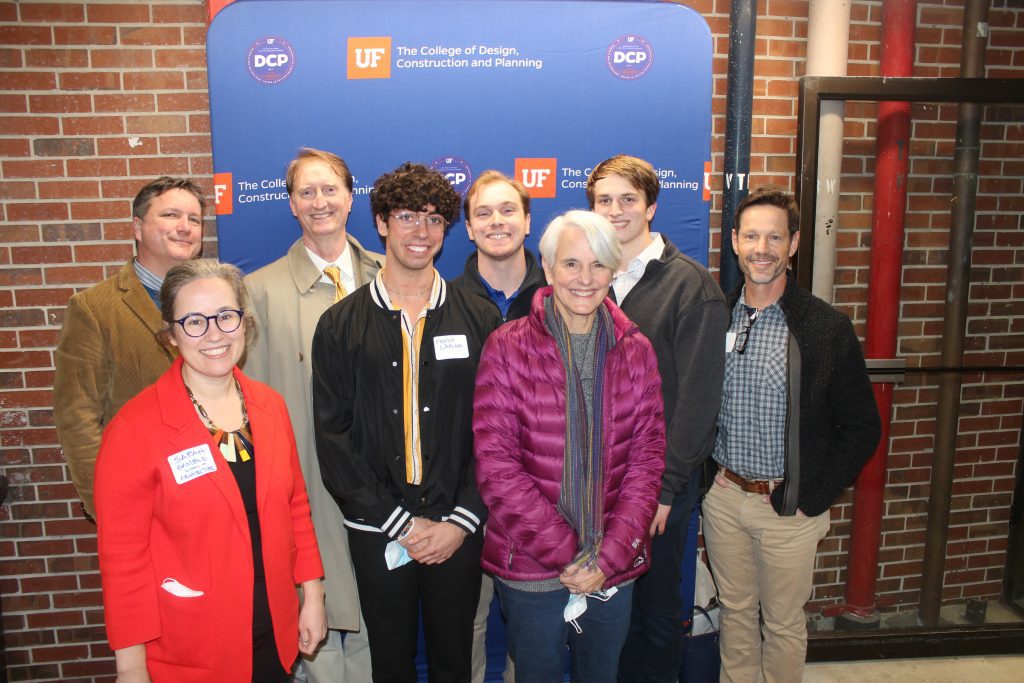 Tasked with conceptualizing a Live-Work-Play concept from the present to 2050 in Alachua County, the team presented "The Nest," Alachua County's newest natural intervention designated for both go-generational and an enriched public experience for Gainesville residents. The team was judged for its ability to develop innovative, sustainability-focused, climate change responsive community-centric approaches to planning, landscape architecture, development, architecture, engineering, interior design, and construction.
With all 10 teams being forced to consider how we live, work, play and go about our daily lives, judging the competition was not easy. However, the judges voted it was Group 1 who re-thought and re-defined what we know about precedent and came up with the best prototype for the neighborhood of the future.
"It was amazing to see so many engaged students grappling with so many issues that are really prevalent in Gainesville," said Sarah Gamble, who is a UF School of Architecture Assistant Professor and served as one of the judges. "We saw their enthusiasm, spirit of collaboration and great design skills as they took a project from that vision and planning to construction."
Rounding out the judges were: Peggy Carr, Jeffrey Hays, Sean McLendon and Tucker Ryals.
More than 100 students, faculty and friends attended the final presentation at the DCP Gallery. It was the first in-person gathering for the competition since 2020.
A special thanks goes out to the following members of the Witters Competition Organization Committee for making the entire event possible:
Eric Du, ESSIE
Mike Montoya, ARC
Hal Knowles, SBE & URP
Huiqing Kuang, LA
Genesis Okken, IND
Robert Ries, CM
Hakan Arslan, Fulbright Scholar, CM
Abdol Chini, Dean's Office (Ex-Officio)
Joey Mazzaferro, Dean's Office
Liz Hauck, Dean's Office
Grand Prize Winner ($4,000)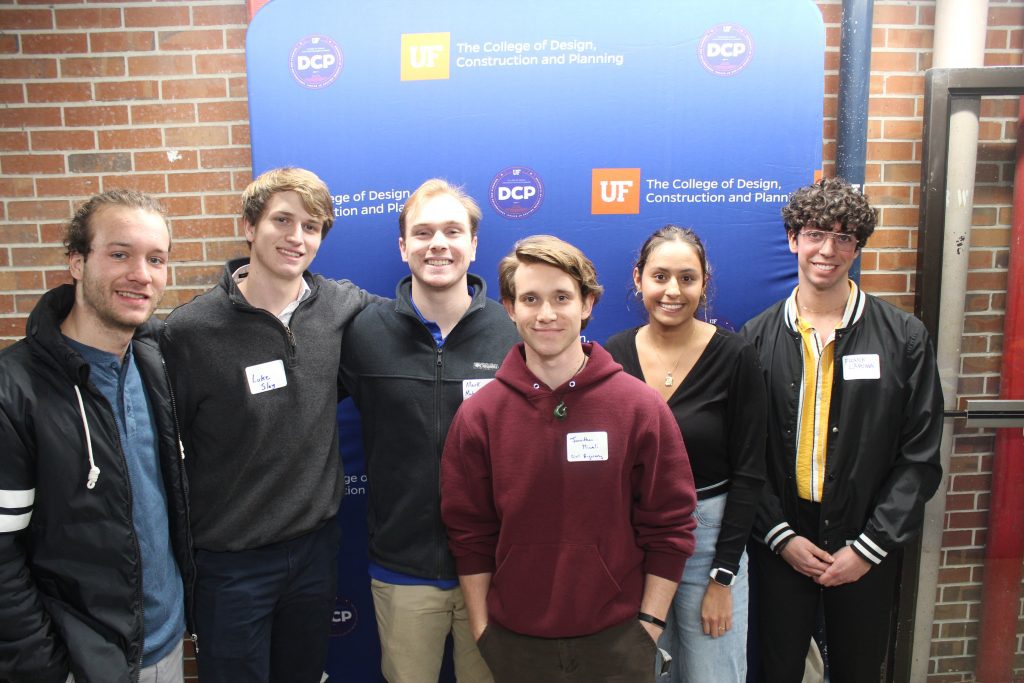 Group: 1
Project Name: The Nest
Members: Marialejandra Chaparro (IND), David Jensen (LA), Frank LaPuma (ARCH), Mark Mahady (CM), Jonathon Micali (ENG) and Thomas Slay (ARCH).
Discipline Winners ($1,000 Each)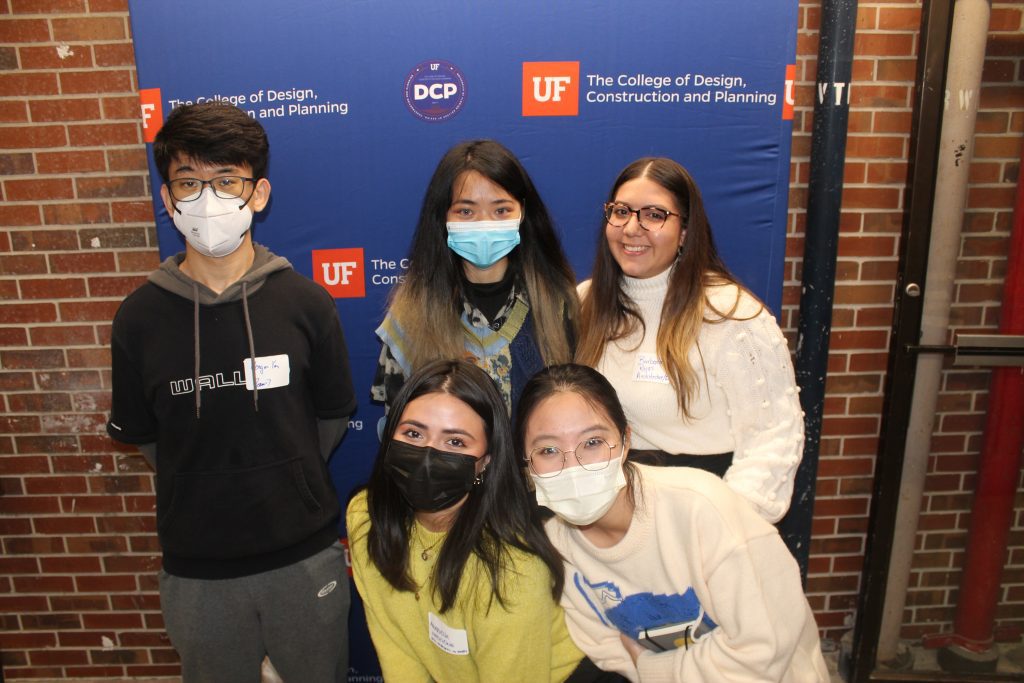 Discipline: Architecture
Group: 7
Project Name: Aqua Tent
Members: Jing Li (ARCH), Anabella Marrone (ARCH), Barbara Rojas (???), Heting Wang (URP), Hengxu You (ENG)
Discipline: Engineering
Group: 5
Project Name: Nest Town
Members: Shannon Brixner (ARCH), Maleigh Carpenter (ENG), Sabrina Dugan (SBE), Angelina Gavrina (IND), Nathanael Griesdorf (CM), Oluwatoyin Lawal (ARCH)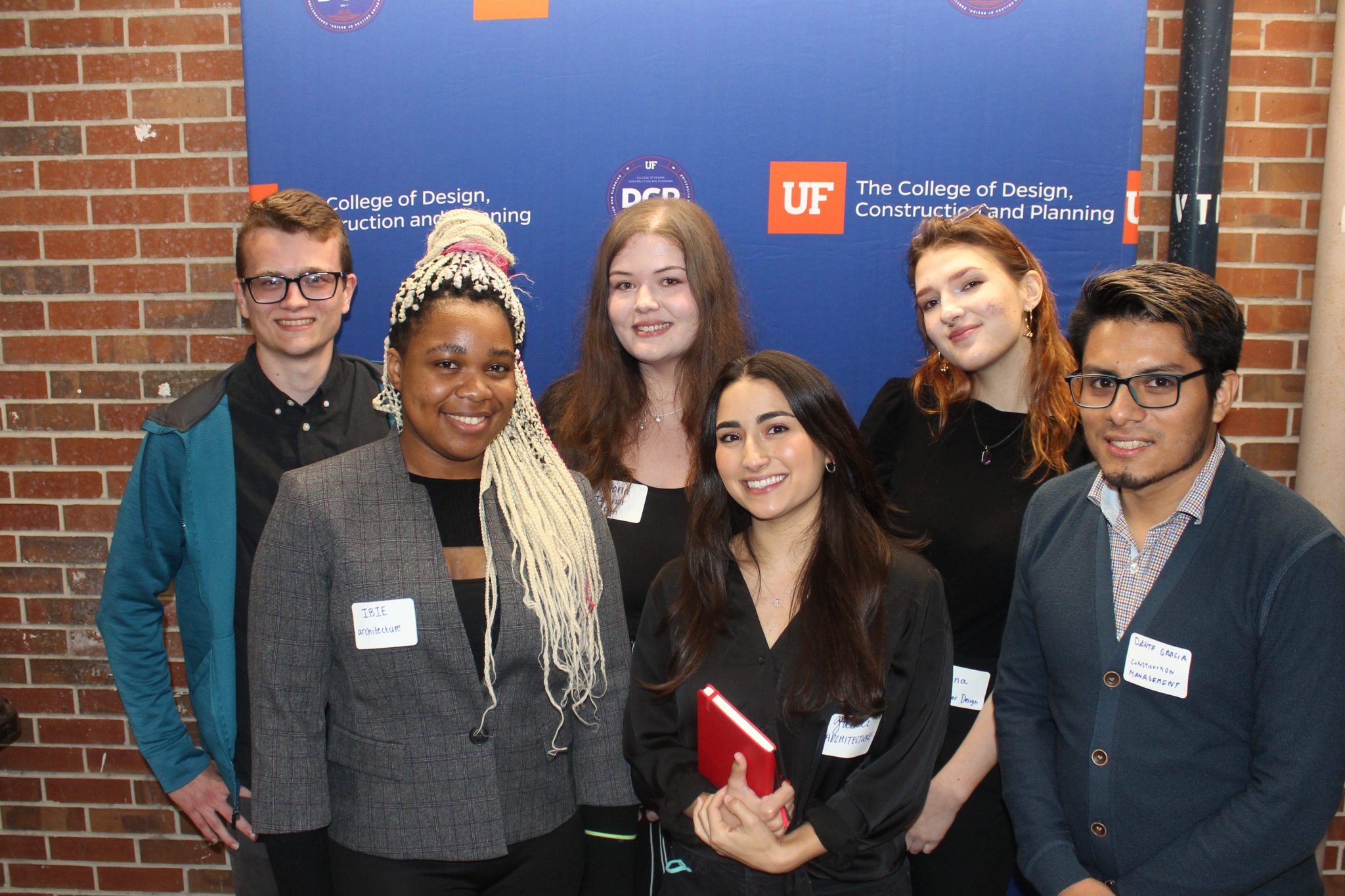 Discipline: Interior Design
Group: 10
Project Name: RE [GEN]
Members: Dante Garcia (CM), John Hedman (ENG), Ibiebeleme Opuso-Jama (ARCH), Anna Zamolodskaya (IND), Victoria Zeigler (IND), Jackie Zuckerbrod (ARCH)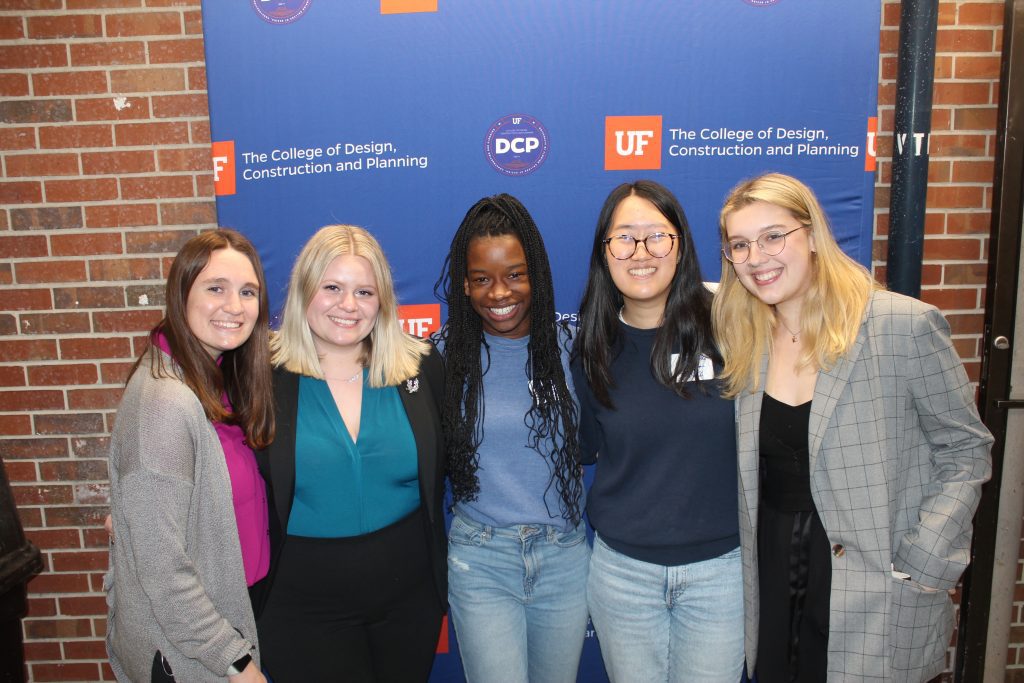 Discipline: Landscape Architecture
Group: 2
Project Name: The Lineage
Members: Kirsten Haughey (ENG), Joyce Ng (ARCH), Niah Pierre (ARCH), Alex Portnoy (URP), Ayden Rinkus (IND), Aubrey Tews (SBE)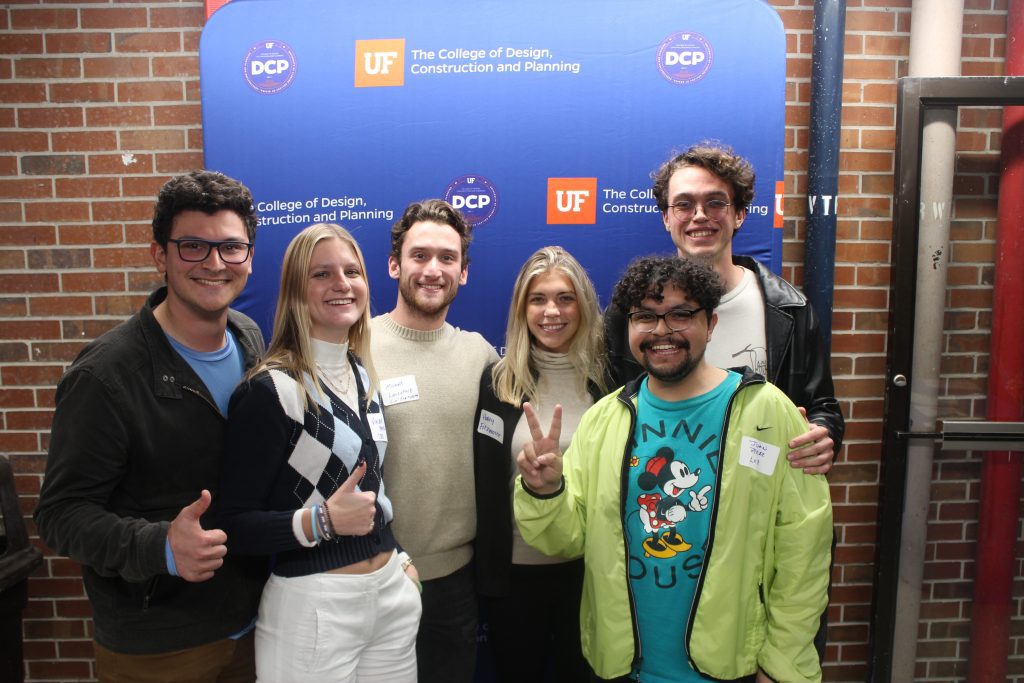 Discipline: Sustainability and the Built Environment
Group: 8
Project Name: Re-Charge
Members: David Block (ENG), Haley Fitzwater (CM), Michael Laventure (ENG), Eaden Murphy (SBE), Juan Perez (LA), Vivian Powell (SBE)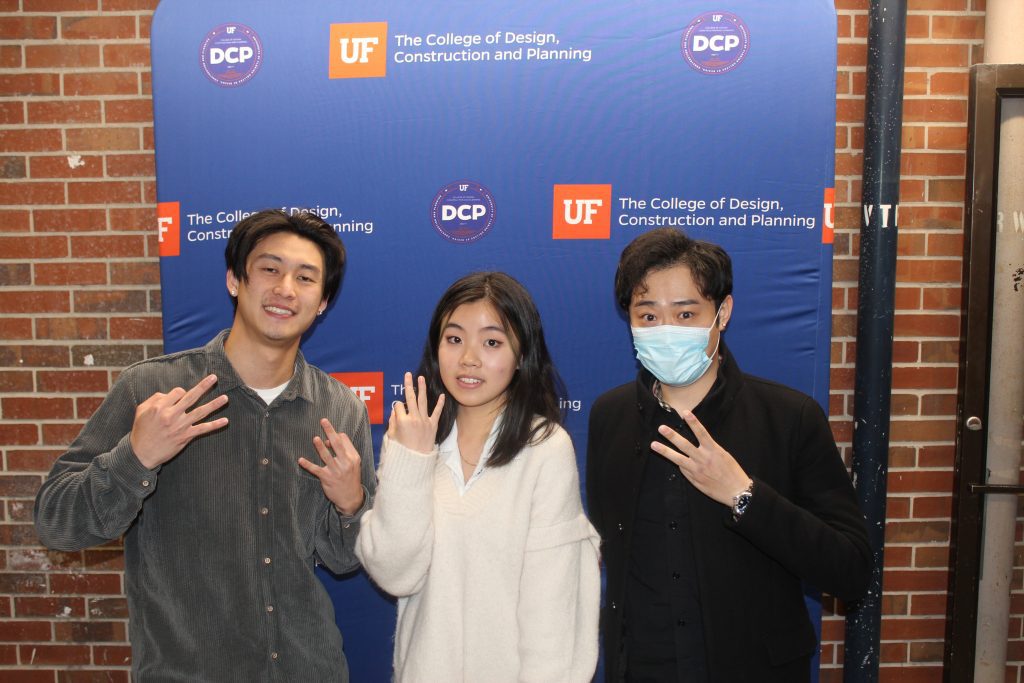 Discipline: Urban & Regional Planning
Group: 3
Project Name: Duval & East University Ave. District
Members: Zeyuan Jin (ENG), Yanghe Liu (URP), Yanchi Song (ENG), Kai Wang (ARCH), Yake Wang (ARCH), Yanni Xu (LA)
SHARE ON SOCIAL MEDIA