By: Kyle Niblett (April 8, 2022)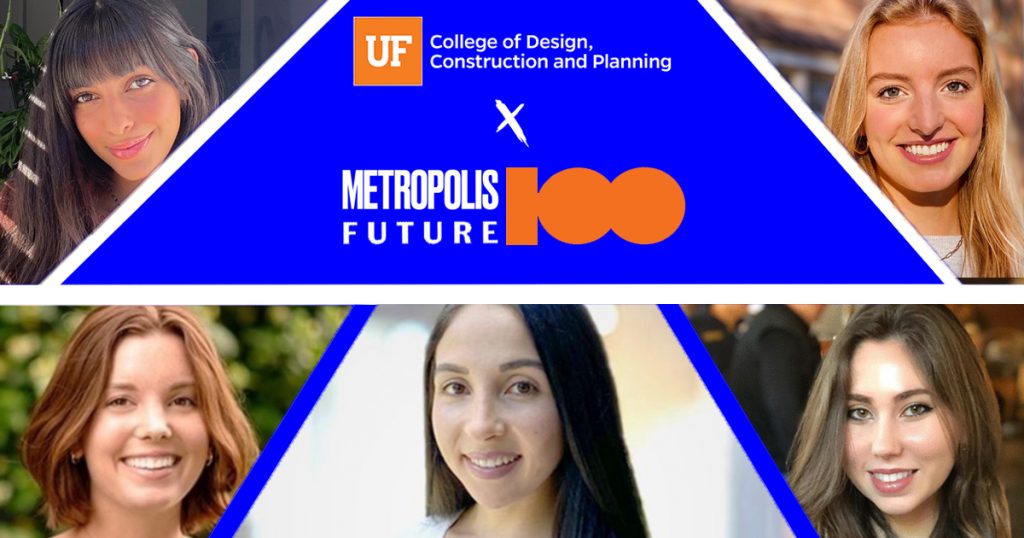 Five University of Florida Department of Interior Design students from the College of Design, Construction and Planning were recognized as part of the 2022 Metropolis Future 100. As a popular architecture and design trade publication, recognition from Metropolis puts these design students in the sightline of a lot of top A&D firms. The Future 100 list honors the top graduating architecture and interior design students in the United States and Canada, with part of the competition process including the submission of their design portfolios.
The Gators recognized on the list were: Daniela Mujica La Rotta, Nicole Puente-Solis, Morgan Dimoush, Abbey Kunselman and Sarah Lobo. The five total interior design students tied for second-most by any school in the country.
Colleges with Most Interior Design Students Named to Metropolis Future 100
7 – Savannah College of Art and Design
5 – University of Florida
5 – University of Texas
4 – Virginia Tech
3 – Fashion Institute of Technology
3 – School of Visual Arts
"We have such talented students, and it makes our department proud to see these graduates being recognized at a national level," said DCP Instructional Assistant Professor Genesis Okken, who nominated all five talented honorees. "We expect to see great things from them as they embark on the next stage of their professional careers."
For 40 years, Metropolis has been the architecture and design industry's most compelling storyteller. Each issue contains stories that link design to evolving cultural trends, from big data to the maker movement. In their print and digital editorial coverage, virtual and in-person events, awards programs, and advocacy initiatives, they speak to the future of architecture and design. These 'Future 100' are going to be the change-makers of tomorrow.
VIEW THEIR WORK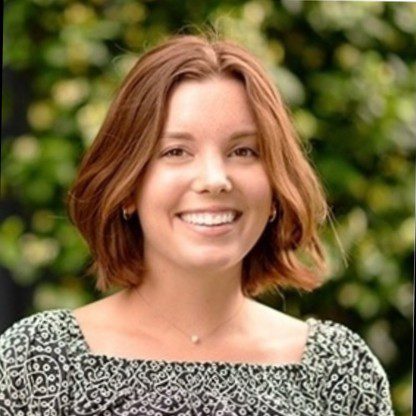 Morgan Dimoush – "I believe every space is a blank canvas," writes Dimoush. It's an apt sentiment for a young designer who displays a firm grasp of color and composition in renderings, floor plans, and mood boards.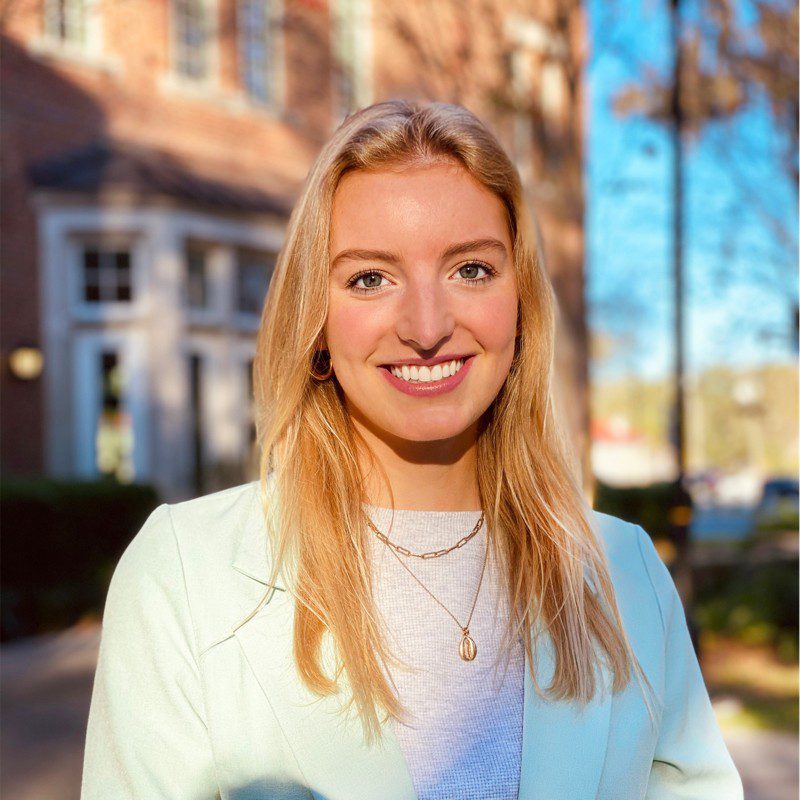 Abbey Kunselman – Kunselman's design philosophy is centered on ideas of joy, ease, and storytelling. Dedicated to human-centered design, she believes that when it comes to interior design, function and beauty go hand in hand.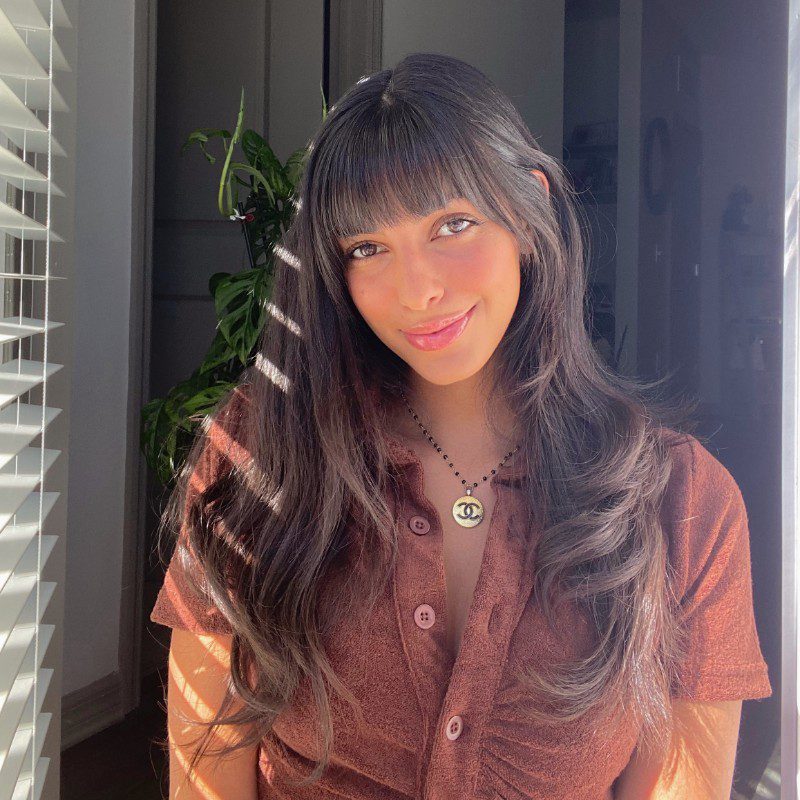 Sarah Lobo – "Design affects how people feel, move, and breathe," Lobo writes. With this in mind, the projects in her portfolio explore play, color, and the emotional impact of interior design.
Daniela Mujica La Rotta – Mujica's visions of "in-between spaces" for hybrid work and toy stores that "encourage learning" reveal her strong research skills and honed studying political science and international affairs as an undergrad.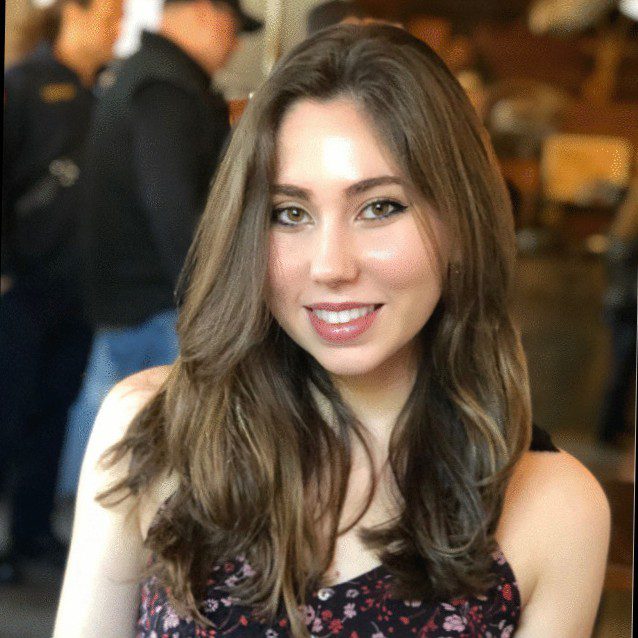 Nicole Puente-Solis – A desire to serve her surrounding community informs Puente-Solís's contributions to a team portfolio of biophilic public and workspaces.