By: Kyle Niblett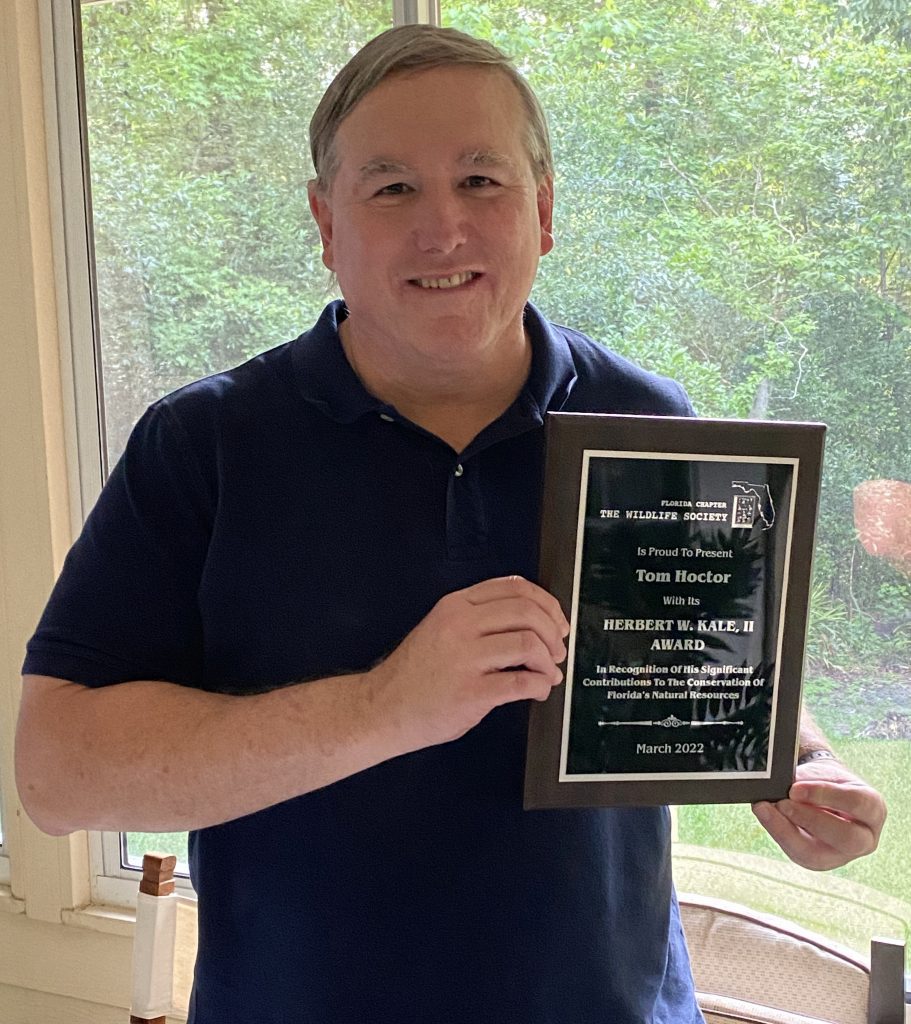 University of Florida Center for Landscape Conservation Planning Director Dr. Tom Hoctor was named the recipient of the 2022 Herbert W. Kale, II Award, the Florida Chapter of the Wildlife Society announced the first week of April. The award was created in 1996 to recognize individuals who have demonstrated an ability to balance effective wildlife advocacy with the practice of wildlife biology and who have made a significant contribution to the conservation of Florida's natural resources.
"I greatly appreciate this award from the Florida Chapter of the Wildlife Society," Hoctor said. "I am honored to join my mentor, Larry Harris, my friend and colleague, Dave Maehr, Reed Noss, and all of the other award winners who have done so much for Florida conservation science and policy."
READ MORE: From Harvard football to saving the Sunshine State, Tom Hoctor deserves all praise
The DCP Research Associate Professor was recognized for his work on the research team that in 1995 developed a statewide trail known as the Florida Ecological Greenways Network (FEGN). This network also connected intact landscapes of conservation lands across the Sunshine State. The FEGN eventually gave birth to an education and outreach campaign known as the Florida Wildlife Corridor Project, which increases awareness and fosters action to protect the most important wildlife corridors in Florida.
"Having scientists willing to engage in the policy process is essential, because they have the knowledge to ensure that we make sound protection and management decisions to effectively protect our natural resources for a sustainable, resilient future," Hoctor explained. "This honor is a great but rare example of an effort to recognize the work of scientists willing to engage in policy processes that need a solid foundation in sound, up-to-date science."