By: Kyle Niblett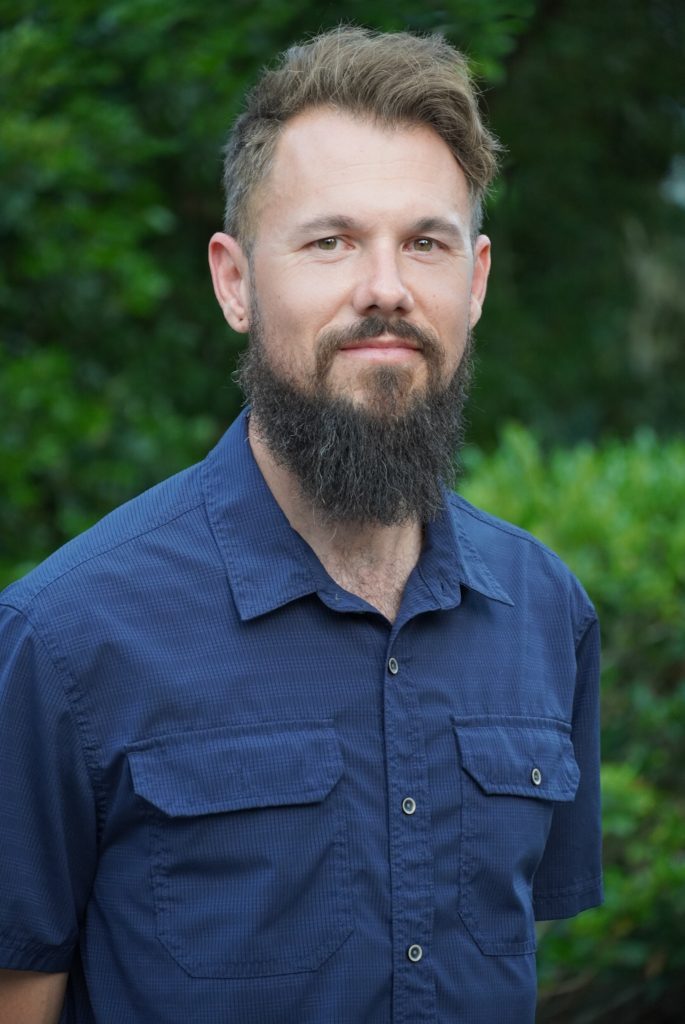 Wesley Lewis (BLAE '18) was named the winner of the 2021 University of Florida Landscape Architecture Distinguished Service Award, the College of Design, Construction and Planning announced Monday. The award is given annually for one's contributions to the department and their work with students.
"I am so honored to receive this award," said Lewis, who is currently a landscape designer and project manager of residential construction at JAM Construction. "It makes me happy to be able to give back to DCP and help enrich the student experience."
Lewis was honored following his work with students in DCP's Design Implementation course (LAA 4450). The course is taught by UF Department of Landscape Architecture Associate Professor Kevin Thompson. Thompson credits Lewis' kindness and patience for being able to connect instantly with the students and leave a legacy on them, the program, and the Gainesville community as a whole.
"As a local designer and project manager, Wesley has honed his skills as a respected craftsperson and has been eager to share his enthusiasm, insight and experience with the students in our program," Thompson said. "His dedication to the craft of design has both inspired and empowered our students to rise above themselves and the constraints of their traditional training. His contributions have been a gift to the students, the UF Landscape Architecture program and the entire Gainesville community.
The founder of landscape design firm Wild Aspect, LLC based out of Gainesville, Fla., Lewis' previous work has included everything from saunas and steam rooms in New York City to residential gardens and urban farm projects across the Sunshine State. At the core of his design philosophy is a desire to create intersections between people, food, and landscape. His work seeks to reveal the historic and existing edible plants of a place and reimagine ways in which they can be a part of the human experience.
"The world is being positively reshaped by the agency of landscape architecture and it is truly exciting to be a part of it," Lewis said.