By Kyle Niblett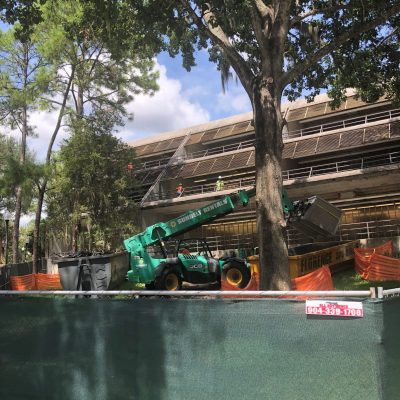 This past summer, the University of Florida Board of Trustees approved the College of Design, Construction and Planning's exemption request to install a new roof on the architecture building, along with repairs of the building's south-side studio balconies. Construction began Aug. 5
"We are grateful to the University administration and the Board of Trustees for supporting the envelope repairs to the Architecture Building," Dean Chimay Anumba said. "We remain committed to providing the best facilities and resources for our students, faculty and staff despite the constraints of the global pandemic."
Infused by a host of DCP graduates, KMF Architects out of Orlando and construction managers Stellar have overseen the four-month project.
One of the options on the table was for the studios to remain partially open during construction, with balconies being repaired one floor at a time. Since the majority of DCP classes are online this semester due to COVID-19, and the aforementioned option not projected to be completed until April 15, 2021, the DCP College Administrative Council made the decision to close all studios so construction on all 21 balconies could occur simultaneously.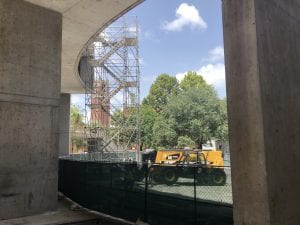 As a result of choosing the second option, DCP has significantly lessened its impact on students, requiring less physical separation between student population and workforce. Due to this, there are reduced construction costs for overhead and general conditions. The project will also conclude three months earlier (Jan. 5, 2021) than the first option.
"With many DCP alumni working at both companies, the collaboration between KMF and Stellar is a prime example of what 'One DCP' is all about," Anumba said. "These renovations and repairs are just the tip of the iceberg when it comes to our vision for facility enhancements in our college."