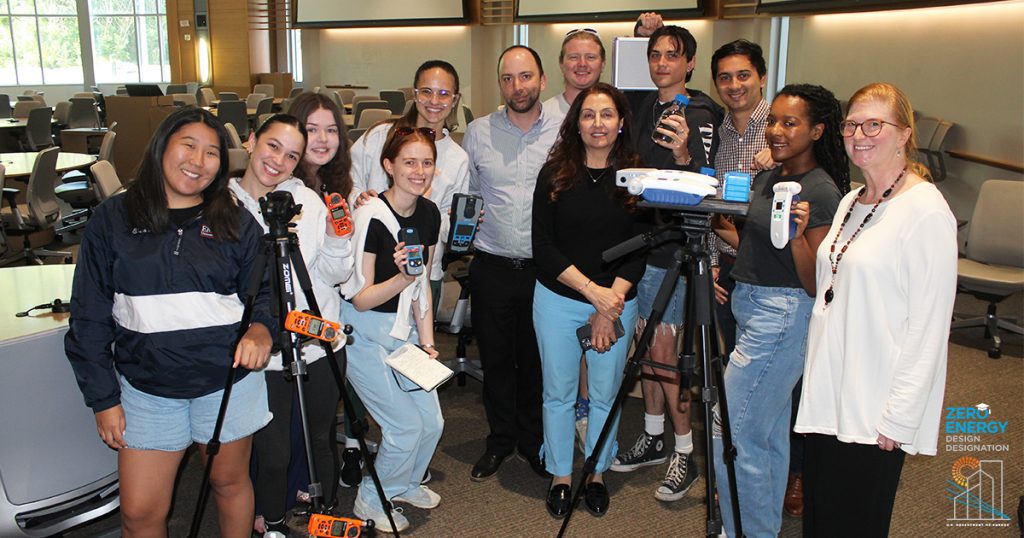 October 16, 2023
By: Kyle Niblett
Held within the University of Florida College of Design, Construction and Planning, the Sustainability and the Built Environment Program received a 2023 Zero Energy Design Designation, the U.S. Department of Energy announced this past month. The SBE program is one of just 22 leading educational programs in the country to be awarded with the honor, which distinguishes post-secondary academic programs that teach the latest zero energy design best practices to students and require them to apply those building science concepts in projects.
"On behalf of UF, we are honored that the U.S. DOE has recognized DCP's commitment to provide students with a greater understanding of the enduring impacts their design choices have on the built and natural environment," said Bahar Armaghani, director of DCP's SBE program.
The news comes less than a decade after DCP established the first LEED Lab course at UF, which bridges the gap between the education and operation arms of the university and makes UF a laboratory for learning. In LEED Lab, students participate in the entire LEED for Building Operations and Maintenance (LEED O+M) process, choosing one building on UF's campus that they work toward certifying themselves. In the process, students master green building concepts, gain hands-on experience, and learn valuable skills applicable to any professional field.
"To meet our goals in the fight against climate change, our buildings professionals must be prepared to design and construct high-efficiency, resilient buildings," said Mandy Mahoney, director of the U.S. DOE Building Technologies Office. "The institutions we recognized are preparing students for 21st century buildings careers. Their graduates will be on the front lines in our fight against the climate crisis and ensure we all have a clean energy future to look forward to."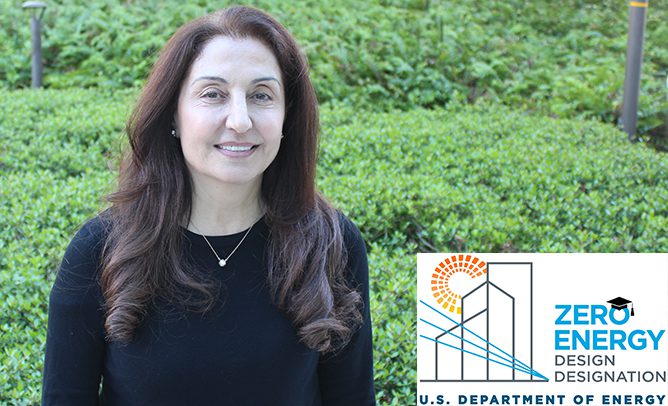 Bahar Armaghani, director of DCP's SBE program