By: Kyle Niblett

Each week during Summer 2021, DCP will highlight its interns across the country. To be featured in this space, please email kniblett@dcp.ufl.edu.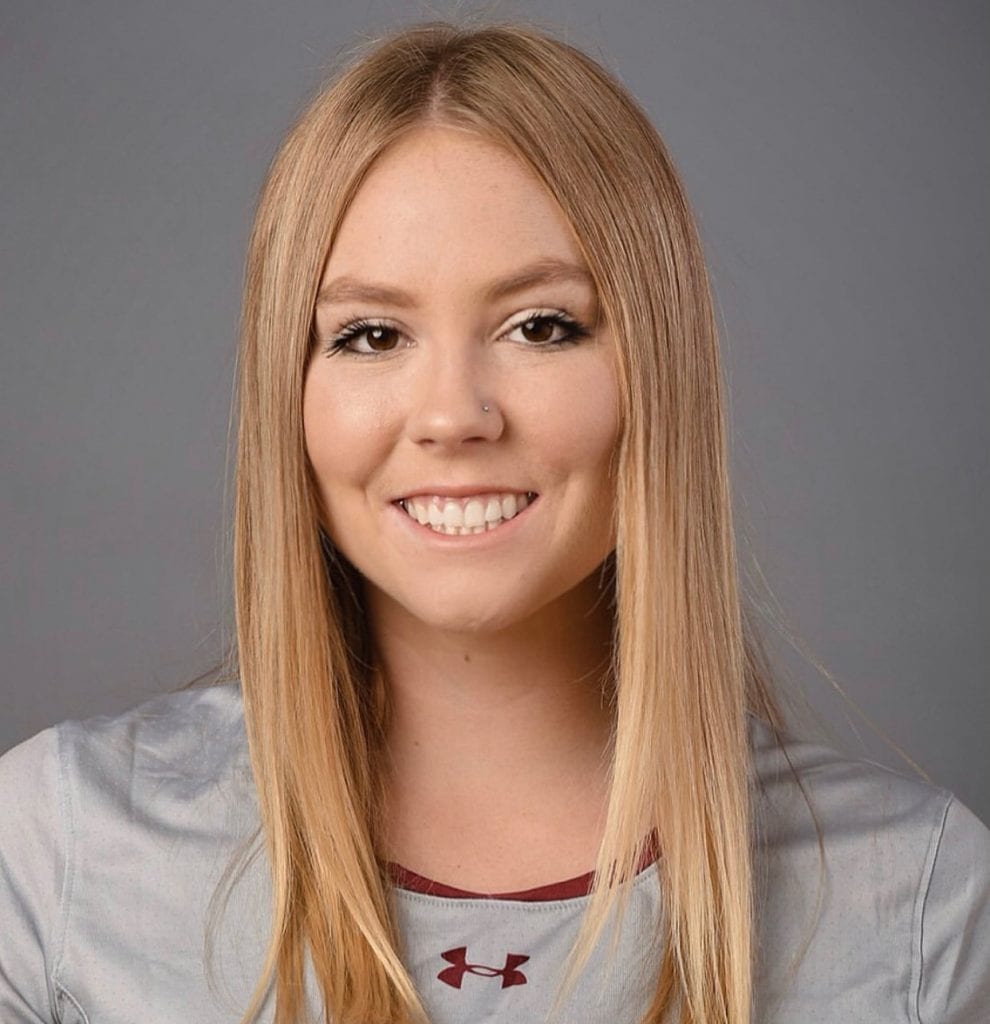 Scheduled to graduate next spring with a degree in Sustainability and the Built Environment, Madison Ulvenes is currently serving as the sustainable building intern for the University of Florida Department of Planning, Design and Construction. Her day-to-day responsibilities include implementing sustainable practices within the multiple projects under the UF Landscape Master Plan. The current member of Climate Action Gator and Gators Going Green connects daily with different departments on campus and documents said practices under the corresponding sustainable certification program, Sustainable SITES Initiative.
Ulvenes credits DCP's interdisciplinary approach with her success thus far in the internship, which incorporates aspects of landscape architecture, construction management, historic preservation and much more. She has been able to apply what she has learned about the built and natural environments and help achieve UF's first Sustainable SITES Initiative certifications through the Newell Gateway and Tigert Court projects. These plans aim to make the campus more cohesive and interconnected with the City of Gainesville.
Q&A with Madison Ulvenes
What has been the most rewarding part of your internship?

There are many rewarding aspects of this internship. It is rewarding to know that the work being completed here is benefitting our community. These projects are improving the sense of connectivity on campus and establishing a positive image for the University of Florida. They are also improving human and environmental health since they are being completed under sustainable certification programs, such as SITES and LEED. It is also gratifying to know that I will quite literally be leaving my mark on campus.

How will this internship help you as a student at DCP?

This internship is preparing me for my senior year capstone project. I am getting to explore what part of the job interests me the most, which can help me decide what topic I want to research.

What are your long-term career plans?

I want to be a project manager for sustainable building projects and plan on being an advocate for LEED by helping any organization achieve a platinum rating.

What would you tell prospective students who are thinking about attending DCP?

DCP is not one entity – it connects multiple fields. This college challenges you to be versatile, which is exciting because you are constantly learning. Being part of DCP allows you to explore the expansive processes of design, construction and planning. As a student you choose what route you want to go down, instead of sticking to one road like in other colleges and majors.
What has your favorite course/professor at DCP and why?

Sustainable Solutions with Dr. Bahar Armaghani. In this class we were able to explore sustainable solutions for all entities such as energy, water, transportation, food, etc… I have been exposed to many great resources that help further my academic career here and have never been more interested in my classes. I know I am exactly where I am meant to be in DCP.

What is the one thing you know now that you wish you would have known your first day at UF?

Whether that is to faculty and staff or other students, do not be afraid to reach out. Before attending UF, I had many questions about almost everything, but everyone is willing and eager to help if you ask for it.

How important is the DCP network of graduates across the globe?

Connecting with DCP graduates across the globe is very beneficial. You can see what types of jobs they have and what they have accomplished in the field. It is very interesting and exciting to see the success of DCP graduates!