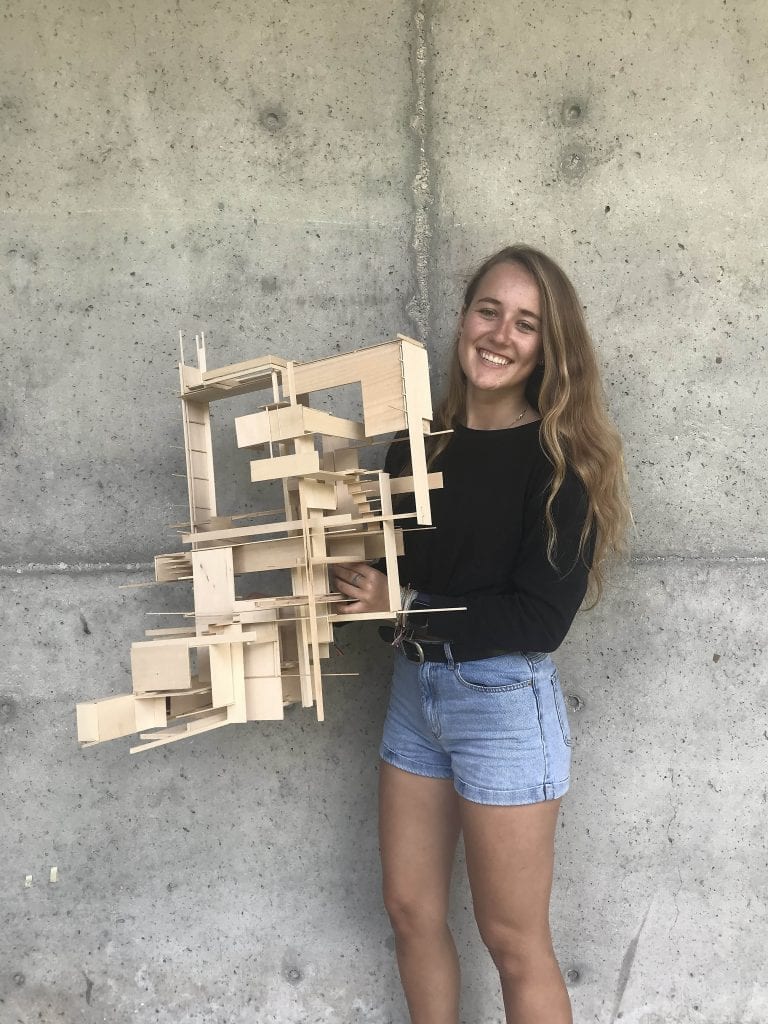 By: Kyle Niblett

Each week during Summer 2021, DCP will highlight its interns across the country. To be featured in this space, please email kniblett@dcp.ufl.edu.
Majoring in architecture and scheduled to graduate next spring, Ellery Susa is spending her summer as an intern assistant architect at Jason Canning Architects, Inc., in Jacksonville, Fla. Canning himself earned his master's degree in architecture from the University of Florida in 2006.
On a daily basis, Susa takes on smaller projects or works with Canning to produce plans, sections and construction documents for clients. A member of the American Institute of Architecture Students (AIAS) and the National Organization of Minority Architects (NOMAS), she collaborates with the firm's owner by listening to what their customer's vision and then designing multiple versions of it to meet the client's needs.
This is not Susa's first rodeo with Canning, however. She made her debut last summer as a first-year intern and helped the four-person firm win a bid to redo a whole high school campus, including all their sports fields and buildings. The feeling of being part of a team and making a huge impact on the Jacksonville community made her want to return for a second summer.
The Architrave content creator believes a huge part of her success in Jacksonville stems from DCP teaching her how to collaborate with other people, especially those not in her major. Her interdisciplinary learning is the main reason for why she chose to pursue a minor in Urban and Regional Planning.
Q&A with Ellery Susa
What has been the most rewarding part of your internship?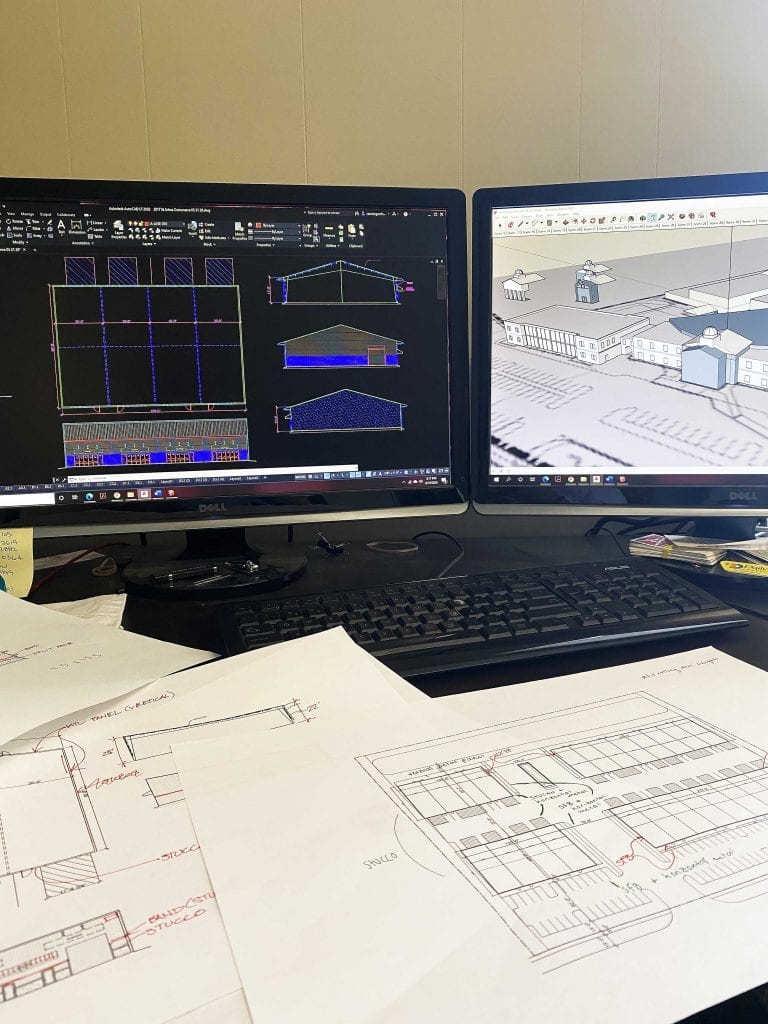 I think the most rewarding part has been getting to use my design skills from college and applying them to the real world. It always feels so good to see the client's joy at what you designed and then wanting to bring it to life by building it. I enjoy making an impact on other people, meeting new people and getting to talk to my coworkers about their school and work experience. Sharing stories with my boss (Jason Canning) about our times at DCP is great.
How will this internship help you as a student at DCP?
This internship has already taught me how to become not just a better architect, but also a better employee in the work field. Like I stated, Mr. Canning is a two-time Gator graduate and currently owns his own firm, so it has been an inspiration for me to be able to work with him. It has also helped me understand a possible future career path and what I may want to do in the future as an architect, whether that be working at a firm or even starting one.
What would you tell prospective students who are thinking about attending DCP?
A lot of people say that the University of Florida has changed their life drastically, but without DCP, I would not have had the most amazing college experience that I have had. The college is extremely inviting and welcoming to all people, no matter if you are pursuing a major or a minor in it. As many people know, this college is extremely unique in the sense that it is one of the smallest at the University of Florida. This makes for more intimate experiences and learning more about the school in general. I would recommend DCP to anyone who has an interest in pursuing a career in any of the fields in the college, as without it, I wouldn't have grown as much as I did these past three (going on four) years.
What has your favorite course/professor at DCP and why?
My favorite course at DCP was probably Architectural Design 3 during fall of my sophomore year. It was taught by Professor Michael Montoya and after having that class and being taught by him, I knew for a fact architecture is where I was supposed to be. I took the class after the "beginning" two design courses for architecture during my freshman year, so this semester dove more into understanding what architecture was and how to apply it to the real world. Professor Montoya was also such an amazing professor and was always encouraging me to be the best me. Even when I wanted to quit, he was there to give me to support I needed, and it is a semester I can't thank him enough for.
What has been your favorite memory at DCP and why?
My favorite memory at DCP is probably late nights at studio. As students explain to you before entering the architecture program, the studio culture is something you will not experience in any other major, and it is very true. Even though I have only experienced being in the studio for less than two years due to the pandemic, I have enjoyed every moment and would not trade it for the world. Late night snacks, laughs and work create moments like no other, and it is the one thing I missed this past year. These are memories I know I will share with people in the future when looking back on my time here at UF.
What is the one thing you know now that you wish you would have known your first day at UF?
I wish I had known to enjoy the experience of college more and to enjoy every little moment. I put 150 percent of my focus on architecture academically and was always wishing college would go faster. I regret not really enjoying the little moments in between or taking breaks to make more memories. The pandemic unfortunately did not help, but rather hurt these experiences. Now that I am about to be a senior, I wish I had known to maybe not focus so much on school, but enjoy the other moments that architecture gave me, like amazing friends, faculty and skills. As a result of my previous experiences, I will be making this last year the best there is, hopefully making even more memories than I have these past three years.