By: Mia Alfonsi
The University of Florida's Donald R. Dizney Stadium's locker room facility on UF's campus is the first building in Florida to be LEED certified by students and just the 11th globally.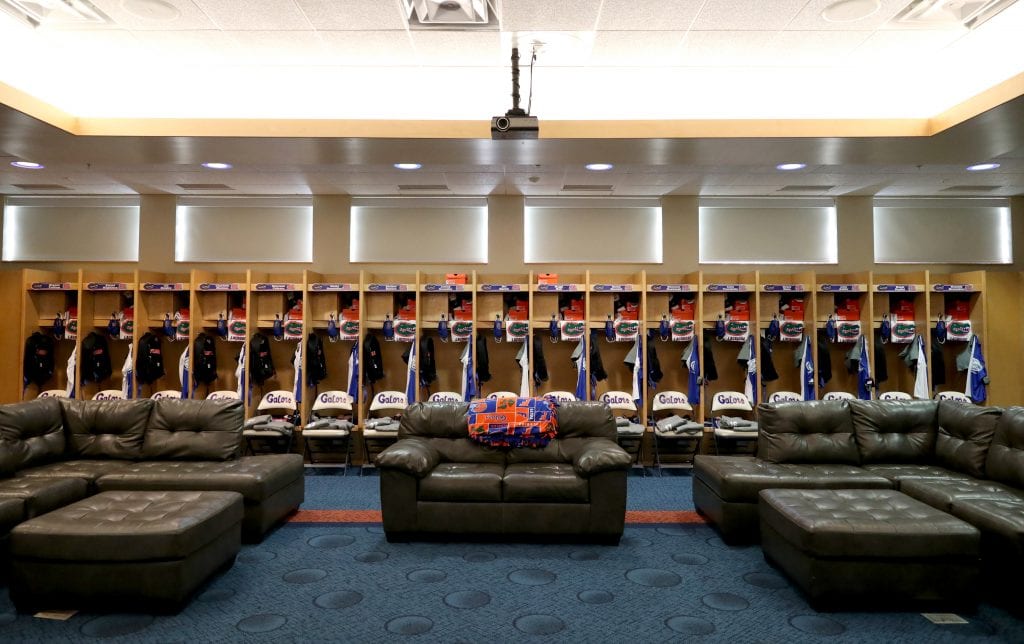 Led by DCP Sustainability and the Built Environment Program Director and UF Green Building Learning Collaborative Director Bahar Armaghani, LEED Lab students successfully certified the lacrosse locker room facility under the LEED v4.1 certification. Since LEED Lab's inception in 2014, 186 students have participated in the experience. Through their pursuit, students have experienced hands-on learning, strengthened their professional skills and attained LEED credentials.
The LEED Lab class is capped at 16 students to ensure an intimate, enriching experience. Students work in teams devoted to various aspects of the sustainable built environment, including energy and lighting, water and indoor environmental quality (IEQ). Students conduct building energy, water, and IEQ audits and utility data analysis through a comprehensive understanding of the building by examining building drawings, occupancy, location, systems and utility consumption.
"Throughout this process, students learn about a variety of green building techniques and strategies, while broadening their project management and communication skills," Armaghani, a LEED Fellow, wrote in a description of the project.
The program also aims to strengthen students' communication and interpersonal skills. The team-oriented dynamic enables students to understand the value each team member brings to the project.
The LEED Lab program also prepares participants for the LEED Green Associate or LEED AP exam, two exams that lend students greater credentials in their prospective careers. According to Armaghani, LEED Lab has been an employment catalyst for placements at Siemens, Espston, TLC, Sequel, Holder Construction and Eco Preserve.
SBE's longstanding partnership with the University Athletic Association sparked students' collaboration with the facility. Armaghani says the UAA has supported the LEED program since the beginning and offers its buildings as a learning laboratory for students.
"We are so fortunate to have such great facilities at the University of Florida, especially our LEED certified locker room," Florida Lacrosse Head Coach Amanda O'Leary said. "UF is leading the charge in innovative ways to make our campus greener, and we are thrilled to be a part of that."
The Donald R. Dizney Stadium's locker room facility earned its LEED V4.1 certification in April 2020. Students presented the project's case study to the public through the U.S. Green Building Council's webinar three days later.
The LEED Lab students' dedication to the project was inspiring, and it corroborates why they were the first group of students in Florida to achieve a LEED Gold certification for a building.

"The most rewarding moment of every semester is watching students' knowledge, skills and confidence reflect in their final project," Armaghani said.