By: Kyle Niblett (April 20, 2022)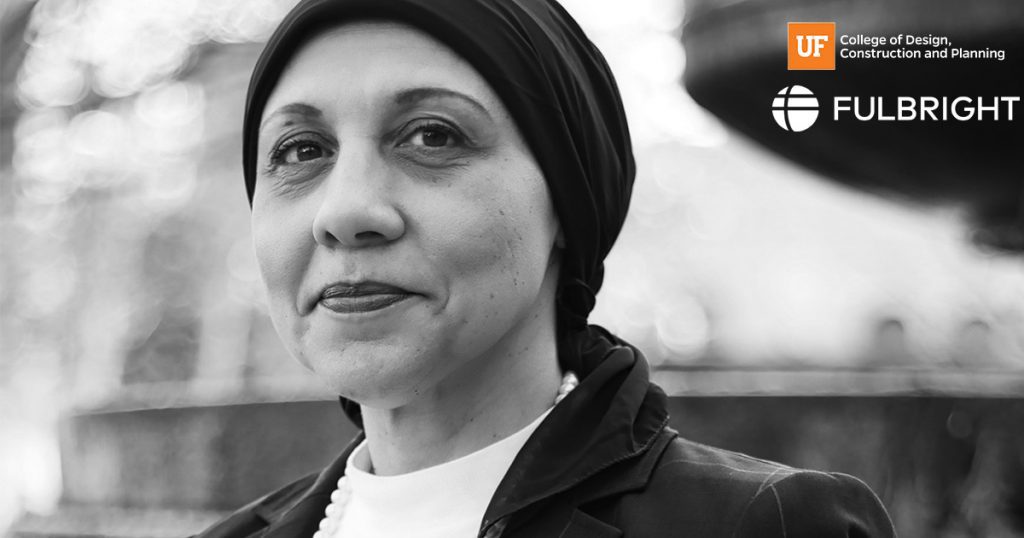 University of Florida College of Design, Construction and Planning Instructional Assistant Professor Dr. Azza Kamal has been named to the Fulbright Specialist Roster for a four-year tenure (2022-2026), the Fulbright Specialists Program (FSP) announced this past week. Established in 2001 by the U.S. Department of State, Bureau of Educational and Cultural Affairs (ECA), FSP pairs highly qualified U.S. academics and professionals with host institutions across the globe.
"I am personally thrilled to join such a prestigious group because it is a great opportunity to engage in two-in-one projects or multiple countries or regions around the world," said Kamal, who is an instructional assistant professor in the sustainability and the built environment program at DCP. "I plan on exploring collaborative activities in the area of real estate practices and research that account for the Environmental, Social, and Governance (ESG) Framework."
Dr. Kamal, who specializes in housing policy and sustainable and equity planning, will share her research and teaching experience through lectures and seminars which focus on programs and policies for implementing equitable and sustainable housing. In addition, the professor will lead curriculum development workshops and involve DCP students through virtual exchanges with their international peers to undertake urban development projects from a cross-cultural perspective, while learning about other countries' cultures, lifestyles and sustainability practices.
The LEED Accredited Professional in Neighborhood Development will join other Fulbright Specialists by sharing her expertise, strengthening institutional linkages, honing her own skills, gaining international experience and learning about other cultures while building capacity at their overseas host institutions. For more information about Fulbright at UF and its faculty support program in Gainesville, please visit UF's Fulbright website.