By: Kyle Niblett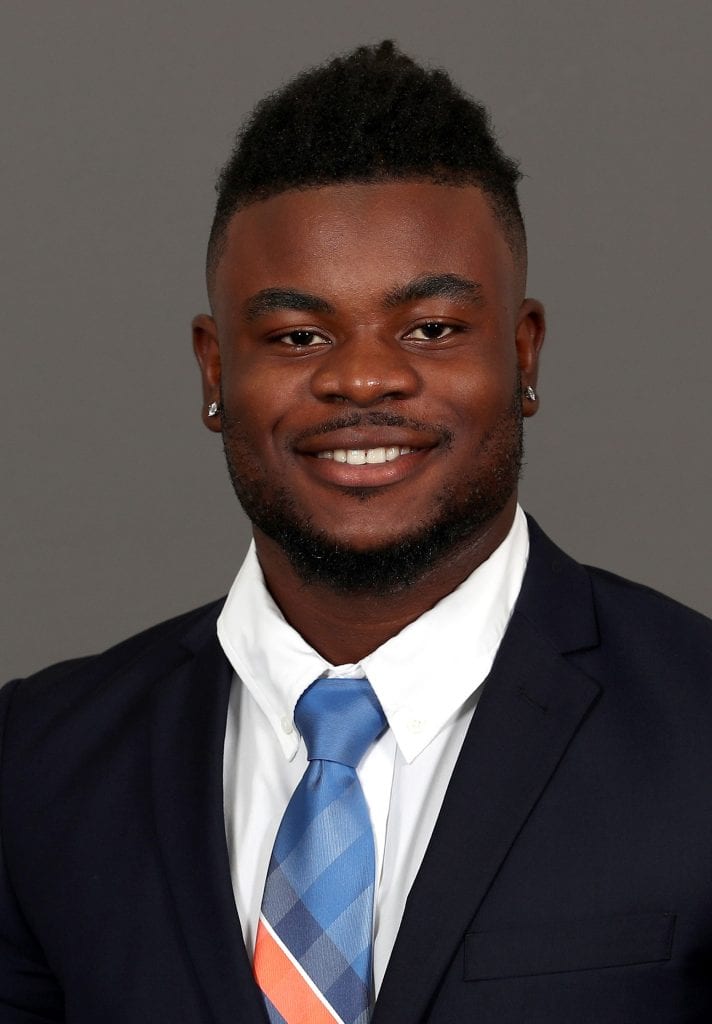 Draping proudly from the ceiling, the Liberian flag is the first thing you notice in the home of M.E. Rinker, Sr. School of. Construction Management senior Isaac Ricks. Beneath his home country's colors of red, white and blue on the walls hang framed quotes from famous Civil Rights leaders Malcolm X, Rosa Parks, Martin Luther King Jr. and Maya Angelou.
Just like those legendary pioneers, Ricks is African-American. Before you consider him a football player for the Gators, or a student on the Southeastern Conference academic honor roll, he is a black man first and foremost.
"Some people assume that as a black student-athlete on a college campus, my sole purpose is to entertain you," Ricks explained. "I will not be put in a box or labeled as one-dimensional. My journey will simply not allow for that."
Ricks' journey to America began when he was 10 years old after traveling 5,000 miles from his home in Liberia to Jacksonville, Fla. His mother, who had moved to the Sunshine State in 2003, had sent for him to ensure he received the best education possible. However good the intentions were, the transition was a rough one at first.
"Coming from a different country, culture and climate, the transition was extremely challenging," Ricks said. "With an accent in middle school and being the new kid from a foreign land, peers treated me different and it was hard to fit in."
"Education is the passport to the future, for tomorrow belongs to those who prepare for it today." – Malcolm X
The West African eventually found acceptance in athletics, bonding with teammates after enrolling in Terry Parker High School. There, Ricks starred in football, soccer, tennis and even track & field. Athletics though, thanks to his mother, always came second to academics.
"Being in the International Baccalaureate program and playing four different sports helped me develop a work ethic, be more responsible and prioritize my work," Ricks said.
The 5-foot-8, 220-pound running back knew he wanted to get a first-class college education, but also wanted to continue his love of football. After doing his research, he fell in love with the University of Florida. The gameday atmosphere during the fall season, combined with the academics, led the honor-roll student to realize UF was the all-in-one dream school.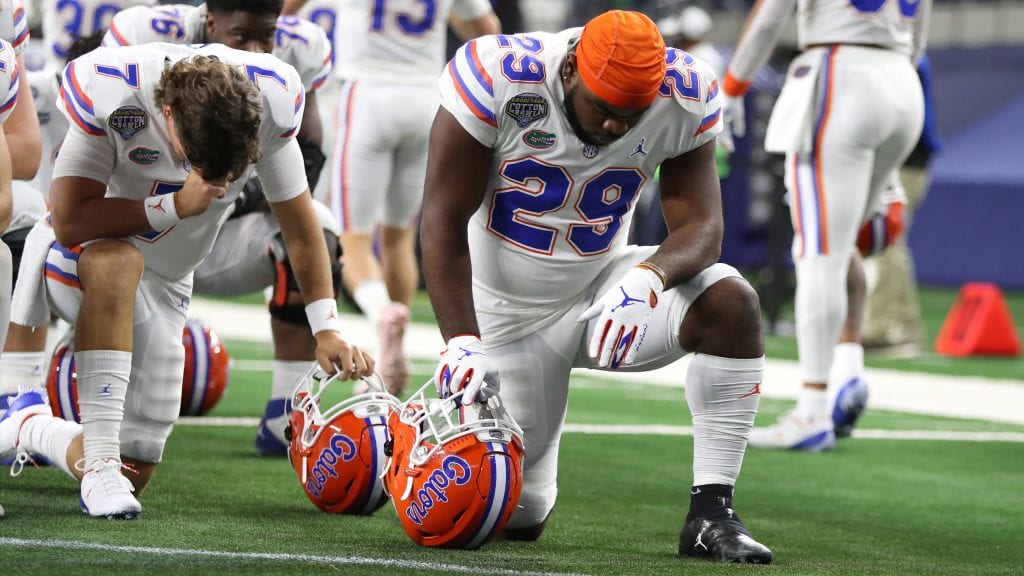 "We must accept finite disappointment but never lose infinite hope." – Martin Luther King Jr.
In the middle of summer conditioning drills with the football team in 2017, Ricks learned that his dad had suddenly passed away back home in Africa. Between balancing grief, being there for his family and taking care of his football responsibilities, the young man suddenly found himself failing in school for the first time in his life. The loss of his beloved father was not the only thing bringing him down.
"I didn't see any African-Americans in my first few classes at Rinker," Ricks said. "With a lack of representation, I did not know who to reach out to. It was hard because I did not know how to ask for help."
Help came in the form of Rinker School Academic Advisor Sallie Schattner.
"I was lost," Ricks recalled. "When I first started in the program, I didn't really know a lot. I spent hours sitting in her office. Her advice on classes, networking and the mission itself was invaluable. She helped me have success."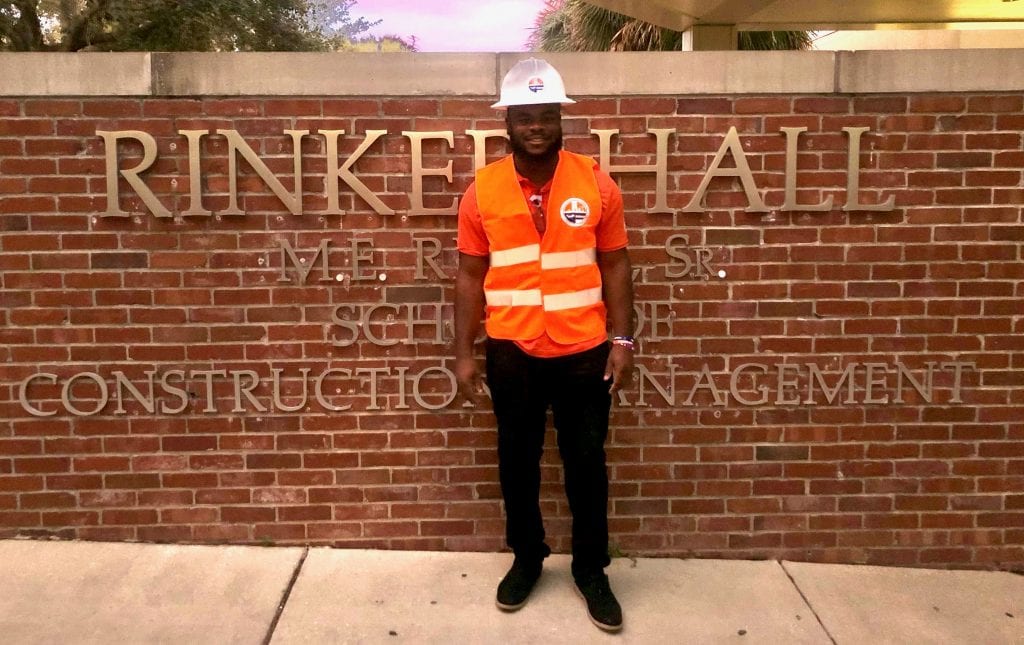 "If you do not like something, change it. If you cannot change it, change your attitude." – Maya Angelou
Not liking the way his grades were, Ricks adapted the mantra of, "Do what you need to do, to do what you want to do." Knowing it was a mindset to take care of business in the classroom and the rest would follow, Ricks' life began to change.
"Coach Savage (UF's football strength coach) always preaches about controlling what you can control," Ricks said. "It all came down to how I reacted to life and how I attacked it."
Soon, Ricks' grades began to rise, as well as the number of friends he made in Rinker. He made friends for life with fellow students like Beaudelaine Mesadieu, Brandon de Jesus and Yoni Ibgui. Describing his classmates as "helpful" and "open-minded," Ricks has cheerfully advocated BIPOC to apply for the construction management program at UF.
"Don't let being Black hold you back from what you want to do in the construction industry," Ricks said. "The amount of help within this program, there is no black and white. They want you to succeed. I just tell future students to be ready to work and have the right attitude and mindset. There won't be a lot of black kids, but don't let that stop you."
After having what he called "tunnel vision," with academics and football, Ricks has branched out even more by joining Omicron Zeta Chapter of Omega Psi Phi. With "The Mighty Oz" fraternity, Ricks has also made valuable connections, including one with Rinker graduate Eddy Benoit, president and CEO of The Benoit Group, LLC.
"Mr. Benoit has been a mentor and inspiration to me," Ricks said. "He doesn't always talk to me about business – sometimes it's just about life in general. His positive mindset has really resonated with me as I've grown to know him."
That positive attitude has carried over to a fruitful work ethic when it comes to his construction career.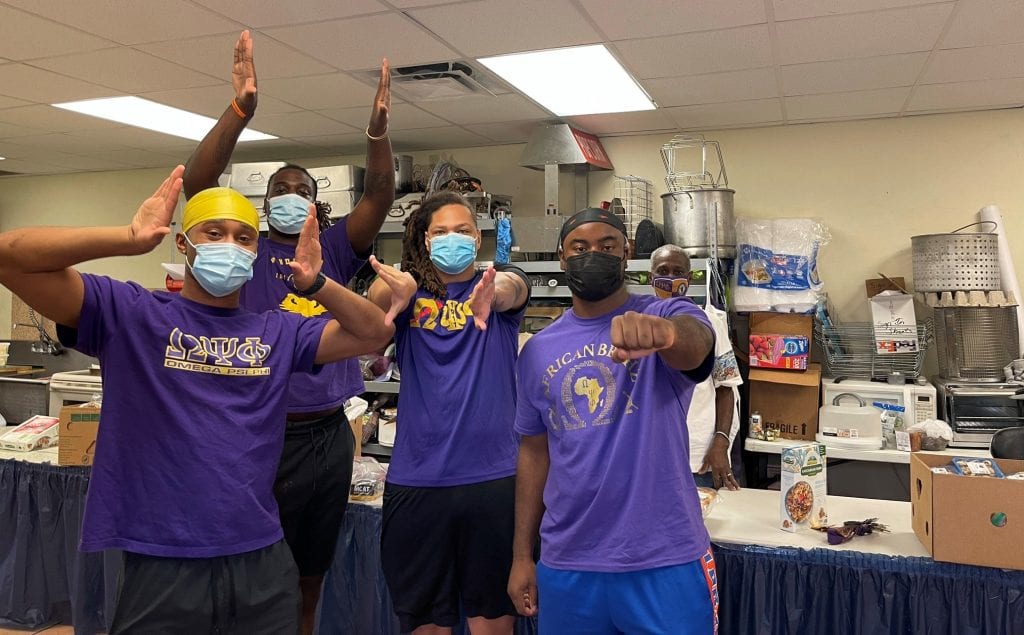 "You must never be fearful about what you are doing when it is right." – Rosa Parks
On pace to graduate this December, Ricks is currently enjoying classes such as BCN 4510C – "HVAC/Mechanical Systems" taught by Dr. Mark Russell. Citing his professor as someone "who is willing to do anything to help," Ricks is also reminded of another Russell whose class he loved – BCN 3521C "Electrical Systems" taught by Dr. Russell Walters.
"Getting a degree from Rinker was one of the best decisions I could have ever made," Ricks said. "The faculty, staff and alumni are all one giant family here. Everyone is supportive and wants you to succeed."
Other than picking up the famous Rinker hard hat, Ricks' fondest memories as a student at UF were his 12-hour shifts as an intern with Oelrich Construction, Inc. Four days a week, Ricks and his team worked on renovating Broward Hall, which ironically are the student dorms next to Rinker. With a helpful superintendent, he literally did what he is metaphorically doing: breaking down walls.
"One thing I have learned, is that as a Black man, I will be placed into jobs where there won't be people who look like me," Ricks said. "It isn't about that though – I control my success with the amount of work I put in."
Following the presentation that he had to give after his internship, Ricks had an epiphany: "I can come to work every day, be happy and do this for a living."
Still, the road to the top of the industry is a grueling one for the soon-to-be graduate. Knowing the college experience is so much more than school and football, Ricks wishes he would have understood the importance of getting involved and networking the second he stepped foot on campus.
One of the groups he is part of that he wishes he had joined sooner is the African Student Union. Through ASU retreats at Lake Wauburg or his weekly meetings on Zoom, the different mix of African cultures and love have been an unexpected surprise to his campus experience. It has also helped him teach his white classmates about the importance of Black History Month.
"February is an important time to recognize all those who have sacrificed and paved the way to get us to where we are now, but there should be more done so we can do better," Ricks said. "Educating people is the biggest thing, no matter the race. We must lead with positive energy and love one another."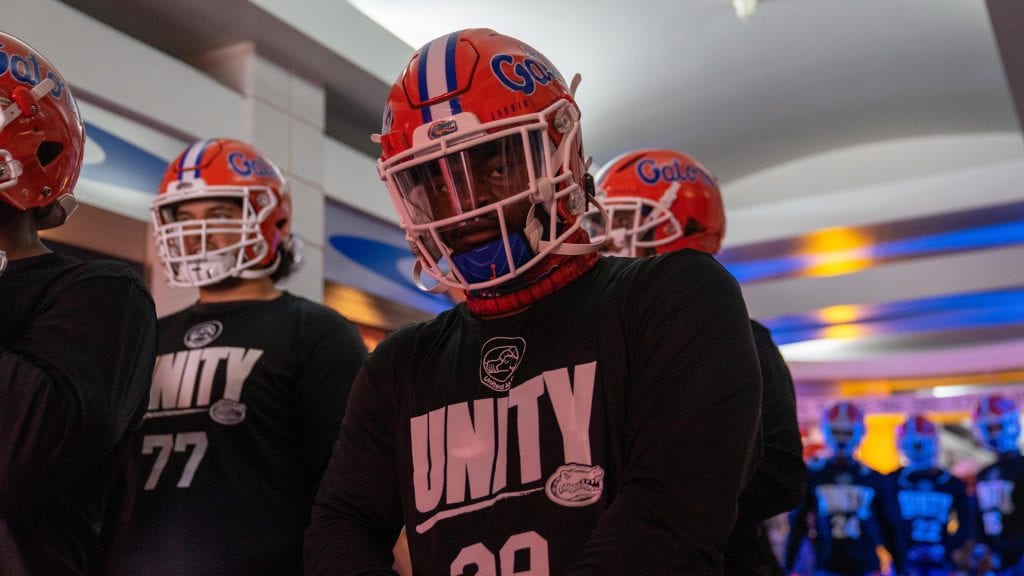 "If you take that feeling in February and replicate it the rest of the year by educating people in school, work and society, personal change will come." – Isaac Ricks
During a trip to Ebenezer Baptist Church as part of his team's successful trip to the 2018 Peach Bowl in Atlanta, Ricks learned about the life and teachings of Dr. Martin Luther King Jr. Not once in the heat of the Civil Rights Movement did Dr. King ever downplay people. Instead, the famous reverend reinforced the notion that celebrating being black was not a one-day thing or a one-month-thing. It was essential to everyday life, which is why Ricks is so consumed with living his truth as a man from Africa's oldest republic.
He is more than an entertainer.
He is more than an athlete.
He is Isaac Ricks, a future DCP graduate and the future of the construction industry.